GiG's Martin Collins on local heroes in US sports betting
| By Robin Harrison
|

Reading Time:

5

minutes
Gaming Innovation Group's agreement with Crab Sports positions the company at the forefront of a sector with significant potential in the US sports betting market. At a time when the national brands are increasingly reconsidering hefty advertising spend, opportunities may arise for these local heroes to carve out space in a number of states.
Across Europe there are multiple examples of "local heroes", brands that use their home advantage to carve out a strong local position. The likes of Winamax in France, Snai or Sisal in Italy and Betcity in the Netherlands, even if they have expanded beyond their borders, are inextricably linked to their home markets.
This has yet to hit the US to date, though the reasons behind it are fairly obvious. The costs of doing business state by state, coupled with a limited number of licences on offer, means the brands with the deepest pockets and the biggest advertising budgets have swallowed all available space.
However regulatory frameworks are evolving to create space for newcomers that can act as disruptors on a local scale. Maryland, for example, has developed a more expansive model in which in-person wagering will be open to 10 casinos, sports stadiums and racetracks, with a further 30 available to other physical businesses in the state.
These licence holders will then be eligible for a mobile betting licence, with legislation allowing up to 60 to be issued.
This creates one of the most expansive state markets in the US to date, and opens it up to a vast number of new competitors. One of those preparing to compete is Crab Sports, a business established in 2021, which this week finalised a head of terms agreement with Gaming Innovation Group (GiG).
Hyper-local focus
The general playbook for new entrants to the US is to look for a foothold in one state, then use it as a springboard to move into others. For Crab Sports – named after one of the state's most popular dishes, no less – Maryland will be the sole focus.
The agreement marks GiG's first US-facing sportsbook deal since its acquisition of Sportnco, something that director of sales and business development Martin Collins sees as "a game-changer" for the supplier.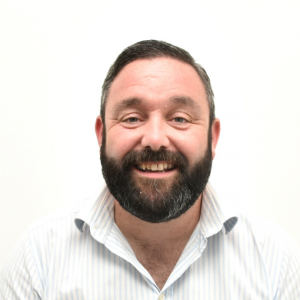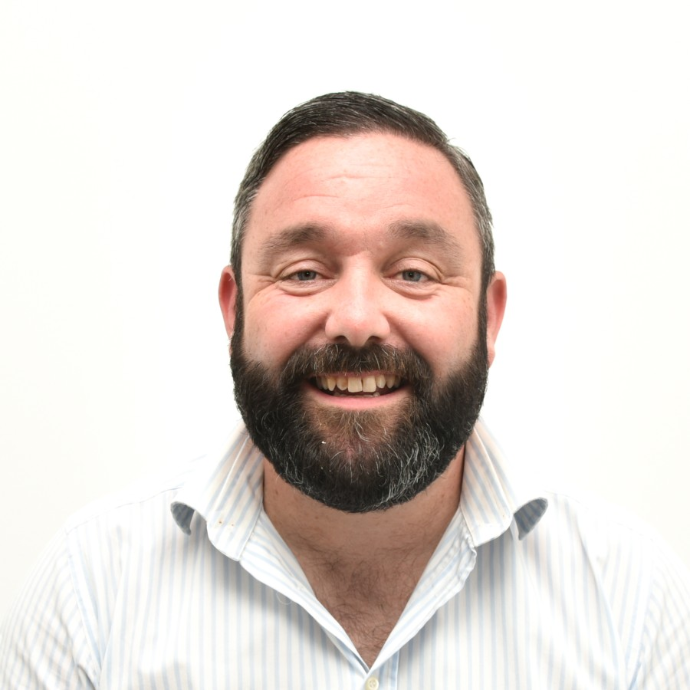 "The number of opportunities we've got has increased massively – previously we didn't have the competitive sportsbook product to tackle these," he says.
That doesn't mean striking the head of terms agreement was an easy process. "It was really rigorous, similar to a tier one deal," Collins explains. "They were keen to be sure they picked the right platform to fulfil their goals."
It's also the product of ongoing conversations across the industry, especially with the investment community. This ongoing dialogue helps GiG identify opportunities to move quickly and get introductions or referrals to prospective clients.
"It's an important source of leads," he adds. "We expect a third of our leads to come from inbound queries, through marketing; a third from outbound, through the sales team and a third through referrals. For us that's the perfect ratio. If you nail that, you get a lot of good opportunities."
Through this approach, GiG is targeting three types of partners in the US. Similar to Europe, it is seeking tier one operators looking to expand stateside, where it can use its regulated market know-how to help them move quickly and efficiently.
The tribal market follows, for whom the safer gambling features built into its platform allows partners to expand sustainably, mindful of the community-led approach taken in Indian Country.
Crab Sports fits into the third category, of challenger brands, where the target is one state, and one state only.
That hyper-local focus, Collins explains, can be particularly powerful. Crab Sports is not going to have the vast resources of the heavily backed national operators. "But they do have the local know-how and the partnerships to bring customers to the brand," he says.
Building brand equity
He believes local challengers such as Crab Sports will not find space in every state, pointing out that the likes of New York, through its tender process, 51% tax rate and $25m licence fee, mean there is simply no route in.
"You have states that have defined, local identities such as Maryland, Ohio or Louisiana, where there is an opportunity for these challengers to come in," he continues. "Simply because they can create partnerships with local businesses in the market, and get direct access to players by allowing these [outlets] to generate revenue through sports betting and igaming at a later stage."
Those partnerships may not see a business like Crab Sports dominate the airwaves in Maryland. But by leveraging that local presence, whether that is through sports teams, entertainment venues, or bars and restaurants, it positions the business as part of the community.
This, Collins says, has been built into the agreement. "We believe that spending heavily is unsustainable so we're encouraging customers like Crab Sports to take advantage of the pillars of the platform. There's GiG Data and GiG Logic, but the other key element is the CMS; that allows us to segment the customer journey, to develop personalised journeys for each user.
"They might be acquired through a bar acting as an affiliate, or from a campaign run with a local team such as the Baltimore Ravens. They can take this information to develop a highly personalised campaign, which creates that affinity with the brand."
A tool such as Logic, he adds, adds a layer of automation that makes customer management significantly less intensive, in terms of resource and spending. For an up-and-coming brand, that significantly benefits their bottom line.
But these campaigns, he stresses, should not be centred around incentivising customer with cold, hard cash. Even a meal at a local restaurant could be an effective way of engaging a player, and developing loyalty.
Challengers don't have the same resources available to the major players in US sports betting, so they have to be more strategic about how they invest marketing dollars. But even with that vast marketing investment, it remains to be seen whether the promotional spend is actually generating decent returns.
"The major players haven't done this in other states," Collins continues. "They've been acquiring players through bonuses, then retaining them with continued bonusing, and as a consequence lifetime value is low, and cost per acquisition is high.
"I've been in the industry for 16 years now, and every company has traditionally spent heavily on acquisition, but not put the same investment into developing loyalty. When you do that in a highly regulated, highly taxed market, it kills any chance of posting a profit."
The "spray and pray" approach, after all, is increasingly being questioned. Caesars Digital has pledged to reduce marketing spend. Churchill Downs is already powering down its betting and igaming operations. Rumours persist about WynnBet being sold or shuttered.
"They're now trying to be cleverer, push their loyalty schemes, and build customer relationships on the basis of loyalty, rather than money," Collins says. "But they acquired them through bonusing – that doesn't create any brand loyalty."
This, in turn, creates room for a new breed of operators such as Crab Sports to find a way in, even on a single-state basis.
"These smaller brands, the tribes, can drive something unique, even if they see the big brands on their TV every day," Collins adds. "Over time I think we will see that come to fruition."