Reaching sportsbook success with SOFTSWISS: Five winning strategies
| By Laura Gumbrell
|

Reading Time:

7

minutes
In the igaming industry, operators grapple with two challenges: acquiring players and retaining them as lifelong customers. From diversification to personalisation, Alexander Kamenetskyi, head of Softswiss's sportsbook believes there are five key strategies for success that operators should be utilising.
With so much competition for sportsbook operators, it's imperative that they get their strategies right from the off. From understanding how their players want to be communicated with, to diversifying how players can place bets and on what, there's plenty of opportunities to stay ahead of the game. However, putting a winning plan into action can be the most challenging part.
Leading igaming software company SOFTSWISS believes that its partnership with operators is key to them achieving this and is committed to helping businesses reach their biggest sportsbook goals.
"At SOFTSWISS, we are more than willing to share our expertise. We've been part of numerous successful partnership projects and believe in the importance of knowledge sharing for the benefit of the industry as a whole. Communication is a bedrock of a successful partnership, and we recognise that all parties are deeply invested in the project's development.
"Our commitment is to assist businesses that utilise our platforms in performing at a higher level. Operators often approach us with ideas or requests, and, in turn, we offer them proven market strategies or focal points to focus on."
For SOFTSWISS, there are five key strategies that operators need to focus on: diversification, focusing on live bets, player engagement, personalisation, and the use of AI.
1. Sportsbook diversification
According to Kamenetskyi, the first step in creating the winning strategy is understanding that sportsbooks need to offer more – after all, the demand goes beyond just football. It's no longer sustainable as a sportsbook operator to hyper-focus on just one sector, considering other sports is essential to keeping up with competitors.
For example, low-season sports, such as tennis, can draw in new audiences effectively when other sports, like football, are on a break. The NBA and Australian football are great examples of sports which the industry severely underestimates despite raking in millions in bets worldwide.
This accessibility to a range of sports is what sets SOFTSWISS apart from its competition. "We offer specific recommendations to our current partners. Our specialised team provides essential sports event reports twice a month to assist operators with promoting their business. These reports encompass various sports events, from the World Snooker Championship to winter sports and beyond.
"The team aids operators with welcome packages and promotions as well as offering a specialised team who provide essential sports event reports twice a month."
Top tip: "Partner with a platform which offers reports on year-round events – not just the popular sports."
Kamenetskyi puts this into a real-world example, "Take an operator who directs all their efforts towards football then faces a Champions League tournament. They chose to run an advertising campaign for this event as there isn't any better sports events to promote at that time. Of course, the pool of bets increases significantly. However, the operator must be cautious of the event's outcome as certain results can lead to significant losses. For this reason, the operator's responsibility is to distribute bets among various sports and events."
2. Focus on live bets
Another winning strategy for operators is to focus on live and imminent events. According to SOFTSWISS, live bets typically see higher stakes, often ranging 3 to 4 times larger than pre-match bets. While this ratio can vary due to several factors, the common denominator is the desire for quick wins.
To make the most of this strategy, operators must ensure their platform is user-friendly and efficient for seamless betting. This involves having a well-optimised mobile version and providing live broadcasting.
Top tip: Focus on live and express bets. "Operators gain more profit if players bet live during the first quarter of Philippine basketball rather than on the Champions League happening three days later."
As Kamenetskyi says, "Imagine a scenario where you and I are enjoying a drink while watching a rugby match. Our favourite team unexpectedly concedes a try, causing dramatic changes in the odds of a win, even though we remain confident in our team's victory. Why not place a bet?"
In this way, players can actively engage with the ongoing match and are more inclined to participate in the betting process, leading to an increase in the average live bet.
He continues, "On average, express and combo bets are twice as high as single bets."
For operators, this shows that encouraging players to place more of these bets is likely to increase the total betting volume. Add to this the fact that profit margins on express bets are several times higher than single bets and it's easy to understand why this should be an operator focus.
3. Engage players as much as possible
Player engagement is a given in igaming, especially since there's so many games and betting platforms that focus on not only getting players' attention but keeping them engaged. It's no surprise, therefore, that engagement tools are on the top five strategies for success from SOFTSWISS. From bonus offers to player tournaments, to jackpots and accumulation wins, these smaller strategies are the key to keeping players coming back.
SOFTSWISS offers operators all these extras through its platform that comes equipped with fully integrated gamification features, including exclusive industry bonuses and jackpots, providing both players and operators with enhancements that elevate the gaming experience.
Alongside these, Kamenetskyi points out that the platform now has four entirely unique bonuses that play a pivotal role in substantially boosting player engagement – Hunting and Lootbox Bonus, Hunting Tournaments, and Freebet Booster.
The challenge that operators often grapple with is determining the right value for bonuses and finding a way to reward players without overdoing it. Kamenetskyi says that players must receive bonuses that match their betting activity, so they keep coming back for more and striking this balance is critical.
The Hunting System, for example, operates in automatic mode, guaranteeing that players who consistently bet larger amounts, like 3,000 euros, get the free bets they deserve – likewise, smaller bets get smaller bonuses.
"When implementing a bonus, it's imperative to recognise the intended impact on a particular metric and establish clear, measurable criteria for assessing its success. This clarity ensures that bonuses are not just a perk for players but also a strategic tool for driving desired outcomes in the operator's favour."
Another effective approach to engage players is by introducing tournaments, quests, and jackpots that encourage friendly competition among players. These diverse tools can be harnessed to incentivise players to participate in various activities.
"When discussing betting with odds, it's important to keep in mind that our profits are linked to the margin. Unfortunately, this fundamental concept is often overlooked by many operators in the betting industry, even those with extensive expertise. It's common for them to disregard the critical point that a bookmaker's earnings aren't intricately tied to the odds they present but are shaped by the margin they can uphold."
Top tip: "Automate your bonus system effectively while keeping in mind the offer's purpose."
"For instance, it wouldn't make sense for a player betting just 1 euro to receive a whopping 100-euro bonus. Conversely, it's equally vital not to underwhelm high-value players. It can be quite awkward when a VIP player, who is wagering substantial amounts, is offered a mere 100-euro bonus. Finding this balance is a delicate yet crucial aspect of our work" says Kamenetskyi.
4. Personalisation for player retention
Player personalisation is a key element to any operator's strategy, especially since players now want to see what they're most interested in the second they log into their account. Whether it's a football or tennis tournament, rugby or cricket, operators need to use player data to help personalise the player experience to showcase exactly what each individual is interested in. Without it, players will undoubtedly go elsewhere.
"Throughout my years in this field, I've come to truly appreciate the power of personalisation. It's a game-changer that goes beyond the allure of bonuses or the thrill of gamification."
And this sentiment is reflected in the operations at SOFTSWISS. The team has a specialised department which focuses solely on player retention and 'VIP retention', whereby the mission is to treat each VIP player as a unique individual, not just another customer.
"It's about understanding that VIP players have distinct needs and preferences. By promptly addressing their requests and concerns, we make them feel genuinely valued."
Top tip: Pay attention to player recommendations. "It's about cultivating a reflex in the player that says, "If I need something, I know where to go."
"For instance, consider a scenario where we inform a player that their favourite team is scheduled to play today, but one of the key players is sidelined, and the team is facing issues with their striker. Our approach isn't about misleading the player, it's about establishing trust, knowing that maths will do the rest."
5. Advance into the future with AI
The final strategy for success is the use of new technologies. Kamenetskyi believes that harnessing the power of AI can revolutionise an operator's strategy. AI in the igaming industry can be used in many ways, such as identifying player behaviours, personalising content, and showcasing sporting events.
SOFTSWISS has a dedicated team working with AI. "At this stage, we are testing many hypotheses," says Kamenetskyi. "Today it is simply impossible to build a robust product without artificial intelligence. Risk management is one of the main areas where AI is implemented, as it is essential for development and key for operators."
At SOFTSWISS, the team use AI-based tools to optimise the personalised features on sportsbooks. From displaying events according to player preferences to collecting real-time data on player activity, they have created a system that considers what the most attractive options are for players.
"From a development perspective, we maintain continuous communication with operators, and our roadmap is influenced by their requirements to ensure optimal functionality. Sometimes operators come with specific needs, but upon examination, we may discover they intend to address a different requirement. Our primary goal is to fulfil those needs rather than just adding features for the sake of it."
Top tip: "Use AI to help streamline and personalise your platform – not just for the sake of it."
SOFTSWISS has made a great case for the use of AI in its ability to reduce the time between bets and increase the amount and player lifetime value. The quicker players find events, the more likely it is for them to play which enhances business performance. For example, you can build a marketing bonus programme by tracking player activity and giving them timely bonuses and offers they are more likely to use.
The future for SOFTSWISS
Kamenetskyi says that currently, a significant portion of Softswiss's efforts is dedicated to optimising its current solution.
"We've achieved significant frontend speed improvements, and we are meticulous about refining the site's structure to maximise conversion rates when engaging with players."
Looking ahead, it's clear the team's focus remains on enhancing automation and developing bonus offerings for operators in both existing markets as well as fresh, innovative solutions unique to emerging markets.
"We are committed to further improving our mobile application to cater to the evolving needs of players and operators. Given that over 90% of our revenue comes from mobile devices, this aspect remains highly relevant. Additionally, we have exciting features in the pipeline, although I can't disclose details at this time. We will continue to enhance our risk management system, and we anticipate obtaining new certifications for the SOFTSWISS sportsbook to align with the expanding regulatory landscape" he adds.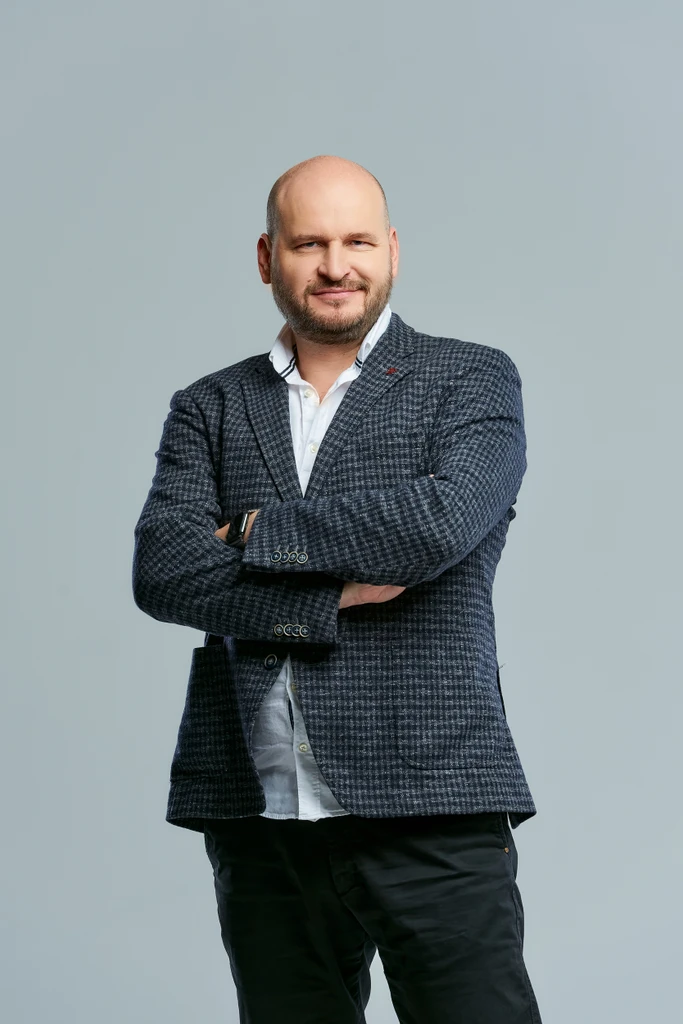 Alexander's journey through the betting world began as a croupier, and over the course of 16 years, he climbed the ranks, progressing from croupier to pit boss, administrator, and finally to the role of a product head. As Alexander transitioned into sports betting, he found himself shaping analytics and statistics departments, actively lending a hand to develop inventive events and features. It was during that time that he dove deep into the intricate relationship between casinos and sports in a company overseeing seven diverse projects.

Alexander joined SOFTSWISS in May 2020. He has more than 26 years of experience in sports betting and gambling. His expertise lies in betting trends, igaming sports industry analytics, product development, and product team management.