Could NeoGames deal finally realise Aristocrat's online ambitions?
| By Marese O'Hagan
|

Reading Time:

4

minutes
Yesterday (15 May) Aristocrat announced that it was to acquire NeoGames for $1.2bn (£958.2m/€1.10bn). Tsachi Maimon, president of NeoGames, tells Marese O'Hagan how this deal veers away from the traditional acquisition structure.
In the case of many acquisitions, one company is absorbed into another and simply becomes part of the furniture. A name on a list of recent M&A deals; a feather in the acquirer's cap.
For others, the two companies remain distinct, despite the acquisition. As was detailed in Fanatics' $150.0m acquisition of PointsBet's US business – which was also announced yesterday – PointsBet will retain much of its character, managing to cling onto its Australian and Canadian businesses, as well as its sports betting and igaming platform.
For Maimon, Aristocrat's acquisition of NeoGames is a mixture of both these outcomes. While NeoGames will become an integral part of Aristocrat's structure, the deal will allow both companies to offer their best assets to the other.
This was not what Maimon set out to do. In fact, NeoGames was not even up for sale.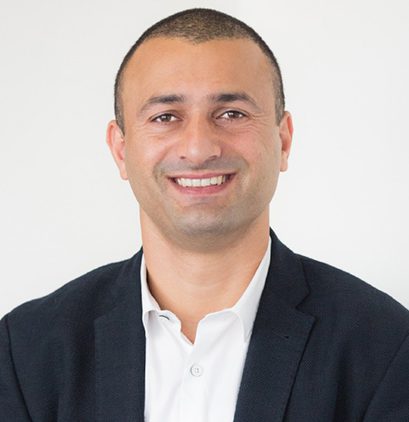 "It's not that we were on the shelf looking for buyers, that was not the process," says Maimon. "Aristocrat were in the market to look for potential companies that will complement their offering.
"They had the chance to review many of the companies out there and, once they got to the conclusion that we can complement everything that they have and create a good trigger and an engine for their future growth in real money gaming, that's when the process started."
This acquisition marks a positive chapter in Aristocrat's M&A activities and breathes new life into its online ambitions, following on from its successful acquisition of Roxor Gaming and its failure to acquire Playtech last year.
You scratch my back
Maimon maintains that NeoGames and Aristocrat fill in each other's blanks, making them a natural fit for this sort of deal.
"There are many boxes that we checked for Aristocrat and I believe that it's a really strong match, one where one company is not overlapping each other," he explains. "It's not the case of two companies working in the same environment, acquiring the other in order to gain market share.
"It's two companies that are working in different environments, complementing each other."
This is particularly true when considering expansion opportunities.
"They [Aristocrat] will be able to grow our client base in places that we have only an entry in right now," Maimon continues. "Sometimes it's funny to see that we are active in 30, 40, maybe 50 regulated markets. We thought that was a lot. But Aristocrat is live in more than 200 regulated markets."
Although Aristocrat has a much larger reach than NeoGames, Maimon notes that NeoGames has a presence in markets yet unventured by its acquirer.
"We have a very strong ilottery business," he says. "It's a market-leading business in North America. This is a market where Aristocrat don't have any presence right now.
"We have a presence in places that Aristocrat is less exposed to, like Africa, and they see this also as an opportunity."
Not shutting up shop
Maimon says that Aristocrat will transform NeoGames' businesses – Pariplay, Aspire Core, BtoBet and its ilottery division – in a way the industry has not seen before.
The businesses were acquired last year as part of NeoGames' acquisition of Aspire Global.
"To each one of these companies, what Aristocrat will contribute is enormous," assures Maimon.
To Pariplay, Aristocrat will offer its reach and expansion opportunities. "If Pariplay want to sell, they must have content out in the world – that's where Aristocrat comes in. Everyone will want to connect with Pariplay – it's massive."
BtoBet, meanwhile, will benefit from the roster of operators that Aristocrat currently serves.
But it's what Aspire Core can offer Aristocrat that forms the crux of this deal. NeoGames will act as a funnel for Aristocrat's land-based operators who wish to enter the online space, giving customers a one stop shop for their land-based and online needs.
"Think about Aspire Core… every operator that will want to move from land-based to online will want to have the most successful games in the land-based sector right now," Maimon explains. "They will want to give the same experience to their players.
"We will have one view for [Aristocrat's] land based operators once they want to move to online, so they can do it with the same company, with Aristocrat."
Into the ether
Tying the two businesses together in a mutually beneficial fashion will be key to the continued success of Aristocrat's land-based business, which Maimon hails as a "major source of income" for the company. And with a $1.2bn price tag attached to the deal, he knows there's a lot of hype to live up to.
The dogged attempts to keep the acquirer and acquiree distinct, but loosely related, is not exactly unique. Perhaps it is one way to further publicise the pricey acquisition, to draw more attention to its potential impact.
But for Maimon, the true meaning of the acquisition lies in its structure. NeoGames will not be smothered by Aristocrat's market share or offerings – instead, it will have space to operate.
As Maimon says: "The fact that we are complementing each other, and not overlapping, is a strong proposition."