Could payments be the key to long-term loyalty?
| By Daniel O'Boyle
|

Reading Time:

3

minutes
As the US sports betting market expands, operators have tried a number of methods to retain the customers that they acquire. However, Zak Cutler, CEO of North American igaming at Paysafe, says that they may be overlooking one: payments.
The American online and mobile sports betting space continues to expand, with New York and Louisiana launching so far in 2022, following Arizona and Michigan, among other states, in 2021.
Amid ongoing regulation, payments technology – including digital wallets and online cash – is being used more regularly, almost in tandem with the growth of the US market.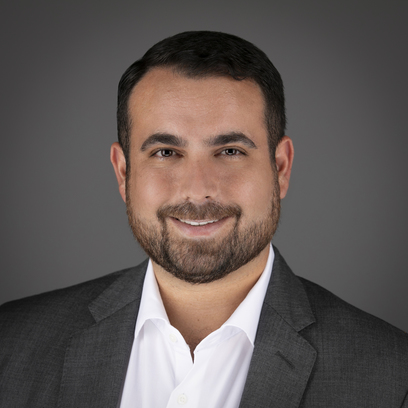 With regulation expected to continue apace, it's clear that by understanding and embracing payment technology, operators in new states will set themselves up for greater long-term success.
Customers care about payments
Given the number of operators in the space, creating a frictionless payments experience that's easy for players to understand is crucial when seeking a competitive advantage.
There are a number of ways operators can improve their payment experience, including expanding the number of payment methods and maximising overall payment acceptance.
For many bettors, credit card payments aren't the preferred way to deposit into their accounts. Whether it's for privacy reasons, or because this is an ecommerce transaction, it's crucial that igaming operators include the full gamut of payment types, including digital wallets, ecash solutions, cryptocurrency and more.
By offering a broad range of payment types, operators can appeal to a wider range of consumers, from veteran VIP and high-volume bettors to casual players.
While this concept rings true for deposits, withdrawals are equally important in creating an improved betting experience. In our 2021 research report on the state of US online sports-betting payments, we found that two thirds (66%) of American players expect to be paid out within 24 hours.
Quick and easy payouts remain a top criterion for players when selecting an online sportsbook. In fact, when comparing sportsbooks, our research revealed that payout speed was even more important than brand loyalty and promotional offers such as bonuses.
Perhaps most surprising, players also prioritise rapid payouts over the two pillars of the sports betting experience – odds and the markets a brand offers.
Safety and preferences
While payments have the power to bring a player's experience to the next level, they can also play their part in combating illegal activity such as fraud and money laundering.
Players can be targeted by fraudsters attempting to steal their financial information with the aim of turning a quick profit. The US igaming industry is also subject to large amounts of fraud at the individual level, as some bettors may claim chargeback fraud on their deposits to make up for losses.
As regulators continue to work on making the online betting industry as safe and successful as possible, payment providers have the tools to reduce the risk of fraud.
Payments technology also has the power to harness all of a customer's data to tailor experiences to their individual needs and wants. With payment data, operators can adjust facets of their checkouts to reflect customer behaviour, which also can help combat fraud or unusual activity.
The key to long-term loyalty
As the online sports-betting industry in the US continues to expand, it's important for operators to understand how to best leverage payments technology to attract and retain players.
As it becomes increasingly difficult to get a customer's attention, payments pose a clear opportunity for operators to separate themselves from their competitors and embrace what consumers are looking for out of their betting experience.
Meanwhile, ensuring quick payouts is just as important as offering a number of ways to pay when it comes to retention, while innovations in payment technology can help protect against fraud and cybercrime.
By offering more options at the proverbial checkout and increasing the rate of payment acceptance through alternative payment methods, operators will be well positioned to see their player acquisition rates grow alongside market demand.
Zak Cutler is the CEO of North America igaming at Paysafe. He is a regulated US online gaming executive with a proven track record in strategy and corporate development. Before Paysafe, Zak worked at both Jackpocket, an innovative app enabling players to buy state lottery tickets online and DraftKings where he was responsible for all product initiatives related to payment processing, US compliance and international expansion.