Marketing & affiliates
1XBET links up with Nigerian Football Federation
1 minute read
Online betting company 1XBET has entered into a partnership with the Nigerian Football Federation (NFF)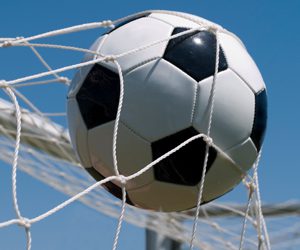 Online betting company 1XBET has entered into a partnership with the Nigerian Football Federation (NFF).
Terms of the deal were not disclosed, but it was confirmed that 1XBET will have access to various branding and advertising opportunities at Nigerian national team matches and other events run by the NFF.
1XBET will also work with the Nigeria Professional Football League (NPFL) and receive coverage across both the NFF's and NPFL's official websites and digital platforms.
In addition, 1XBET will support the ongoing development of football in Nigeria by working with the NFF and NPFL on various initiatives.
This will include funding a subscription to Instal, a match analysis software that the NFF and NPFL can use for the technical development and scouting of players.
Eugene Kiryukhin, director for development (international partners) at 1XBET, said: "Our objective and strategy has always been driven by the need to stand out from other brands and offer unique and perfect user-experience.
"We see Nigeria as an emerging marketing with huge potential, and the partnerships with NFF and NPFL offer us the opportunity to deepen our brand while supporting football development."
Related article: Scout pens fantasy sports deal with 1XBet