A platform for success
| By Josephine Watson
Mark Woollard, business development director at Pragmatic Solutions, discusses the impact the choice of platform has on an operator's business performance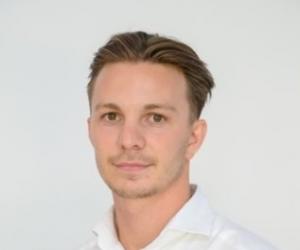 Mark Wollard is business development director at Pragmatic Solutions. His experience spans all forms of gambling and gaming, from online, social casino, land-based and lotteries through to casual gaming. Mark was also chairman of the board at the gaming platform Playzido, where he helped guide the company in business, licensing and corporate strategy. Mark's role sees him drive business growth across current clients while also looking to onboard new ones.
A poor decision will ultimately prevent an operator from achieving their business goals and lead to financial loss, as outlined by Mark Woollard, business development director at Pragmatic Solutions.
Choosing the right platform is arguably the most important decision an operator makes, with speed and reliability key to their success with customers. Get it right and an operator can expect happy punters who return again and again. Offer a slow, glitchy, underwhelming product and customers will be quickly searching for an alternative.
"The numerous pain points related to platforms range from limited UI/UX control to slow delivery and technical issues, as well as business limitations and restrictions," he said. "Other concerns are limited scalability and stability, an inability to keep up with requirements and changes in the industry, and non-aligned interest and data risk."
Fast delivery
Choosing an unsuitable platform "undoubtedly" leads to a loss of profit, because both time and money are wasted in the process, according to Woollard.
"A platform provider that cannot ensure a fast delivery in terms of integration or migration will lead to delays," he added. "Downtime is quite a problem for operators, because the longer their products are unavailable, the more money they lose.
"Besides the financial impact, operators can lose the interest of players, who shift their preferences based on the latest technological advancements. This is also the reason why non-flexible platforms that cannot adapt to what players or operators expect in the modern context are ill-suited."
As Woolard underlined, a lack of flexibility can lead to poor business performance by operators, simply because they cannot expand when it is required.
"Modular, API-based platforms that can increase in scope in the long run are a good catch, while legacy platforms started to lose ground," he said.
"However, making a choice regarding what platform to use should be closely related to what the operator requires and what plans it has for the future."
The right platform
So how does one go about selecting the right platform when there is so much choice out there? Woollard admitted that choosing the platform that is the easiest and fastest to integrate is tempting – although this is not the only criterion to follow.
"Time is precious, but so is progress," he said. "Operators can grow quite quickly, and without the possibility to scale their business and expand, they will be forced to switch platforms.
"In this sense, API- and modular-based platforms are a wise option, because they are flexible and allow for expansion, regardless of how big the operator gets. A platform that imposes no restrictions and lets the operator choose the services and products to be enabled and integrated offers more benefits at length."
The provider-operator-player relationship has a significant influence on the platform choice. Players demand products that are cutting-edge, but operators will not fulfil expectations unless they use the services of advanced platforms.
"A legacy platform that uses outdated technology might not be able to provide operators with the services they need, thus leaving players unsatisfied with the products and compelling the operator to migrate," Woollard said. "Choosing the right platform from the very beginning ensures the proper development of the operator and player satisfaction, and the first condition to respect in this process is to pick forward-looking platforms that use cutting-edge technology.
"Another criterion that operators should take into account when choosing an iGaming platform is compliance. Without access to a multitude of markets, operators reduce their chance of becoming successful. A platform that keeps regulation off the operator's plate is much more convenient to use."
New trends
Flexibility, speed and scalability are important factors, along with compliance and the platform developer's expertise. Pragmatic Solutions, which operates in multiple jurisdictions within the environments of their clients, such as Malta, UK, and Curacao, focuses on its core product – the platform – in an effort to provide operators and customers with stability, rather than causing issues by setting conditions or limitations.
"A platform provider should be looking to the future and how it is adapting to the new trends we see in digital commerce," said Woollard, who added that Pragmatic Solutions' main development focus is on keeping the platform up-to-date and conformable to the industry's trends and fluctuations.
"As tech changes with such celerity, it would be nearly impossible to focus on the very same development areas, as other requirements are constantly brought forward. For instance, artificial intelligence and cryptocurrency are growing quickly and implementing these technologies might represent a priority in a year from now.
"Our platform is an integration-focused one, which means that the process should be completed as smoothly as possible while offering operators full control over the look and feel of their brand."