And it's live…
| By Josephine Watson
Richard Hogg, the CCO of BetGames.TV, discusses the reasons for the big switch from sportsbook to live dealer betting games during the COVID-19 lockdown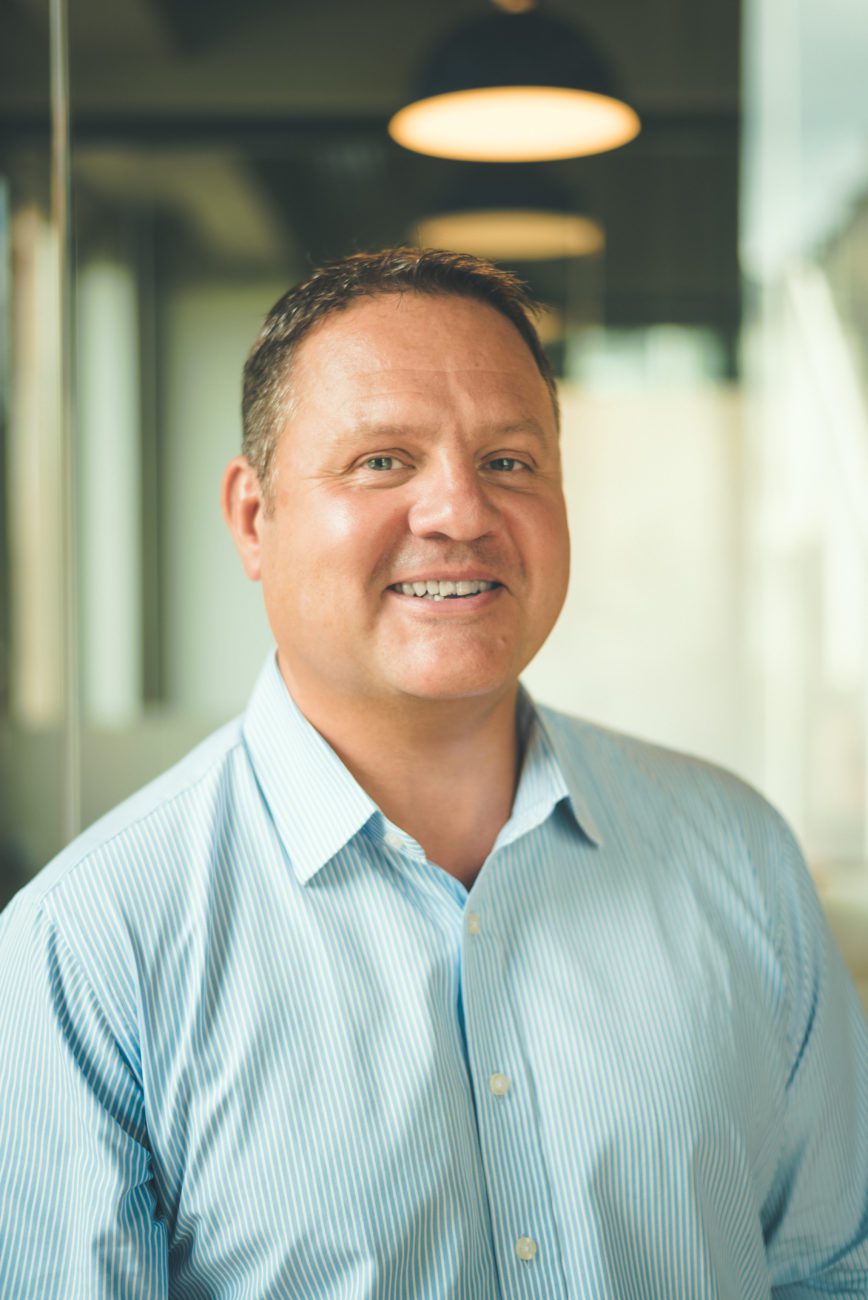 Richard Hogg has been involved in online gaming since 1999 in a career that has spanned three decades and three continents. He began his career in Asia with the launch of a series of sportsbooks, before moving to the UK market to develop the Superodds brand which went onto acquire Centrebet. He has also held roles as CMO for Betting Promotion, as well as more recently with Miomni in the US. As CCO at BetGames.TV, Richard focuses on providing the company's award-winning live content throughout Europe, Asia and Africa.
Whether it's the thrill of a winning bet on a late goal or the joy of a croupier announcing your lottery numbers, the future of gambling is all about live.
That's the view of Richard Hogg, chief commercial officer of BetGames.TV, a supplier that has experienced the very real synergy between sports and its own range of live dealer betting games as punters searched for new gambling options during lockdown.
With major football leagues, tennis, racing and other popular sports all paused for months due to the COVID-19 outbreak, operators around the world were forced to find new verticals to plug the black hole in their revenue streams and offer punters options for play.
While the on-field action was halted, sports fans' desire to experience the thrills and uncertainty of live events was not diminished and that's why they turned to live dealer games in their droves.
"Anything live seems to be way forward," Hogg said. "With live sport people have an opinion, they choose to back it, they want to take on the bookie, they want to feel the exhilaration.
"For these people our live dealer games offer those similar experiences, the fixed odds and that engagement. I don't understand how or why people flick between 3,000 slot games – they are enjoyable for some, but they are not necessarily the right fit for sports bettors."
Rise in play
In a webinar entitled 'Building a strong product portfolio following a global pandemic', Hogg illustrated how BetGames.TV, which recently partnered with sportsbook supplier Amelco, saw a rise in play across the board during those tough months between February and May, with big increases in multiple regions.
Total average daily bets surged by 37% during that period with bet counts tripling in LatAm and up by almost 40% in Europe.
While alternative verticals benefitted from the halt of sports betting, the evidence shows that live dealer betting games have retained players even after the return of the Premier League, Bundesliga and other popular sports events. Indeed, player retention went up by 33% between February and March.
"We've had feedback from many around the world," Hogg said. "Since sports betting returned, the popularity of our live dealer betting has remained – which certainly hasn't been the case for the rest of our vertical."
"The evidence shows those who tried traditional live casino, RNG and other online casino types have gone back to sport. Those who went to esports and virtuals have gone back. We have been able to buck that trend because the sports bettors enjoyed the live entertainment we offered them during lockdown."
While the 'live' element is important in cross-selling live dealer betting games to sports punters, the synergies go further and could be of particular prominence in what is expected to be global economic downturn in the months and possibly years ahead.
"People are being hit in the pocket and consumers around the world will have less to spend," Hogg said. "Our games appeal to those players who want to be entertained and enjoy themselves for an extended period of time but wish to make smaller bets – just like in sport. Accordingly, we offer our own accumulator style products to make punters feel at home."
South Africa
While Hogg identified LatAm and India as markets which saw particular cross-sell traction during lockdown, the supplier's work in South Africa over the last few months is especially interesting.
BetGames.TV is a prominent name in retail betting in the market, with branded games throughout gambling establishments.
"No operator would launch there without our games," as Hogg said.
With online still fairly niche in South Africa, the closure of retail could have meant the death knell for the country's gambling sector, and BetGames.TV was determined to help its clients and their players make the switch.
"We did all we could to support our partners as online is a world they are not familiar with," Hogg said. "The job losses would have been in the thousands if these operators had not been able to go online.
"We have seen 500,000 customers and regular stable play. Total bets in South Africa were up by more than 50% between February and May, while bet counts on our three most popular lottery betting games more than doubled."
Prestigious deal
Based primarily in Lithuania, BetGames.TV took decisive action during the early stages of the COVID crisis to ensure impact on its business would be minimised. Employees who could work remotely were encouraged to do so at an early stage, while live dealers and those who needed to be in the studio were able to isolate and offered accommodation if required.
"We had no concerns about going offline, which was reassuring for our partners," Hogg said. "We believe we'll actually come through this stronger."
After signing its prestigious deal with Amelco earlier this year, BetGames.TV is now determined to be at the forefront of developments in the thriving live dealer betting sector.
"We are looking at how we can innovate and ensure we are giving players what they want," Hogg said.
"The main challenge for our vertical is arguably the high levels of data usage through mobile, so we are looking at solutions for that. We are fine-tuning our products and making sure they are compliant with regulators around the world."