Crashing into the industry: SPRIBE's Aviator and the boom of crash games
| By Katrina Holmes
|

Reading Time:

6

minutes
The rise of crash games in the igaming industry hasn't gone unnoticed. With their appeal drawing in a new generation of players, it's no surprise that game studios are developing more of these popular, engaging products. Giorgi Tsutskiridze, chief commercial officer at game developer SPRIBE, believes these "smart games" are just the beginning.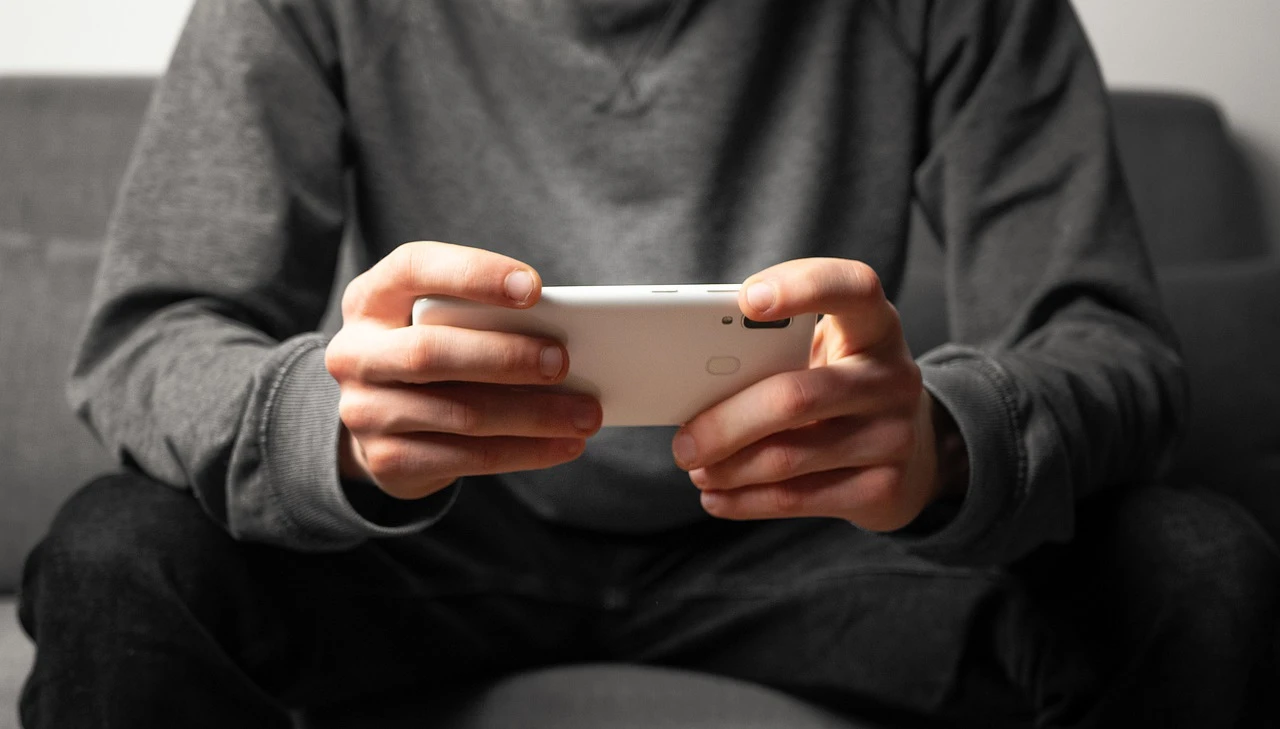 Since 2015, crash games have seen a slow but steady rise in popularity, especially among the Gen Z and millennial demographic.
A 2022 UK Gambling Commission report found that 32.6% of 18-24-year-olds had gambled online during a surveyed four-week period, demonstrating that younger audiences are now actively engaging with online games. The youth demographic is a notoriously hard audience to attract. However, it seems that operators have finally found the elusive X-factor that not only appeals to these players of the future, but will keep them playing.
The opportunity for game studios and operators alike is clear – and it's one that SPRIBE applying with its flagship game, Aviator.
On the up: How Gen Z and millennials are changing the game
Understanding the reasons behind the increase in the younger generation playing online games can help game studios to shape the games of the future.
Gen Z expects everything to be readily accessible on mobile devices – including online casino games. The increase in mobile-first content gives operators a new way of connecting with this audience base in a way that they react to.
The development of social gaming is another aspect which appeals to this demographic, with multiplayer games, gamification features and faster gampelay all helping operators reach and engage the audience. As well as preferences when it comes to the format of gaming, younger players also tend to favour certain payment types, cryptocurrency, for example, is becoming more commonly used, especially in crash games.
Giorgi Tsutskiridze explains how many of the games in the genre have been developed specifically with this audience in mind.
"Crash games have tremendous appeal among the lucrative but hard-to-reach millennial and Gen Z audiences," he says. "What makes these players so hard to reach is that, in order to engage with a game, it must meet their specific requirements."
The format of crash games
Crash games often contain several features which add to the experience such as automatic cashouts, bonuses and social features including live chats and leaderboards. Tsutskiridze says the simplicity of the games coupled with the interactive features is what makes them so engaging.
"Crash games have several core features that set them apart from traditional slot and table games. It's these features that make them so much more fun and exciting to play. I'm talking about multiplayer options, social interactions and the fast-paced nature of the gameplay. This puts players on the edge of their seats and regardless of whether they win or lose, it delivers a thrilling experience."
One such game in SPRIBE's portfolio which has all of these key elements is Aviator. Launched over five years ago, the game has found fresh success over the past year.
Aviator: Setting the standard for crash games
Following its launch in 2018 Aviator has gone from strength to strength and has proven popular with both players and operators, especially in the past 12 months. The game is now live with more than 2,000 brands and is licensed in over 20 regulated markets, boasting in excess of 10 million active monthly players around the globe. Tsutskiridze credits the simplicity of the game as the key to its success.
"Aviator was born out of a desire to create a game that was simple at its core but that put players on the edge of their seats with thrilling gameplay," he says. "The result is a rapid, social, action-packed gaming experience, aligning perfectly with what millennials and Gen Z audiences look for when spending their entertainment time and money."
Aviator includes many of the features which make crash games so popular. As one of the first games of its type it inspired many of its successors in the genre. The format of the game is simple: as the pilot of a plane your stake is multiplied as the plane rises and the aim is to cash out for profit before the plane flies off the screen, at which point the game ends.
Despite its simplicity, Aviator has several features that help to provide a social gaming experience for its players. Live chat allows players to communicate with one another, track each other's statistics and trade tactics.
"It's the original and ultimate crash game; it revolutionised the online casino space," says Tsutskiridze. "What's made Aviator such a hit is that we have combined the increasing curve format with social interaction – players can talk in the chat area and the game is multiplayer with leaderboards.
"The user interface is fast and seamless and this has made it a perfect fit for mobile play too. Aviator's popularity has really skyrocketed in the past 12 months – with more than 10 million active monthly players it's generating more than 165,000 bets every minute, with over 10,000 bets placed simultaneously."
Reaching greater heights: Aviator over the past 12 months
"Aviator is not just an innovation, it is a commercial phenomenon," says Tsutskiridze. "In the past 12 months alone, we have secured certifications in core regulated markets, allowing us to launch the game with more operators and players than ever before.
"This has turbo-charged the number of players playing the game and, ultimately, the revenues generated for SPRIBE and our operator partners. For operators, launching Aviator has resulted in at least a 10%-plus boost to gross gaming revenue (GGR), allowing them to acquire new players at scale and cross-sell customers to other games and verticals."
It's important to note that Aviator's popularity didn't happen by chance; instead, its runaway success is a result of a well-thought-out and analytical approach.
Analyse the player, reap the rewards
With the pace at which the igaming industry grows and develops, innovation is paramount to ensuring the continued success of a game. SPRIBES data-based mindset to development ensures it stays at the forefront of innovation, keeping its titles fresh and engaging.
Tsutskiridze explains how they use this data to enhance the gaming experience and assist with future development: "We collect core player data such as daily, weekly and monthly active users, to understand how quickly traffic is growing. A deeper understanding of traffic growth then comes from linking this with the total number of bets being made by players, and the number of bets per player over a given period.
"It's also important to track player engagement. Our team reviews this data and combines it with player feedback, allowing us to identify areas of improvement within the game. We use these insights to guide our game development roadmap and to make sure that each new title delivers what players are seeking.
"Aviator is one of the most popular games in the world, so we are cautious about making changes to it, but we do know it needs to be evolved and that's why we are always introducing more engagement features."
This data-driven approach ensures that when SPRIBE adds a new game to its portfolio, the likelihood is it will be a hit with both players and operators.
Player protection first: SPRIBE and responsible gaming
For SPRIBE, responsible gambling is top of the list when it comes to game development. Data of course can be used to analyse the success of a game, but it can also be used to understand player behaviours and, therefore, to identify any potential problem gamblers.
"Responsible gambling is a top priority at SPRIBE," says Tsutskiridze. "We are committed to promoting safer gaming while ensuring our products and games are compliant with regulatory requirements in each of the markets they are available."
SPRIBE's entire gaming portfolio, including Aviator, has safer gambling elements that allow players to take control of their gaming and play in a safe environment.
"We've implemented a comprehensive suite of responsible gambling tools and resources aimed at promoting a healthy gaming environment," explains Tsutskiridze. "This includes warning players about the time they have spent in the game and blocking access to games if they have incurred a certain number of losses."
"We empower our players with the information and tools they need to make informed decisions about their gambling activity. Our commitment to responsible gambling is unwavering and just as we do with development, this is an area where we are innovating and adapting our processes to meet the changing needs of players and the regulatory landscape that we work in."
The rise and rise of crash gaming
With the popularity of crash games not set to slow down any time soon, SPRIBE's goal is to push the boundaries further and develop "the next Aviator". With innovation at the centre of every game it develops, Tsutskiridze believes that SPRIBE is all set to deliver a plethora of highly successful games in the near future.
"At SPRIBE, we are committed to continual evolution and innovation. Our focus will always remain on enhancing our existing portfolio, we are always fine-tuning Aviator and leveraging our extensive industry experience to deliver new, groundbreaking products.
"We have some incredible releases set for launch and, while I can't share too many details right now, I can assure you that these new releases will take the market by storm and strengthen SPRIBE's position at the cutting edge of this industry."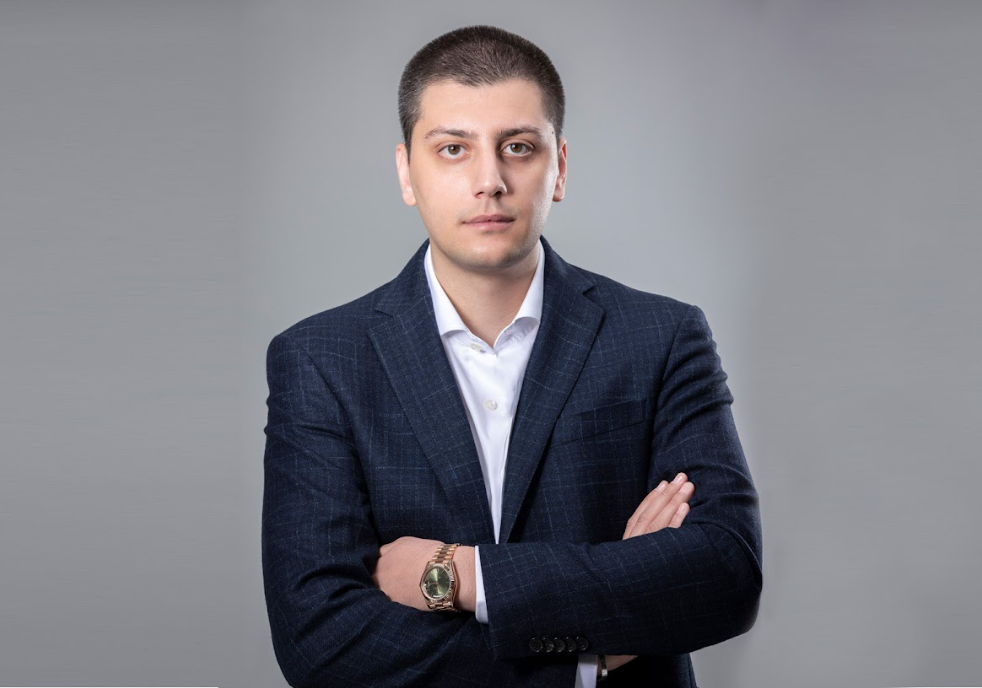 Giorgi Tsutskiridze is the chief commercial officer of SPRIBE, the powerhouse studio behind the world's number one crash game, Aviator. Giorgi is one of the industry's brightest minds and commercial talents and has an impressive track record before he joined SPRIBE in June 2023. As a graduate of the Harvard Business School, he has strong skills in management and entrepreneurship – skills that he has been able to lean on throughout his igaming career and when establishing and running his international businesses. This business pedigree has invited Giorgi as a lecturer at local Georgian and international universities.