GiG introduces Ben Clemes at the helm of its North American ventures
| By Katrina Holmes
|

Reading Time:

6

minutes
More and more states and provinces in the US and Canada are becoming, or are at least exploring the possibility of becoming, a regulated market for online betting and gaming, and Gaming Innovation Group (GiG) is well-positioned to take advantage. iGB finds out how Ben Clemes, general manager for GiG North America, is preparing to lead the supplier's charge into the lands of opportunity.
There's been more talk about the North American market recently than ever before, mainly due to the legalisation of sports betting in states such as New York, Maryland, Massachusetts and Kansas this year alone.
But that's not all as, appearing over the horizon, other states are soon set to follow. Ohio is the next to launch into the sports betting fray, from 1 January 2023, taking the total number of states with some form of legal betting to over 30.
Having acquired sportsbook technology provider Sportnco in 2022, industry leader GiG is set to take full advantage of the US opportunity by putting boots on the ground in North America.
Ben Clemes, with almost a decade in leadership roles across the business, is the man trusted to lead the assault. He has moved from his role as head of business development to GiG's general manager of this market.
"This role for North America is more of an extension of the business development role I've been doing at GiG." Clemes explains.
"This role is more focused on a market which is high in growth and a market that GiG is continuing to invest into, with our relaunch in New Jersey, launch in Ontario and upcoming launches in Pennsylvania and Maryland."
The American dream
Clemes has worn many hats at GiG, having spent over nine years overseeing the platform unit and commercial teams in the B2B division, before moving into a more centralised role to drive the company's collective efforts. With his vast experience, it's clear why GiG sees Clemes as the man that can realise its American dream.
Having boots on the ground in North America is a huge part of GiG's global strategy and with the inclusion of Sportnco to its offering, the timing couldn't be better for GiG to push its presence in the region.
When Clemes' new role was announced, GiG CEO Richard Brown commented: "With Ben's long history at GiG, product expertise and local knowledge there is no one better to lead the US team."
"I'm really excited to be moving and we will be setting up on the west coast, however with the North America hub supporting our three main business units – platform, media and sports," Clemes adds. "The fact that we support remote work, I imagine that we will have GiG employees spread out across North America."
Why North America is lucrative for GiG
GiG had another record breaking quarter in the three months to 30 September, with group revenue for the period amounting to €22.9m (£24.1m/$27.5m), up 35.5% year on year. Sportnco has contributed to a significant uptick in platform revenue, and there has been a media blitz of new partnerships announced in recent months.
GiG is at the forefront of the European market and has a strong foothold in the emerging Latin American region. So as it ramps up its North American client base, how can it replicate these successes in the US and Canada?
In Clemes' view, it's simple: "I believe the learnings that we have taken from many years of operating in diverse markets across Europe will benefit our partners in North America, like PlayStar and CrabSports."
Clemes goes back to his roots
On a personal level, Clemes has history with North America, "For me the North American market is very special too. I spent seven years in Las Vegas before moving to Europe to switch into digital, so moving back is like going back to my roots in the gambling industry in a way. I really like the dynamics of the market, with so much variation from not only a regulatory perspective, but also from a customer experience across the many markets."
GiG's progress in North America to date
GiG recognised the opportunities in North America early on having entered the market in 2018 with the launch of Hard Rock in New Jersey. While the Hard Rock partnership has since ended, it provided valuable learnings that have informed how GiG works with other long-term US clients, such as Playstar.
"We have learned a lot since 2018, securing our licence in New Jersey at that time too," he says. "Playstar has been able to benefit from this experience, however with any partnership I like to think that we all grow from each other, and with Playstar being very driven and experienced they've also inputted into the product development and delivery."
GiG and Sportnco
It seems that GiG has had the takeover of the North American market in mind for a while, especially since it acquired online sports betting provider Sportnco in spring 2022 for €51.37m, which spearheaded its growth in the US market. With sports betting the only legal mobile gambling product for most states, Sportnco's product offering has helped GiG expand across the market and give them an extra competitive edge.
"It has been really good to date," Clemes says of the early stages of the acquisition. "We're generating a lot of interest really early on which is great. The addition of the Sportnco solution has opened up many more markets.
"We are also working to launch our next generation platform in the US with Sportnco integrated, which we'll be using to power Crab Sports initially. We have also seen a lot of success in Ontario, going live with our first partner LuckyDays in addition to signing with a number of new partners in the market.
"The timing to establish ourselves more in the North American market could not be better!"
The effect of legalisation of gambling in the US
The ongoing battle for the legalisation of gambling in the US has seen some key states legalised this year, but others failed despite legislators' best efforts. With the acquisition of Sportnco, however, GiG now has a product that is able to compete in sports betting across 30 plus states.
"The expansion of the legalisation of gambling in the US, led by sports betting in many of the states, was a motivation for the acquisition of Sportnco, so GiG has a competitive sports offering for the North American market.
"We expect many of these states to eventually regulate igaming which has always been a strength for GiG," Clemes continues. "If we can lead with a strong sports product, build on our omni solution and then add our competitive casino solution when regulation permits, it is a win-win for both GiG and our partners."
GiG moves across a number of states
With Clemes having been involved in the centralised business development team, GiG is in the perfect position to expand its offering across new states and territories. So how does it build this successfully? By working with local heroes like Crab Sports that helps them expand into newly regulated Maryland.
Speaking to iGB earlier in the year Clemes' colleague Martin Collins discussed the opportunity a single-state brand such as Crab Sports offered. It may not have the resources of a multi-state operator, he pointed out, but "they do have the local know-how and the partnerships to bring customers to the brand".
GiG partnered with Crab Sports in June 2022, its first US-focused partnership since acquiring Sportnco. With the market taking a while to add a mobile component to the live retail betting offering, excitement levels are rising in the industry at the prospect, making Maryland the perfect opportunity for GiG to push this along.
After all, industry estimates suggest revenue will top $200m in Maryland's sport betting market. Clemes is especially optimistic about this: "We are currently in the product development process from both the customer perspective and also from a regulatory perspective. The branding, designs, tonality and the team of Crab Sports are really inspiring to work with too, so it has been a great project to work on, and we're all really looking forward to going live."
America isn't the only market GiG have been targeting of late, however, having recently gone live in the newly regulated Ontario market with LuckyDays and SpinAway brands. It has followed this quickly by signing a deal with Kings Media Ltd for its King Billy brand and a head of terms agreement to bring an established land-based operator online.
GiG's grand plan for North America
With Clemes at the helm, GiG is more optimistic than ever about its successes across the pond. Whether it's joining with new partners, or getting to grips with new regulations, Clemes is more than prepared to use his decade of experience to change the North American landscape for GiG and continue that run of record-breaking quarters.
"Our core strategy is to partner with strong brands in regulated markets, and that strategy has not changed. Our omni solution has the technology, it's got the partners, and more than anything, it's exciting!"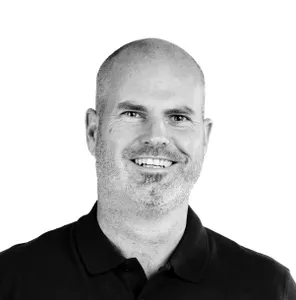 Ben Clemes is the general manager for Gaming Innovation Group (GiG) North America, overseeing the company's expansion into the US market. A co-founder of the company, Ben was previously the chief business development officer at GiG having been with the company since inception in 2013, built on over 15 years of total experience working within the online gaming industry. Through his new role Ben will lead a strong US sports betting solution and enhanced platform, optimised for the US.