Industry 2021 predictions: part two – land-based operators and suppliers
| By iGB Editorial Team
|

Reading Time:

8

minutes
While many online operators were able to minimise their Covid-19 related losses by diversifying their activities, most land-based operations were brought to a standstill by the pandemic. Given the ongoing nature of the crisis, the recovery is expected to be slow, especially for major gaming destinations such as Las Vegas.
As we look to the year ahead, industry experts share their thoughts on the opportunities and challenges facing the industry.
In part two we talk to land-based operators and suppliers. In part one we heard from igaming operators and suppliers, while in parts three to eight we will cover finance, marketing, people, technology and innovation, regulation and social responsibility.
Interviewees
Brendan Bussmann, partner, Global Market Advisors
Johannes Gratzl and Ryszard Presch, members of the executive management board, Novomatic
Frank Kennedy, senior VP of casino operations, Four Winds Casino
George Papanier, president and CEO, Bally's Corporation
Looking back at 2020, what – other than the Covid-19 pandemic – did you feel was transformational for the industry? And how much of a lasting effect do you think the Covid-19 pandemic will have going forward?
Brendan Bussmann: The great shutdown and the pandemic will have long-term effects on the industry as it was forced to innovate at a faster pace to adapt to the changing conditions. Many of the health and safety measures that have been put in place today will continue on in the years to come, but more important innovations such as cashless and the supplanting of sports betting and igaming to land-based operations will be other revenue generators that have transformed the industry. Other aspects like reimagining the buffet, meetings and conventions will continue to evolve in the years to come.
Johannes Gratzl: Covid-19 had such a massive impact on 2020 that it is difficult to identify any other transformational event or development. Everything last year was either directly or indirectly related to the pandemic. The outbreak of the coronavirus at the beginning of 2020 and the related measures practically led to a standstill of our daily business on a global scale and posed previously unknown challenges to our private lives and our business realities.
The biggest indirect effect it had on our industry is the absence of gaming shows, which used to be pivotal events for an industry that is used to frequent gatherings and personal contact and that also deals with a commodity that relies strongly on the actual look and feel and the emotional impact of the product. Instead, companies had to develop new strengths in developing digital presentation skills. That was certainly transformational for product presentation.
In terms of industry segments, the general trend in the gaming industry towards mobile, social and online gaming persists and has, of course, accelerated. Especially during the periods of complete lockdown we saw growth in the online segment.
Frank Kennedy: The pandemic was certainly transformative to our business. Initially we took the approach of putting all safety measures into place but thought of it as more a temporary issue until things normalised.
As awareness grew and the longevity became clearer, we refocused our efforts into making the property more visually appealing and adaptable over time. We are implementing concepts that promote social distancing, but through improved designs rather than hard dividers and turned off games.
The lasting effect on our retail initiatives could be that activity is much slower to return. Dining, entertainment, conventions and other non-gaming amenities are all being evaluated for size and scope.
George Papanier: Without a doubt, the most transformational aspect of the US gaming industry in 2020 was the explosive growth of sports betting and online gaming. Over the past year, we witnessed a significant number of states pass legislation authorising sports betting and online gaming, with many more states set to consider pending legislation in 2021. As a result, I think that the development and diversification of these offerings will continue to have a monumental impact on the US gaming industry, providing tremendous opportunities for growth and expansion.
As for Covid-19, while I do think that it will have a lasting effect on certain social behaviours and norms, I am confident in the US gaming industry's ability to adapt and bounce back from the pandemic, especially for those regional providers with diversified offerings. In fact, one need look no further than Bally's third quarter financial results to see that even in the midst of the pandemic, consumer appetite for US gaming products remains strong.
Ryszard Presch: Realistically, we expect full business operations to resume from the second half of 2021, although even then we anticipate subdued demand in the gaming technology sector. In terms of new equipment purchases, operator budgets for upgrades and new acquisitions are greatly reduced due to operators' losses.
Having said that, there were and still are also many examples from countries all over the world where operators were actively using the lockdown phases to evaluate their machine estate and fine-tune game offerings, machine placements and other tiny details to make their product portfolio even more attractive once guests are able to return.
As a producer and operator, we have really pushed our R&D processes and product development cycles to provide what the market needs once casinos reopen and players return. What both operators and players will need for a successful restart is a fresh impetus in terms of the games offer, and that is what we're preparing. We are really focusing on the basics: player appeal, reliability and fun.
What do you feel is going to be a game-changer for the industry in the coming year?
BB: We are still early on in the recovery. While some geographic parts of the industry will recover more quickly than others, the game-changer initially will be how the consumer has adapted and operators have responded.
This includes a host of things including the blend between online/social gaming to more physical things such as smoking on the casino floor. All of these things will continue to evolve as we come out of this as an industry.
JG: Covid-19 is and will be a game-changer for the industry. Like many other gaming companies, Novomatic has been and will be affected by the circumstances, both as an operator and a manufacturer. In our international gaming premises we – like everybody else – have implemented safeguarding measures and hygiene protocols to create a safe environment for our guests and we strictly adhere to the individual local regulatory measures.
A return to a more relaxed situation really depends on the broad availability and effectiveness of vaccines. And even then, it remains to be seen how much of a lasting effect or "distancing trauma" these past months will have on consumers in general and whether they will continue to be wary of crowded spaces. That could have a big effect on the general leisure and entertainment industry, and specifically on the way operators lay out their gaming floors in the long run.
But the current safeguarding requirements will certainly have an effect on how hygiene protocols will be implemented in all sorts of environments with high customer traffic – like casinos. I am convinced that disinfectant dispensers at least will accompany us for a very long time and we will get used to seeing people wear masks in public. The real game-changer for the industry next year will eventually be the player. The whole industry relies on how fast players react to the hopefully changing circumstances.
FK: Speaking for the Michigan market, the launch of igaming will clearly be our largest initiative. With the uncertainty of when our physical properties will return to full operations, online gaming provides the best avenue to maintain revenues and allow our tribal government to continue citizen programmes.
GP: As more and more states continue to authorise mobile sports betting and online gaming, thereby supporting the growth of that industry, gaming owners and operators are going to be forced to evaluate their portfolios and business strategies, potentially altering their investment thesis. Bally's has recognised this trend, which ultimately fostered our acquisition of Bet.Works and entry into a strategic media partnership with Sinclair Broadcast Group.
On the other hand, what do you feel could disrupt the sector or slow progress?
BB: One of the biggest challenges for the industry right now is its ability to plan for the future. While the release of a vaccine is a positive, the industry faces the disruptions of shutdowns, surges in cases and other political issues that stunt its ability to chart a solid path forward. The only two things that continue from the start of this to today are that it is uncertain and unprecedented.
FK: Throughout 2020 we witnessed how different markets (states) reacted to the pandemic. Without clear direction from state and federal governments, it will be difficult for operators to solidify a recovery plan. Another area of concern is how quickly the public finds comfort in vaccinations and large gatherings. While many of our guests have already expressed their willingness to continue gaming, larger retail initiatives remain on the sidelines. I don't think we will be able to feel the recovery is complete until entertainment, conventions and other amenities are restored.
GP: As previously mentioned, new social behaviours in response to the Covid-19 pandemic could continue to have a disruptive impact on the industry. Operators must be prepared to handle near- and long-term changes, and quickly respond to ensure customer and employee safety.
RP: For every kind of business, there is only a certain degree of loss in sales that they can cope with. If the crisis continues in 2021 and we are faced with a third lockdown and if venues remain closed, it will severely affect the whole land-based industry at a certain time. There comes a point when we will see companies in the industry suffer irreparable financial damage and having to lay off employees or close down.
Therefore, for the gaming industry, as for many other industries, the return to normal business really depends on the availability of the vaccines. This is the crucial factor that could either greatly benefit or further disrupt the economy.
How can the major gaming destinations ensure a successful recovery in 2021? Or has the balance – both for customers and investors – shifted in favour of regional properties?
BB: Jurisdictions like Las Vegas will continue to face challenges in the short term with the recovery now delayed out until 2023. Until meetings and conventions – the business customer – return to the market, we will not see a long-term recovery. The regional markets will be able to recover in a quicker fashion and see that 'V' recovery we have seen in other sectors of the economy. Vegas, though, will take a long time to recover, as we saw from the Great Recession.
FK: The pandemic is just the most recent example of how regional properties are able to weather the crisis vs. destination markets. We saw similar shifts in the 2007-2008 financial and housing crisis. That event was purely financial and once markets stabilised and unemployment began to reverse, destinations became a consumer choice again. With a health crisis, casinos, entertainment and travel sectors are trying to overcome fear rather than funds.
They will need to work harder to gain back consumer confidence and that could reach well into the coming year. Just as many companies are rethinking the traditional office space vs. remote work, we see major conventions being replaced by virtual or regional experiences. The length of the pandemic is causing a change in both personal and company habits. Once learned and accepted it will be increasingly difficult to change new behaviours back.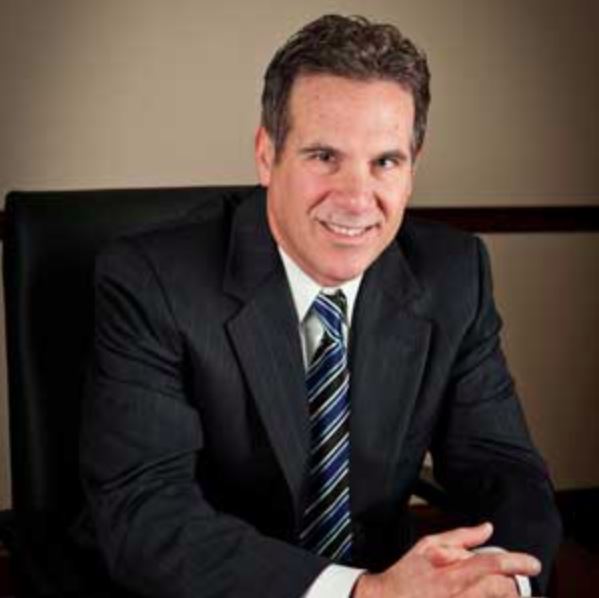 GP: I think that, at least temporarily, regional owners and operators are better positioned for a successful 2021. Those locations are particularly appealing in a post Covid-19 environment, especially for a drive-in customer base that does not need to rely on air travel. However, as national travel returns, as well as conferences and entertainment shows, I think that the major gaming destinations will quickly experience a successful recovery.
RP: Destination tourism is a very difficult topic currently, as it is very strongly dependent on travel. As long as travel restrictions persist, destinations will be at a loss and will have to rely on regional customers mainly. One could, of course, implement travel arrangements with exclusive availability to travellers who have a proven negative test result. A number of airlines have already considered similar transport policies. One thing is for sure: gaming destination guests will certainly expect not only gaming entertainment, hospitality and fun, but also and foremost safety for their health.
Once their health and safety can be safeguarded, guests will certainly accept attractive offers and return in great numbers. For most, it has been some time since they were able to travel and people are certainly longing for a change of scene and a return to their cherished travel patterns.