Gaming Realms CFO: "I'd like to see Slingo as a live game"
| By Robin Harrison
|

Reading Time:

5

minutes
Gaming Realms chief financial officer Mark Segal sees huge potential for the business going forward, from its remote games server and ilottery opportunities to new markets – and he's keen to see the Slingo mechanic used in a live format.
Gaming Realms has gone through a number of evolutions, from a bingo operator to its current incarnation as the Slingo-powered B2B supplier, which last week reported a 9.8% year-on-year increase in revenue for the six months to 30 June.
The strength of Gaming Realms' content licensing business – revenue was up 57% on H1 2021 – offset a significant drop in brand licensing's contribution, which fell following a major deal recognised in the prior year figures. The start of H2 has continued that upward trajectory; content licensing revenue is up 53% between July and August, chief financial officer Mark Segal points out.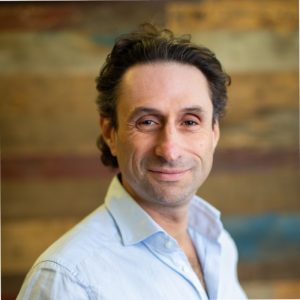 "We've got a strong pipeline there," he says. "We're not at our potential in Michigan, still growing in New Jersey as well so that's all really positive."
This has helped offset the 82% drop in brand licensing revenue, though he points out that this is partially down to accounting. The deal struck last year was a four-year agreement, but was recognised as up-front revenue.
In other cases, such as its domain licensing deal with SkillOnNet, Gaming Realms receives a monthly fee, which is recorded on a monthly basis.
Segal says that these licensing deals have usually focused on areas where Gaming Realms has determined it would not make sense to fully enter the market itself.
"We try to do [brand licensing deals] in places where we don't think it's best to fulfil ourselves," Segal explains.
Live dealer Slingo?
This means it's hard to say when and how these brand deals arise, and whether or not they are pursued, he adds. But there's significant scope for growth here. For example Segal wants to see it go further, such as a live dealer Slingo game. "There is potential for more," he says.
The Slingo mechanic, a combination of slots and bingo, has come a long way from its origins as a machine-based product, first moving into social casino before Gaming Realms rolled it out across the real-money sector. There has even been a Slingo board game.
This proliferation means there are Slingo variants of popular titles such as Da Vinci's Diamonds, and branded titles such as Slingo Shark Week. Segal says the Slingo mechanic falls into a sweet spot; there's very little crossover with slots, but players recognise the brand or the brand that's licensed for the game, creating some unique cross-sell opportunities.
Its player base also skews more female than a traditional slots audience, expanding its appeal. But Slingo, with its origins in New Jersey, appeals more to the US audience – it was first conceived as a gameshow, after all. That's reflected in Gaming Realms' revenue; 55% of the H1 total came from North America.
That doesn't mean it isn't gaining traction in Europe. Segal picks out the UK as a market where it has been successful, and on the continent some operators are adding dedicated Slingo sections to their sites, such as SuperBet.
Opportunities in ilottery
This potentially puts Slingo, and Gaming Realms, in a unique position to attract a wide range of players. If it comes with that mass market appeal, what scope is there for growth in lotteries, the industry's most widely available segment?
"I guess it depends on how a lottery is run," Segal says, pointing out that the UK National Lottery only offers scratchcards alongside its draw-based games. This means opportunities are likely to emerge further afield, whether that's in Europe – where Gaming Realms has submitted tenders – or further growth in Canada, where it launched with Loto-Québec as a client in Q1. Some lotteries take a simple approach, he continues, of classing suppliers either as a lottery or a casino provider.
"But I would like to see more of our games going into lottery," he adds. "If you take Ontario [which opened to private operators in April this year] you have Ontario Lottery and Gaming as the biggest operator, and there will be more online opportunities."
Life beyond Slingo
And while Slingo, as a unique mechanic that has become a brand in its own right – something that few others beyond Big Time Gaming's Megaways has achieved – is central to Gaming Realms' growth trajectory, there are other opportunities for the business.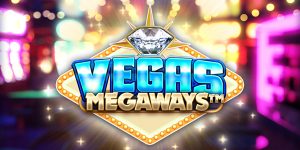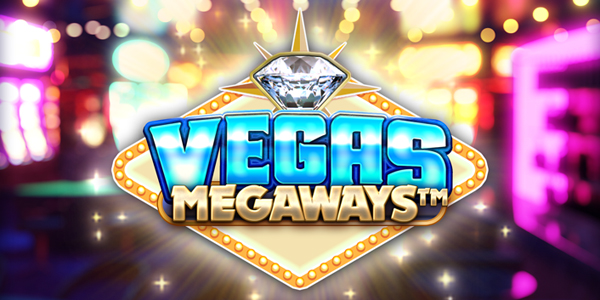 Segal admits "that's easier said than done", as nice as it would be to have a range of unique, niche products to offer. For example, it has created a unique side game for blackjack. "But it's not easy to say we're going to have another big success [simliar to Slingo]," he warns.
Having said that, Gaming Realms has more scope than most to try new things. Whereas other studios may stick to the tried and tested as innovative products or features launch only to disappear without a trace in a crowded vertical, Slingo provides some additional leeway.
"The difference between us and new slot studios is people will take our more experimental content, because we're more established," he says.
There's also its foray into aggregation to consider. Gaming Realms struck a deal to offer games provider 4thePlayer in the US market, and it's something Segal sees as of growing importance to the business.
"We want to be a multi-product game studio, and we've been lucky to lead with something very different, so we've got so much more mileage," he explains. In North America, this increases the business' value to operator clients by providing a wider range of content from one point of access, while it doesn't significantly increase costs as the third party studio handles the development.
"We're never going to say our core is aggregation, unless something crazy happens with some of the games [on our remote games server]," he adds. "But it will be accretive; we become a bigger studio, and we're offering something different."
Moving beyond North America
North America remains the main contributor to revenue. The continent's contribution, which rose 160% from H1 2021, is likely to grow further as it becomes more established in markets such as Michigan – where Segal believes there is significant room to grow – and New Jersey, through the aggregation solution. Connecticut is expected to be added in Q4, increasing its US footprint to four states.
Europe is still a growth market, with Denmark and Spain live in the first half alongside rollouts for Betway and PokerStars.
But the supplier is only just getting started in Latin America; its games are live in Mexico and Colombia. Bingo as a product has tended to rank highly in LatAm, and Segal sees Brazil in particular as an interesting opportunity.
"Video bingo is quite popular there and Slingo is similar to [that kind of product]. It's a different type of game but I definitely see more potential there; it's a market we'll put more effort into."
Gaming Realms has gone through a number of iterations, but the current Slingo-led strategy for content is catapulting it further forward.
"As a business we're really happy with how things are going," Segal adds. "We're happy with our pipeline and there's a lot to come."