Nir Elbaz: "We must live and breathe our values"
| By iGB Editorial Team
|

Reading Time:

6

minutes
iSoftBet CEO Nir Elbaz on how a combination of record growth and the changing digital landscape has led to the business launching a new brand manifesto
Why have you decided to introduce a new vision and mission now? What's behind the timing?
Nir Elbaz: The combination of the company entering a new phase of growth and maturity as well as the shift we have seen in online products in the last year led us to re-evaluate our approach and positioning and create a new brand manifesto which embraces all those elements. This is encapsulated within our new creative expression of 'Serious Fun' which outlines our commitment to delivering fun experiences in a professional way.
I've been in igaming for a long time and learned that trends change in the online world at lightning speed. If you don't adapt, then you will be left behind very quickly. We are now in a great position to grow even faster and more efficiently across an even wider range of products and markets and our renewed focus puts us in pole position to achieve our goals.
Tell us more about the cultural shift you are rolling out throughout the business? Why have you brought this in and what do you hope to achieve from the new mission, vision and values you have set out?
We have recruited heavily in line with growth across our games development, GAP platform, and business intelligence teams. We have also bolstered our executive management in HR, marketing, technology and product, and business development. It therefore felt like the ideal time to re-examine our strategy, purpose and positioning within an increasingly competitive industry and the role we play in that global ecosystem.
I repeatedly talk about our journey but that is exactly what we are on, and to stand out from the rest of the industry we need to have a clear vision of where we are heading. Our goal is to create an outstanding company culture and our new brand manifesto places our employees, our partners and their players at the core of our success, growth and sustainability.
Our vision is to create a great place to work built on a foundation of our values: respect, curiosity and passion. A rewarding culture with a clear purpose that provides room for personal growth to make iSoftBet stronger.
What does the shift from 'Simply Play' to 'Serious Fun' mean?
It shows just how far we have come, how much we have grown and how central we are to the success of large parts of our industry.
Our new creative expression captures our three core values within two memorable words, showcasing our professional approach and high quality. It equally emphasises our role within the entertainment industry and that fun is central to everything we do and deliver. This is often forgotten in igaming, but I really believe it should be key to everything not only we do, but also the rest of the industry.
You have ambitious plans for the year and the longer-term future as well. Can you outline what your strategy is for 2021 and beyond?
Our global growth is being driven by the introduction of best-performing game IP, for example, our partnership with Big Time Gaming and their Megaways™ titles where we have seen huge customer appetite. Equally, the growth of our Hold & Win games such as Gold Digger and combining them with other popular features such as Megaways™, entwined with the continued success of proprietary products like 'Twisted Tales', have meant we clearly stand out from our competitors and regularly appear in the best performing content. This has also been augmented by the growth of our GAP platform, its unique features and player engagement solutions such as iNgame. We have also made great strides in game and platform development and operators are really responding to what we're doing.
GAP has been a huge success due to its effortless, out-of-the-box integration making life easier for operators and, as more markets such as Greece and the Netherlands in Europe and countries in Latin America open to regulated real money gaming, we expect this to continue to grow.
The supplier market is saturated. Where does the business really stand out and where do you see yourselves positioned in the market?
There has been a 'sea of sameness' washing over much of the industry for some time and we believe we are the antithesis to this. Brands are desperate for differentiation and we offer precisely that creating highly entertaining and compelling content for engaged and diverse gambling audiences.
We have exciting plans to accelerate our marketing strategy and activities over the course of 2021 across quarterly integrated campaigns, all of which will engage our audiences in new and exciting ways.
We always strive to go above and beyond and our new campaigns will challenge the status quo, place amazing experiences and entertainment front and centre, and reaffirm our position in the market as a driving force in standout casino games and aggregation.
This is why we have launched our new manifesto and are committed to going the extra mile to achieving great results for our partners.
What are the three key things you hope to achieve in the next 12 months?
First and foremost, now we have set out a new brand manifesto we must live and breathe our values and work hard to implement these every day.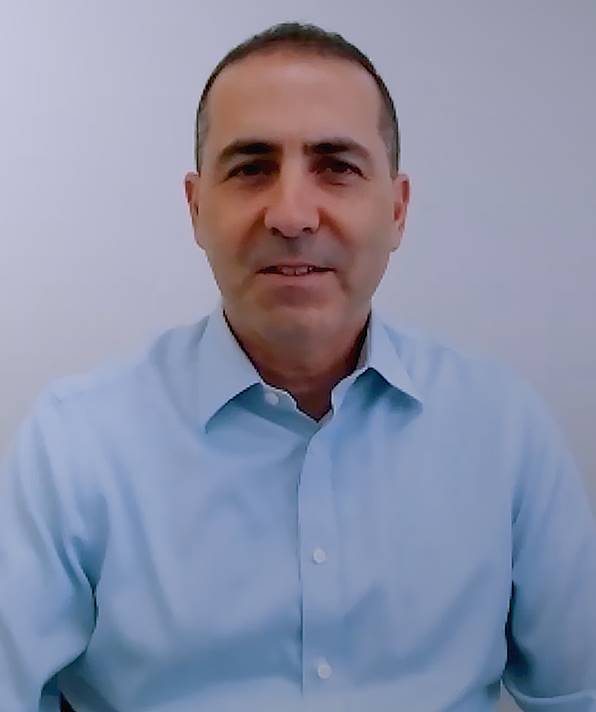 Secondly, I want our values, and our mantra of 'Serious Fun' to touch everything we do and generate tangible results. You will see that shining through not just in our marketing and creative expression, but also in the games and products we release and our integrated quarterly campaigns.
This kicked off with our Queen of Wonderland campaign last year where we involved every stakeholder in the launch including operators, streamers and the media to give them a fully immersive experience. This set the benchmark for the types of activity we will introduce and you will soon see another in Q2 with both our latest Twisted Tales Game, Moriarty, the arch nemesis of detective Sherlock Holmes.
The third element I want us to achieve is to continue to drive the industry with best-performing games – continually developing our proprietary mechanics and features that have been so well received. We also have planned to make further strides within engagement solutions and platform development including enhancements to our iNgame tournament tools and introducing new verticals such as customised games and real-time features to name a few.
You have hired extensively during 2020, where have these roles been predominantly and what do you aim to bolster within the business as a result?
We have hired continually throughout 2020, particularly within our product teams with an emphasis to developing more proprietary content and mechanics. We have worked hard to secure some fantastic talent and we are now in a position of huge strength from a development and customer service perspective. Now it is about empowering the team to own and deliver the new vision in terms of enthusiasm, commitment and expertise, and I'm excited to see this already being successfully put into place this quarter.
The C-level executive team has also seen several additions. What results are you seeing from their addition?
We have also significantly bolstered our senior management team to further accelerate our growth with key appointments such as a new CMO from Microsoft, new Head of HR, new Chief Technology Officer as well as a new Head of Business Development, all of whom are committed to our new brand manifesto and who are pushing me and the rest of the team to innovate and achieve even more.
Since they have come in, the management team have really taken ownership of our vision and the drive and quality of output has been phenomenal. This is the result of strong recruitment. The importance of a great team around me has always been a major focus. I am very proud of the talent we have attracted and can't wait to see the business unleash its full potential in the months and years to come.
Investment in content, technology and platform development has been noticeable in the last few months, what have you done in these areas and what benefits are you seeing and expecting to generate from this?
Throughout 2020 and into 2021 we have kept at our commitment to increasing our games production values and offering game titles that players really want. This has been key, and we have seen some great results.
We have also further boosted our already high-quality production values and our talented teams have worked tirelessly on improving our games framework. In addition, we have further broadened our data visualisation and analytics solutions products providing our partners with in-depth game and feature performance so they can understand player engagement levels and benchmark against the market. This is a great springboard for us to do bigger and better things into 2021 and beyond.
The investment is already paying off and this is just the beginning in terms of our ability to rapidly support operators. They need to instantly launch in regulated markets and our powerful aggregation platform aggregation enables them to effortlessly do that.
Not only do our games benefit from this, but so do our third-party partners' games. Every product is treated equally in terms of speed-to-market and access to added-value engagement tools.
This year we will also get even closer to our people and players and fine-tune our new titles to give them the experiences they want. We have a strong pipeline of Megaways™ titles, Hold and Win games, further instalments in the Twisted Tales series and some top-secret new features.
Our mission is to build quality gaming products that inspire, innovate and entertain, always placing players and our partners at the heart of everything we do.