The Dutch gambling market: Was it worth the hype?
| By Laura Gumbrell
|

Reading Time:

5

minutes
It's been a year since the Dutch gambling market officially opened in 2021. iGB spoke to Jacob Ljunggren, director of operations at Leadstar Media to revisit the initial predictions for the industry, analyse how far the market has come, and ask the important question – has the Dutch gambling market been everything we expected?
The Netherlands passed laws governing all gambling-related activities in 1964, giving the jurisdiction its own unique gambling and lottery system for more than a half-century.
With a legislation drafted in an era before modern technology, it was severely out of date and so came the intention to reform Dutch gambling laws in 2012, when a new gambling authority, the Kansspelautoriteit (KSA), was established.
Over the following decade, one global pandemic, thousands more games and millions more players, we saw gaming technology come on leaps and bounds and the online gambling vertical grow into one of the biggest markets in the world. While many countries jumped in the deep end to grow their already mature markets, other countries, like the Netherlands, took the opportunity to intercept.
How the Netherlands changed after online gambling law passed
The Dutch government ultimately saw this accelerated growth as an opportunity to do what they've been talking about for a while and actually make online betting legal, while stimulating a safe betting environment. And so the law to pass online gambling took full effect in February of 2021.
With websites now online and the betting landscape fully active in the Dutch market, we spoke to market heavyweights Leadstar Media to see if the jurisdiction has kept up with the expectations of being one of Europe's market leaders.
Regulated vs unregulated gambling
Before the regulation, the Dutch market was believed to become one of Europe's biggest gambling industries – people were already gambling online illegally using VPNs so operators had little risk and optimum reward when entering this lucrative market. And so far, the country has exceeded its three-year channelisation target within the initial 12 months.
In many ways, this initial success suggests the market is on its way to achieving its goals. The main reason online gambling was legalised was because it was far safer and more sustainable to protect consumers against fraud through regulating game play.
The KSA released a survey this year that said it is satisfied that eight out of every 10 players are now betting with legal operators. The goal of the KSA was to attain an 80% channelisation rate; they are now at approximately 85%.
With a clear success from a sustainability point of view, Ljunggren believes the incline from a business perspective will be a slightly slower climb. "I don't think it has lived up to the expectations… yet.
"As with most regulated markets, we noticed a spike at the very beginning and then it kind of tapered off a bit with time. The expectations were high indeed, but it has developed a bit slower than we hoped for."
Of course, the Dutch market has only been regulated for a year and there are a lot of areas for regulators, operators and affiliates to iron out and Leadstar recognise this is a learning curve. "We still see a lot of opportunities in the Dutch market, especially since the first results are encouraging," Ljunggren explains.
You can't just swoop in…
According to a report by the KSA released in September, the size of the Dutch legal online market measured by gross playing result from January 2022 to July 2022 accounted for €569.7 million. On average, the market has now stabilised with €81.4 million per month.
It is expected that events like football's upcoming World Cup finals will further exaggerate this number as new operators enter for a slice of the Dutch market.
At the moment, 73% of the gross gaming result comes from casino games like roulette and blackjack. Right behind that, we can find sports betting with around 25%.
Casino games, where players can play against each other like poker and bingo, are responsible for about €3 million per month. 0.2% of the gross gaming result comes from horse betting. This accounts to €150,000 to €200,000 per month.
So with a market that seems large, at least on the surface, surely everyone is competing for a piece of this lucrative pie? Ljunggren, however, discusses how this isn't necessarily the case.
"There's definitely potential here for affiliates, because it's not yet as saturated as the UK or other more mature markets – however, the potential is hard to guess.
"As I said earlier, it has developed slower than expected. Going forward it will depend on the legal framework and restrictions. There are a lot of good affiliates out there that have entered the market already, and more will appear. But it is by no means an easy market where anyone can just swoop in and become the dominant player."
What are the market's pain points?
The Netherlands has been notorious for its stringent advertising restrictions since the opening of the market last year – and it hasn't gone unnoticed by affiliate brands. One of those recent changes, in June this year, was the ban on role-models being used on in-betting advertisements.
Based on the data of research agency, Nielsen, the advertisement expenditure went down substantially since the opening of the market. At its highest point in November 2021 this was €890,000, decreasing to €319,000 per operator in August 2022. And it's only the beginning. In 2023, it is expected that non-targeted advertisement for online betting will also be prohibited.
Ljunggren says that there are, however, ways to get around this for affiliates. "From what we know at the moment, affiliate marketing will not fall under the advertising ban. So that remains a viable option for operators who would like to be seen by people actively looking to play. However, we monitor the situation and the legislative updates.
"There's a balance to be found when it comes to advertising. On the one hand, you want to limit it and not put people at risk of gambling for money they don't have. On the other hand, you want to put the licensed options in front of the people interested in playing to protect them from gambling at unlicensed sites."
Marketers in the Netherlands could learn from other countries where betting advertisements have been partially or completely forbidden, like in Belgium, Sweden, the UK and Spain.
"In 2022, 50 affiliates received a letter from the KSA stating that they didn't follow the KSA guidelines. Several affiliates have received fines because they have been promoting illegal operators. We have always only promoted the legal operators on MyBookmakers.nl and therefore never received this letter. But it does show other affiliates like ourselves that KSA is on top of this matter and that we have to be so as well."
What's popular in the market?
According to the KSA report, at the moment, 73% of the gross gaming return comes from casino games like roulette and blackjack. Right behind that we can find sports betting with around 25%.
Leadstar have identified these verticals as the key players. "The stats mirror what we see when it comes to search volume for these types of words. Our main vertical is sports betting and there we see that the Dutch like their football. With the national team being present at the World Cup for the first time since 2014 it's an educated guess that we will see a lot of betting activity around this event.
"We also see that Formula 1 betting is fairly popular, presumably because of the success Max Verstappen has enjoyed lately." The hype around the Dutch market is still growing consistently – and growth is only set to continue. With more and more innovative games entering the jurisdiction legally, licensing bending and marketing diversifying – it's clear that this initial success is only the beginning.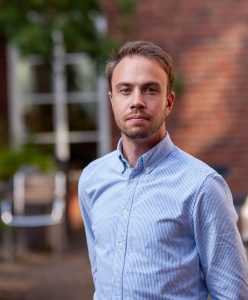 Jacob Ljunggren is director of operations at Leadstar Media. Having spent the past five years in various roles in the company, Jacob now leads the product department. In his role Jacob is responsible for the development and strategy for all Leadstar Media products, including over 50 brands in 30+ markets.