Zynga posts Q3 loss despite record revenue and bookings
| By Robert Fletcher
Social gaming giant Zynga has reported a net loss of $122.2m (£93.5m/€103.5m) for its third quarter, despite post record revenue and bookings for the period.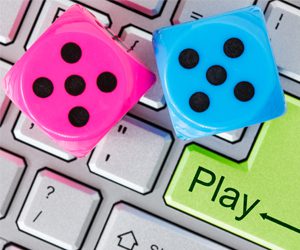 Total revenue for the three months to 30 September amounted to $503.3m, up 45.8% from $345.3m in the same period in 2019, and also 11.4% higher than $451.7m in Q2 of this year.
Bookings were also up 59% year-on-year from $395.0m to $628.0m, surpassing its initial forecasts by $8.0m and representing another record for the business.
Zynga put this down to strong performances from a number of key franchises, including a stronger-than-expected performances from the Words With Friends games, its social slots portfolio and CSR2 racing title.
Focusing in on divisional performance, revenue from online gaming activities in the quarter reached a record $436.0m, up 54.8% from $281.7m last year.
Advertising and other revenue was also up 5.8% year-on-year to $67.3m, as the business saw steady sequential growth in yields, primarily driven by strong demand.
Analysing product performance, CSR2 enjoyed a record Q3, with its highest ever quarterly revenue and second highest bookings total. Zynga's social slots portfolio and Words With Friends product also set new records for both revenue and bookings.
Toon Blast completed a first full quarter at Zynga, while Zynga was also able to roll out Harry Potter: Puzzles & Spells, the first match-three mobile game based on the Harry Potter series.
This came after Zynga completed its acquisition of Peak, the mobile gaming business behind the Toon Blast and Toy Blast game franchises, for $1.85bn at the start of July.
"We remain incredibly excited by the growth and innovation ahead for interactive entertainment as more people around the world come together to connect and socialise through gaming experiences," Zynga said.
"As the industry continues to expand and evolve, we are investing in new markets, categories, platforms and technologies that have the ability to increase Zynga's total addressable market and further accelerate our growth over the long term."
Looking at spending in Q3, total cost and expenses for the period amounted to $625.0m, up 49.2% from $419.0m last year. Zynga's main outgoing was revenue related costs, which jumped 76.2% to $235.9m.
Research and development costs were also up 20.7% to $165.9m, while sales and marketing expenses increased by 54.8% to $187.0m. Zynga also saw its general and administrative spending climb 34.7% to $36.1m.
The higher costs resulted in Zynga's operating loss widening to $121.6m, but the operator did note that adjusted earnings before interest, tax, depreciation and amortisation (EBITDA) was up 37.1% to $37.7m.
After accounting for $9.3m in interest expenses, loss before tax amounted to $131.1m, a significant decline on a profit of $313.8m in 2019. The prior year profits was skewed, however, by the operator selling its head office in San Francisco during the period.
After recording an $8.8m income tax benefit for the quarter, net loss came to $122.2m, compared to a $230.1m profit in 2019.
Shortly after the end of Q3, Zynga announced the completion of its acquisition a majority stake in Turkish games developer Rollic for $180.0m, building on its purchase of peak during the quarter.
"As we look ahead, we continue to see more opportunities to acquire talented teams and franchises to further expand our capabilities and accelerate our growth," Zynga said.
"To date, our acquisitions have delivered strong contributions to our live services, added multiple new Forever Franchises to our portfolio, expanded our new game pipeline and provided entry into new categories on mobile.
"Our proven integration model enables teams to maintain their unique development cultures while leveraging Zynga's highly scalable studio operations and publishing platform so we can collectively grow faster together."
Looking at Zynga's year-to-date performance, revenue in the nine months to the end of September, total revenue stood at $1.36bn, up from 48.1% on the same point last year. Online game revenue was up 61.8% to $1.17bn, but advertising and other revenue was slightly down to $190.2m.
Total costs and expenses were 42.5% higher at $1.70bn, which left an operating loss of $342.6m, compared to $276.5m in 2019. After including its interest costs, this left a loss before tax of $358.5m, down from a $42.2m profit last year – primarily due to the San Francisco building sale.
Zynga paid $17.9m in taxes during the nine-month period, leaving it with a net loss of $376.4m, compared to a net profit of $45.4m last year.
However, despite the loss, Zynga again increased its revenue expectations for the full-year, with this now set to reach $1.93bn, some $129.0m ahead of its previous forecast. This is due to the acquisition of its stake in Rollic, with this set to have a positive impact on the business in Q4.
"Our raised guidance has us on track to deliver Zynga's highest ever annual revenue and bookings, in addition to being one of the fastest growing public gaming companies this year," Zynga said.