Japan casino picture slowly coming into focus
| By Muhammad Cohen
|

Reading Time:

7

minutes
Knowledgeable sources see a decision this year, maybe this month, on integrated resort applications from Osaka and Nagasaki, Muhammad Cohen reports.
Japan will make a decision on applications for integrated resorts from Osaka and Nagasaki in the coming months, perhaps as soon as this month. Then authorities will decide the fate of one or more unissued IR licences, with the distinct possibility of a supplementary round of applications that could include prime sites Tokyo and Hokkaido.
That's the consensus view from a range of knowledgeable sources, some requesting anonymity, who shared insights with iGaming Business during the first two months of 2023. Of course, similar sentiments about a decision by year's end on the two IR applications abounded in 2022.
Japan has been toying with casino legalisation for decades. Current effort began under then-prime minister Shinzo Abe in 2013, with the last piece of enabling legislation passed in 2018, leading to Osaka and Nagasaki submitting bids last April.
Over the past 10 months, there's been no word on either bid's status from the Ministry of Land, Infrastructure, Transport and Tourism (MLIT). Macau and even fastidious Singapore took less than 10 weeks to award their groundbreaking casino licences, but they're not Japan.
"In general, you have to understand that legal procedures and legal requirements relating to Japan's IR are totally different from what you can see in other countries," National Council on Gaming Legislation president Toru Mihara says. "You cannot judge the delay by just comparing with other countries' experiences.
"One of many reasons for the current delay is due to structural complexity embedded in the legal structure itself. This structure inherently takes time as nobody controls the entire process."
The process is divided between local government picking candidates, MLIT evaluating local bids and the Japan Casino Regulatory Commission judging suitability for casino licences.
"Just as any new industry or technology has experienced, Japan loves to test," says Chris Wieners, Hogo Digital managing partner, who is based in Japan. "Test, test, test again, and then, maybe, get to the pre-trial phase.
"Regarding gaming, Japan has and will continue to tiptoe through the process, in my opinion."
He expects concrete movement in the second half of this year.
Amusement Press Japan editor Tsuyoshi Tanaka says: "The fiscal year of the Japanese government runs until the end of March, so I expect MLIT to make an announcement sometime in March."
Rumour mill
During a Diet session in late November last year, Nobuyuki Baba, leader of the Nippon Ishin no Kai (Japan Restoration Party) and Diet member from Osaka, pressed MLIT minister Tetsuo Saito for approval of Osaka's IR bid before the end of 2022.
Since then, there have been a run of rumours about imminent IR decisions, starting with a licence for Osaka before the start of the current Diet session on 23 January.
When a deadline passes, there's a new rumour, with an explanation for the delay and a new approval date.
Looking at Japan's political calendar, while the end of the fiscal year could trigger a decision, local elections are due on 9 April with second round voting on 23 April. Then, prime minister Fumio Kishida will host the G7 summit in his hometown Hiroshima on 19-21 May.
"We don't know, but apparently the political [inner] circle doesn't want any issues which may provoke emotion by the people against the current government or current policies," Mihara, an IR adviser to Abe's government, says. "Good examples are Yokohama and Wakayama, where IRs became a simple political weapon to attack the ruling political parties."
IR efforts in both areas were quashed before their applications to the central government, with local leadership that supported IRs no longer in charge.
Along with other sources, Mihara emphasises that the government is obliged to execute the IR law.
"No one can stop the IR implementation process, even if the prime minister wants that," he says. "You would need a new law to abandon IRs, which is unlikely to occur." However, there's also no time limit for executing the law.
Mihara observes that during the Abe administration, the prime minister's office, cabinet office and ruling parties were united in promoting IRs.
"But not now," he says. "Kishida may likely just leave behind those policies and implementation measures which will not make any positive push to his popularity, which is totally understandable.
"Who cares if additional delay elements exist? If the investors don't like it, they can always leave. This kind of unfriendly attitude toward the market existed and exists in Nagata-cho and Kasumigaseki [the Tokyo districts hosting Japan's elected national government and central bureaucracy, respectively]."
On shaky ground
The two jurisdictions competing for the authorised three IR licences, Osaka and Nagasaki, each face issues regarding their applications. Osaka's chosen IR site, man-made Yumeshima island, must address soil liquefaction and contamination. Osaka's government has pledged ¥79bn (£485.2m/€545.3m/$574.8m) to mitigate soil issues at the IR site, but that may not resolve matters.
US-based global hotel and casino operator MGM Resorts International and Japanese financial services conglomerate Orix estimate their Yumeshima IR will cost about $8.5bn (£7.2bn/€8.1bn) and open in 2029.
MGM declined to discuss the project with iGaming Business.
Sources believe soil issues figure in the licensing delay, injecting an element of uncertainty into a project that, if approved, Japan really can't afford to have fail.
There's also the belief that construction for World Expo 2025 and the Expo itself could delay the start of IR work. Amusement Japan's Tanaka believes the delay has a silver lining, given the 10-year tenure for the IR licence.
"If the plan is approved now, 70% to 80% of its term will be spent on construction work," Tanaka says. "The best-case scenario for MGM and Orix would be: they get official provisional approval from the government immediately. Then they get official approval as soon as the Osaka Expo is over."
"I suspect the licensing delay has a lot to do with the relationship between the ruling Liberal Democratic Party and the Osaka-based Japan Restoration Party," says Michael Zhu, partner at The Innovation Group – a faction backing the project that broke away from LDP.
However, no one should doubt the commitment of Osaka's ruling party and its supporters to the IR.
"They believe that having an IR puts them on equal footing for international business and international tourism travel with Tokyo. So they believe it to be a game changer," Hard Rock Japan president Ado Machida – currently an interested observer in the IR sweepstake – says.
Rising from the dead?
Nagasaki's $3bn IR proposal, headed by Casinos Austria International, faces questions about its leadership – Casinos Austria has never built an integrated resort or operated in Asia – ownership, financing and size.
"Although the Nagasaki market may not have as much potential as Tokyo or Osaka, I believe it would still warrant a larger scale IR than what has been proposed," Zhu says.
Some observers declared the Nagasaki bid dead on arrival. Others see unresolved issues as opportunities, given the IR consortium model and reported behind the scenes efforts to shore up the proposal.
"This could be an opportunity," Wieners says. "There seem to be considerable unknowns at this time – it is to be seen how that will play out and what, if any, opportunities could exist for others to get involved in IR development in that region."
"There is still a great deal of work to be undertaken in Japan related to the IRs but Spectrum believes the two pending IR projects are likely to proceed," Fredric Gushin, Spectrum Gaming managing director, says. "It is certainly possible that the opening dates [2027 for Nagasaki, 2029 for Osaka] will need to be readjusted if governmental actions and approvals are materially delayed."
Sources believe it's also possible for MLIT to approve one or none of the proposals, with or without outright rejection of unapproved bids. Any decision on the current proposals opens the multibillion dollar question: what happens to the remaining IR licence(s)? The IR law only stipulates that the government must wait seven years after granting the first tranche of up to three licences before issuing more.
"The Japanese government invested human resources into MLIT and the Japan Casino Regulatory Commission on the premise of approving three IRs," Tanaka, a noted researcher on Japan's current gaming industries, says. "I wouldn't be surprised if MLIT announced that they would be accepting additional candidates."
Insiders say that the national government wants to see enthusiasm from localities before it commits to another round of bidding after having only two bidders for three licences. On the other hand, localities want to see commitment from the national government before launching an IR process costly in terms of funding and political capital.
"I want to, but not yet"
Japan's IR potential initially attracted a who's-who of gaming, including Las Vegas Sands, Wynn Resorts, Caesars, Native American operators Hard Rock, Mohegan Gaming and Foxwoods, Rush Street, Genting Group, Macau's Galaxy Entertainment and Melco Resorts plus Japanese gaming machine powerhouse Sega Sammy, a partner in Korea's Paradise City IR.
Now, operators likely want assurances after seeing Hokkaido, Yokohama and Wakayama drop their bids, the latter two at advanced stages, following political shifts.
Many local leaders have become adept at declaring their interest in an IR, while demurring on when that interest might blossom into something more tangible. Anyone who's dated knows the scenario.
Still, it's possible that Hokkaido could join a supplemental round. Governor Naomichi Suzuki deferred in the first round, citing the need for an environmental impact study before an IR bid. That study has reportedly now been completed.
Supporters says Hokkaido needs an IR to extend its appeal beyond ski holidays and unlock the vast northern island's year-round tourism potential. Before Hokkaido pulled out, at least four operators expressed concrete interest.
Tokyo passed on an IR bid, with governor Yuriko Koike citing commitments to the 2019 Rugby World Cup and the 2020 Summer Olympic Games, held in 2021. With those events long past, and neighbouring Yokohama out of the running, Tokyo may enter a supplemental round.
Late LVS founder Sheldon Adelson long sought an IR in Tokyo, although it hardly takes a visionary to see the potential of Japan's business, political, cultural and population centre, with the Kanto region's 42 million people accounting for one-third of Japan's total.
iGB contacted several IR previous aspirants about their possible interest in a new round of bidding. Only one responded on the record.
Hard Rock ready
"We are still committed to Japan," Hard Rock Japan's Machida says. "We have kept an office in Tokyo and in Hokkaido throughout Covid-19, even when our competitors bolted.
"We believe Japan has the ability to become the crown jewel of Asia as it relates to a world-class premier destination resort, and we would like to bring that to Japan.
"The [government's] vision of bringing in 60 million visitors by 2030 is an admirable one and, even with Covid, an achievable one. But you need to have a facility where people can go, you need to have attractions where people want to go, [and] you need to have a world-class premier destination resort. And I hate to say it, but Japan doesn't have one.
"We certainly have what I think would be a model integrated resort down in Hollywood, Florida, which is right outside of Miami and next to Fort Lauderdale, with our signature guitar hotel."
Machida, who joined Hard Rock in 2018, adds that since late 2019, when target destination Hokkaido decided not to participate in IR bidding, Hard Rock has acquired Mirage on the Las Vegas Strip and opened a Hard Rock Hotel in Manhattan.
Starting in 1983 with Hard Rock Cafe in Tokyo's Roppongi district. "We believe we've been able to successfully integrate the Hard Rock brand to something that's also uniquely Japanese. And that's what we'd bring to the Hard Rock integrated resort in Japan: the ability to make it a world class premier destination, period. And that's what we believe is necessary for Japan's economic and tourism future," Machida says.
"We've been here 40 years, and we're committed to bringing a premier destination resort to Japan."
If Hokkaido and/or Tokyo enter a supplemental round, Hard Rock likely won't be the only IR bidder. Anyone in the hunt should prepare for a long trek or, as Hard Rock might put it, Pink Floyd's Shine On You Crazy Diamond at more than 25 minutes, not the Beach Boys' Little Deuce Coupe at under two.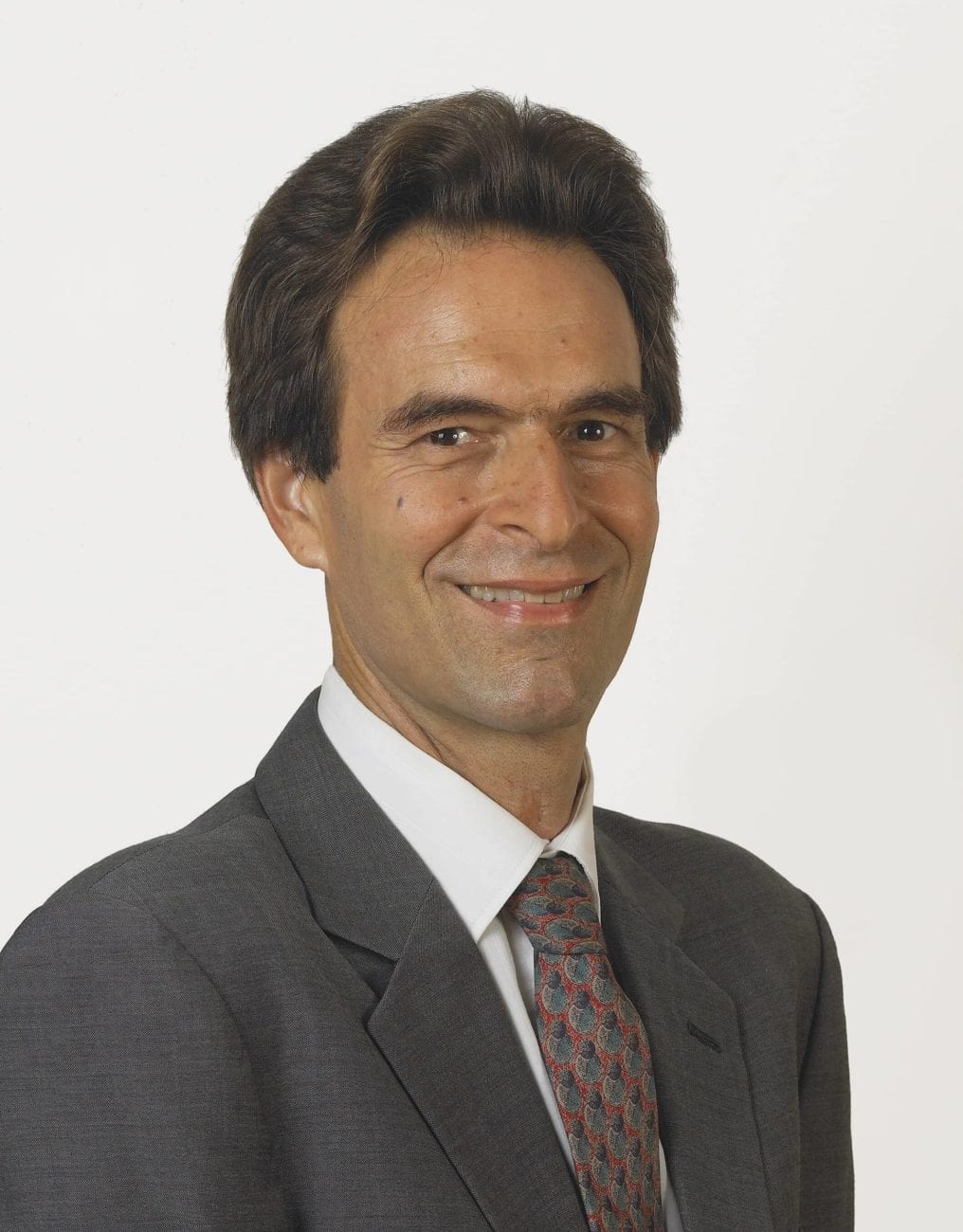 Former US diplomat and current iGB Asia editor at large Muhammad Cohen has covered the casino business in Asia since 2006, most recently for Forbes, and wrote Hong Kong On Air, a novel set during the 1997 handover about TV news, love, betrayal, high finance and cheap lingerie.