Research insights from TrueLayer: the impact of slow signup processes
| By iGB Editorial Team
|

Reading Time:

4

minutes
When players sign up to a betting site, one of the biggest challenges they face is a lengthy signup process. That's bad news for operators: slow onboarding can lead to poor adoption rates and even lost revenue.
So how can igaming companies offer a faster, smoother signup process? A new report from global open banking platform TrueLayer, in partnership with YouGov, shows operators the key to optimising their onboarding flows and gives them practical tips to reduce churn and increase customer adoption.
To find out more, we spoke to TrueLayer product lead Andre Reina about players' need for speed during signup and the role open banking can play in providing it.
The slow signup problem
Onboarding processes can put operators in a bind. According to TrueLayer's report, most customers (75%) will only spend a maximum of 10 minutes creating an account before they give up. And for igaming operators, the news is even worse: 58% of players call it a day after just five minutes.
But Reina notes that tight compliance demands mean operators require more information from users when they sign up to a platform, slowing down the onboarding process.
"Typically, igaming companies are heavily regulated by the UK Government Commission," he says. "They also have to think about anti-money laundering, so they have strict KYC and compliance requirements.
"These companies have to collect and verify a lot of information about their new and existing customers. The big corporations also work in a variety of different countries, which have additional regulatory requirements."
Together, these factors lead to long signup forms that require extensive manual data entry. The result: a slow, error-prone player experience that leads to greater churn. TrueLayer's report shows that nearly four in 10 (39%) igaming customers in the UK have dropped out of creating an account.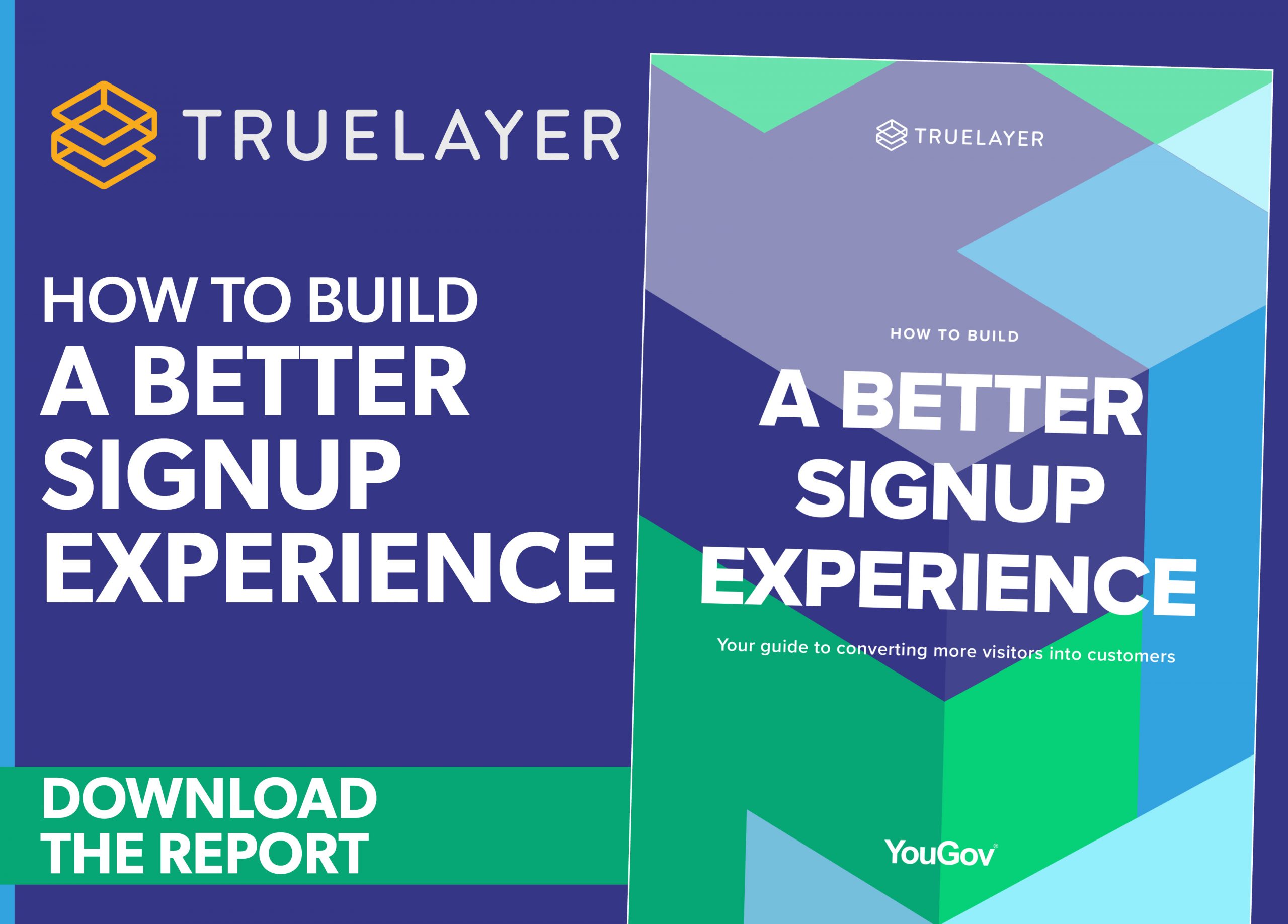 Identity verification and payment are statistically the most uncertain legs of the signup process. Players still expect a fast experience: nearly six in 10 (57%) will only wait up to 30 minutes for a verification check. Yet Reina observes that these stages offer the most friction and potential for user error and fraud.
"When you sign up to a service, you're typically asked for your name, address and date of birth, and then on the payment side you have to get your debit card and manually type in your details," he says. "You may well get something wrong and have to start again.
"There are also some operators that ask for ID documents or proof of address. It's very clunky because you have to get your wallet, possibly use a camera to take a picture of your ID and find all details of your address."
As Reina notes, balancing these concerns can be a tricky task for operators of all sizes. But big or small, the results are the same.
"The outcome of this is poor conversion and wasted marketing budgets," says Reina. "When the user is getting to the website, they just don't convert because of the clunky signup processes."
In order to attract and retain customers, operators must make their signup experience as smooth as possible without compromising on compliance or security. This is where open banking can offer significant benefits.
Optimise signups with open banking technology
For igaming companies, customer expectations are clear: the account creation process shouldn't take more than five minutes, and players should be verified within 30 minutes.
Operators can achieve these milestones through data-rich open banking technology. By combining account creation and payment processes, products like TrueLayer's Signup+ can source data from a player's bank account, allowing igaming companies to perform faster verification checks and streamlining the account creation process.
"We recommend an approach where visitors sign up and deposit up to a certain amount, then get that bank-sourced data before triggering enhanced due diligence checks," says Reina. "This can attract new users by minimising the number of steps and verifications they need. As they increase their deposits the operators can ask for more information and more diligent checks."
Sparing customers from entering their information is also key to a successful signup flow. For one thing, it helps reduce churn: a quarter of igaming players surveyed listed excessive manual data entry as a reason they've left the account creation process. On top of the player experience issues, filling out forms manually can create a higher risk of fraud and offer abuse, since users become more susceptible to bad actors creating multiple accounts.
Open banking technology mitigates these issues. Take Signup+: using information directly from the player's bank account, it automatically fills in the necessary information without need for intervention from the player. The result is a smoother process that prevents churn and fraud throughout the customer's lifecycle.
Solving the signup problem
Providing a frictionless signup experience is crucial for igaming companies of all sizes. If there's too much friction during the account creation and verification steps, customers will get frustrated and abandon the process. Open banking allows operators to gather the information they need to successfully onboard users quickly and safely.
And that's not all. With open banking, operators can access features that boost acquisition and prolong the customer lifecycle, from enhanced security measures to instant withdrawals. Download the new report from TrueLayer and YouGov to learn more about how you can optimise your signup process. And watch TrueLayer's webinar to see how open banking and biometrics can boost signup conversion rates.