Teleperformance on why it's time to go all in on customer experience
| By Robin Harrison
|

Reading Time:

6

minutes
Building an omnichannel strategy is a complex process that requires careful planning to create a unified customer experience across all channels. Succeed and operators see player values soar, as Teleperformance's global vice president of igaming & betting Nikos Sardellis explains.
Players expect a fast, efficient and personalised experience across every channel, and that demand continues to grow. In 2022 the number of consumers interacting with brands across three or more channels was up 17% from 2019 levels, Teleperformance's Global Insights Survey reveals.
That ability to engage aids retention; 37% of respondents were more likely to stay or make further purchases from brands that meet their preferences.
After all, an omnichannel customer experience means more opportunities for engagement across multiple channels. A consumer could place a bet on their phone, then travel to a casino to have a meal, play slots and accumulate loyalty points from each activity. The operator becomes the centre of an entertainment ecosystem, building a clear view of the customer's actions, preferences and pain points.
This has a huge impact on player lifetime values. A 2022 note from investment bank Canaccord Genuity suggests customers that visit properties and play online are worth five times more than an in-person player.
For the gaming sector, the billion-dollar question is how to connect each touchpoint into a seamless player experience. A carefully curated strategy can guide a player through the customer journey, using touchpoints and interactions across multiple channels, supported by industry-standard elements such as loyalty programmes and reward schemes.
"This is a challenging transformation of customer experience operations, but the undeniable benefits of this shift include deeper customer insights, increased player loyalty, higher efficiency and ultimately unlock new revenue opportunities," explains Teleperformance's global vice president of igaming & betting , Nikos Sardellis.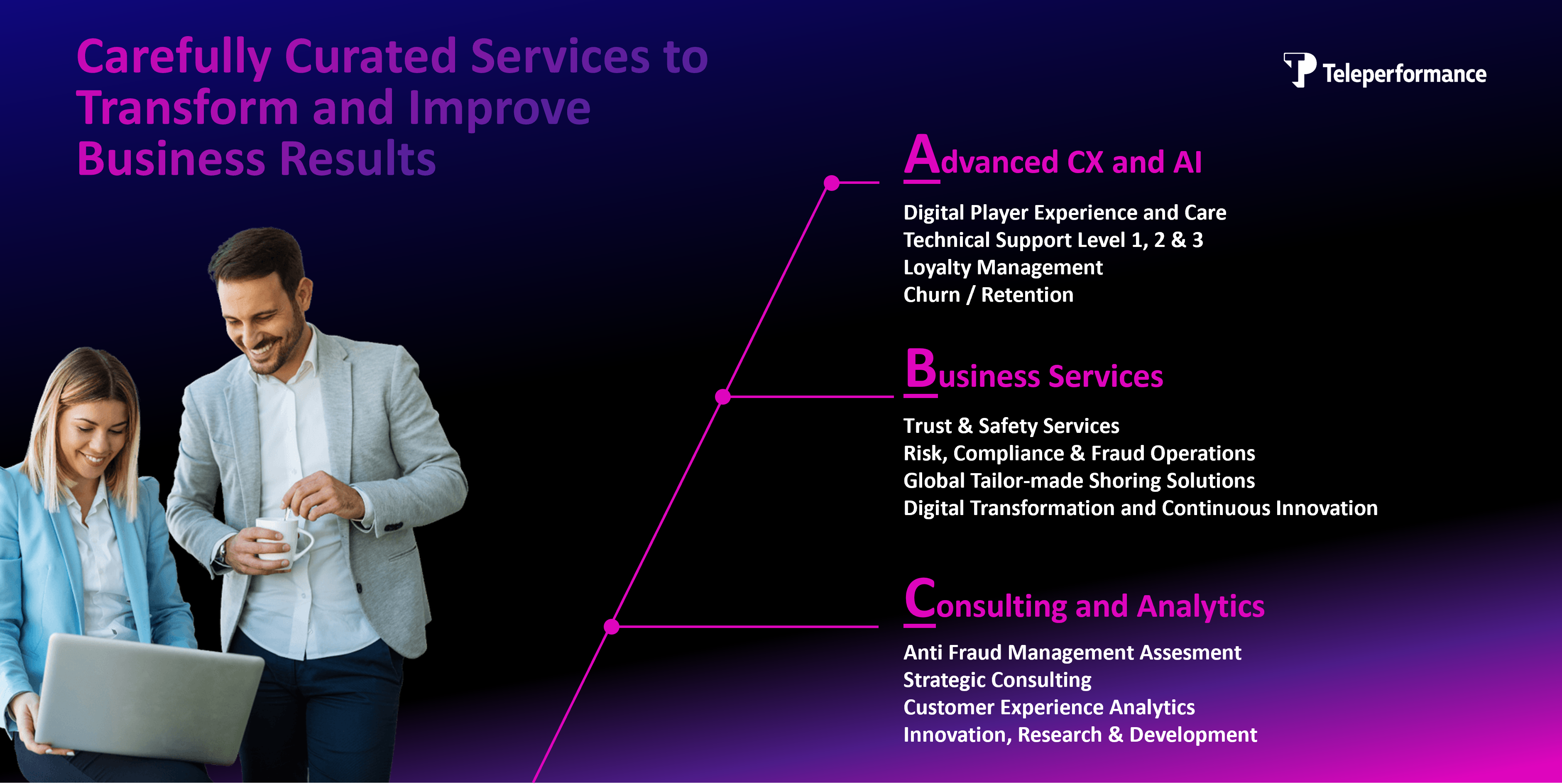 The omnichannel opportunity in gaming
Offering a range of different touchpoints across multiple channels is not enough, Nikos explains. A fully integrated approach is the secret sauce to create a unified brand experience for customers.
"It provides a consistent message, branding and user experience across all these channels, ensuring that customers can effortlessly interact with the brand regardless of the platform they choose."
Expansion opportunities in gaming are increasingly omnichannel. Take the emerging Central and Eastern Europe region. Local brands evolved from retail operations to market-leading omnichannel businesses. They often have such a strong foothold it's cheaper for multinationals to buy their way in than invest in growing their presence organically.
Omnichannel in gaming is not a new phenomenon. The Coral Connect card launched in 2014, creating the first single customer wallet across all channels. Ten years later operators need an edge to provide something that creates a unified player experience. That's where Teleperformance comes in.
With experience spanning a host of sectors such as telecommunications, technology and travel, it can apply successful learnings from leading clients to the industry context.
Levelling up: How customer experience underpins omnichannel
"For us it is not only the channels of contact, but several factors influencing the right omnichannel strategy," Nikos explains.
Building an omnichannel strategy is a complicated undertaking. It requires what are essentially two disparate businesses – one technology-driven, one hospitality-led – to seamlessly interact.
The level of digital transformation is a cultural change as much as a systems-based shift.
Throw in the regulatory nuances of gambling and a patchwork of local regulatory models and the picture becomes more complex. How and where an operator can engage with a consumer change from market to market. Activity, especially around sports betting, spikes and drops and price changes may result in bet rejections, prompting customer complaints.
If creating an omnichannel customer experience is complex in general, it's doubly so for gambling.
Teleperformance sees several factors as particularly influential in devising an omnichannel strategy. Having a cohesive development strategy underpins the entire process, Nikos Sardellis says.
Building out the operational structure to underpin the development follows. Integrated, trained teams working across channels with clearly defined responsibilities helps optimise costs and hit targets.
Connected datastreams ensure online and in-person channels work in tandem, managing volumes of interactions internally, as well as providing the insights to offer the best possible journey for players.
"By leveraging customer data and advanced analytics, our clients can gain valuable insights into customer behaviour and preferences, allowing them to deliver personalised experiences at every touchpoint."
By putting these elements at the centre of an omnichannel development plan, Teleperformance aims to help clients avoid the hurdles that could hobble an operator's plans.
What could hinder your strategy?
There's a host of barriers operators face in delivering real omnichannel experiences to their customers, Nikos Sardellis warns. "Legacy systems, organisational silos with varying capabilities and different development environments, often result in disjointed processes," he says.
"[Then there are] data silos, worsened by a lack of shared metrics across departments or lines of business."
If the operator's systems and processes are disjointed, the customer experience is hardly going to feel unified and seamless.
Centralised but localised
The risk of a disjointed experience grows in an increasingly global, multilingual industry. "As many markets open operators enter uncharted territory," Nikos says. "To build lasting relationships with new customers exploring the igaming world, it's important to stay connected, communicate effectively and at the same time keep the brand identity, tone of voice and experience consistent.
"Doing so through a decentralised customer service operations is extra challenging."
It's why Teleperformance offers services in more than 300 languages. European partners could launch in Brazil while maintaining service standards from a centralised centre of excellence customer support hub, for example.
Nikos Sardellis adds Teleperformance is invested in this process: "We aim to ensure that the operational key performance indicators (KPIs) and service level agreements (SLAs) are directly linked to the brand's commercial targets and growth."
The metrics of success
From this solid foundation Teleperformance tracks and improves the customer journey at every touchpoint.
Essentially, its success is inextricably linked to its clients' performance. Whether that's tracking customer satisfaction scores or looking at engagement across multiple channels, Teleperformance uses interaction analytics to gain an in-depth understanding of clients' needs.
And if omnichannel customers are genuinely worth five times more than a single-channel player, it wants to be able to prove it. Monitoring customer retention rates, tracking repeat purchases, churn rates and loyalty programme members provides a strong indicator of a well-executed omnichannel strategy. "High retention and loyalty indicate the success of the strategy in fostering customer satisfaction and long-term engagement," Nikos Sardellis points out.
This extends into the sales process. The ultimate goal is to grow revenue and Teleperformance will build out end-to-end processes, ensuring its solutions ultimately boost an operator's top-line growth.
The partnership works its way down the balance sheet, ultimately measuring operational efficiency and just how cost-effective the omnichannel strategy is for the client.
After all, it's all about the ROI: "We strongly believe and support measuring return on investment as a KPI, when establishing an omnichannel CX strategy," Nikos Sardellis adds. "Smart `CX management strategy [cuts] costs and generates revenue for your company."
Future proofing the omnichannel experience
Protecting that revenue goes beyond maintaining the level of service. Players are connected across different platforms, sources and devices. There's more touchpoints than ever, and this creates new risks.
Fraudsters are increasingly sophisticated, raising the threat of identity theft, phishing, money laundering and other scams. If an operator is to entrust customer data to a partner, it has to be certain it'll be kept secure.
"We constantly adapt to technology, monitor risks and threats, comply with international data privacy regulations, and seek new ways to protect company and customer data," Nikos Sardellis says. "We have a pool of internal policies and risk assessment algorithms using a range of tactics and tools including geolocation, social networking, credit card pattern tracking, IP addresses and email intelligence."
"We use everything from machine learning up to the most advanced artificial intelligence tools to analyse, rate and detect threats simultaneously and in real time." In the most urgent scenarios, it will take urgent steps. "Cases rated as critical are escalated to take appropriate action, and even redirected to law enforcement if applicable."
This goes beyond security. Omnichannel means every channel – and new touchpoints are emerging each year. For Nikos Sardellis, this opens up new ways to enhance the customer experience, as users gravitate to more immersive and connected experiences.
"There's very high potential for the metaverse to reshape how customers and brands engage, says, by way of an example.
As he says, there's no value in standing still: "The significant investments needed to provide a high-quality CX, amplify the gap between what customers need and what customer experience teams can offer. Our goal is to always meet customer needs at the right time, at the channel they prefer."
Building an omnichannel offering could be a daunting challenge, but with a clear and unambiguous goal, and a partner well-versed in piecing together multiple touchpoints into a coherent whole, the rewards could be transformational.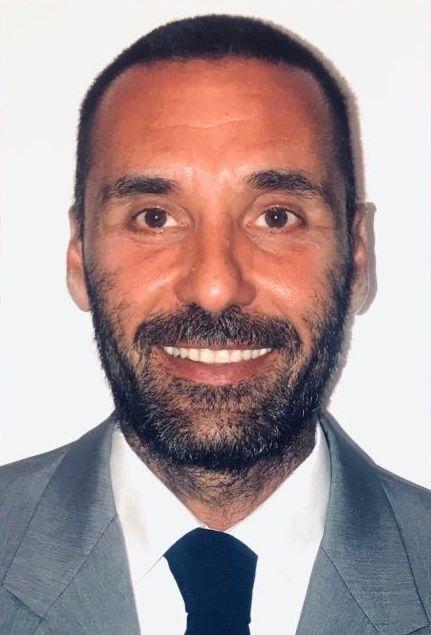 Nikos Sardellis is the Global Vice President of Gambling at Teleperformance. He is responsible for establishing and growing strategic partnerships across regions. With over 20 years of experience in the gambling and energy industries, Nikos, before Teleperformance, held regional transformation business development roles at Allwyn/OPAP, HP and BP. He holds an MBA degree from Cardiff Business School, UK.