Certifications in new markets
| By Josephine Watson
In light of the recent news of their certification in the UK and Sweden, we spoke to Pragmatic Solutions to discuss the importance of these markets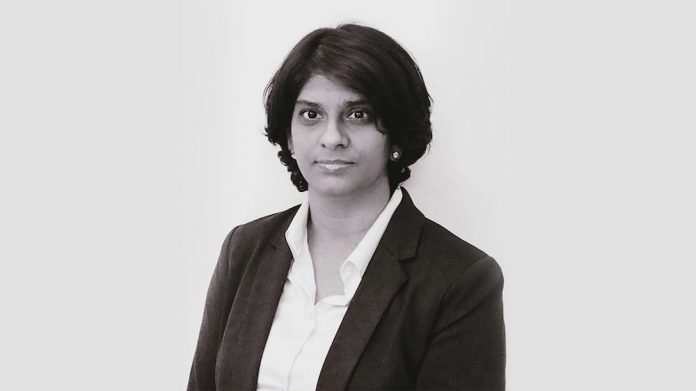 Valli Fragoso has 14 years of experience in the gaming industry, working at all levels and paving her way to leadership roles in the last few years. Valli worked as head of games at Bet365 prior to starting her latest role as chief product officer with Pragmatic Solutions.
Whether it's a new market or an established one, expanding into new territories is an exciting development for operators and suppliers alike.
For Pragmatic Solutions, this month has seen them operating their platform in the UK – a strategic step that Valli Fragoso, chief product officer at Pragmatic Solutions, sees as bursting with opportunity.
She says: "If you look at platforms or any other products similar to platforms, there's always fierce competition. Everybody wants to get there first and make a good impression. In these cases, companies should be able to quickly make decisions and be agile in terms of how they adapt to the regulatory and technical requirements."
When it comes to platform provision, Fragoso says, this agility is even more relevant. For example, if the platform an operator is using is expansive and changing one part impacts all of the other brands labels, it will be a much more challenging project.
However, she adds: "If the platform is similar to ours, where we have a modular approach, each piece can be individually developed on its own. In those cases you can enter the market much quicker than everybody else. I think it's very important to be able to be quick, have a strategic drive and make any technical or regulatory changes much faster."
"Everybody has to monitor ongoing regulatory changes and prepare themselves, anticipating something changing rather than waiting for it."
Expanding services
The significance of Pragmatic Solutions' operating with clients licensed in the UK, Fragoso says, is quite large: "As the years have gone by, and especially in the last three years, the percentage of mobile internet users has increased from about 48% to 63%. and the UK is in the top 20 countries in this respect."
Fragoso continues, saying that long-standing companies extant in these markets are very common, but with that longevity comes significant challenge when adapting to new regulatory environments and new technological developments.
"Take, for example, William Hill or Ladbrokes – all of these companies have been around for a long time, but started at a stage where there was probably one brand promoting a lot of their games. What happened at that time was that companies built up where desktop was the main device where a user would play."
"These older operators are the ones we usually target, as they are planning to migrate from desktop to mobile or they're just coming into a market and don't know where to start."
This challenge highlights the importance of having a platform that is modular and agile, says Fragoso, enabling operators to tailor the service to their needs.
She notes: "That's what drives us into these markets: there is a lot of potential from both old and new companies, everyone wants to be there in the biggest markets."
Pragmatic Solutions' expansion does not stop there, says Fragoso. The platform is currently in the process of finishing certification proceedings in Denmark, and are awaiting an announcement for their Maltese licence, too.
"We also plan to go into Italy and Spain in the very near future. By the end of Q4 we plan to have the remaining markets certified and ready."
"Our platform is mostly driven by our clients – if they ask for additional features for some reason, we actually enable these. Our internal roadmap will be focussed on extending into new markets and getting additional clients."
Sustainable scalability
Fragoso says there are several key capabilities a platform needs to have to support modern igaming the world-over, including scalability, configurability and agility. These pillars form the foundations of Pragmatic Solutions' platform, she adds.
"We are able to scale based on the number of customers each supplier gets, and are also able to use one single wallet across verticals. Additionally, we have CRM features, which are quite popular in the market these days – allowing us to support operators running tournaments, leaderboards, scratchcards, etc."
The most important thing, she adds, is that they have the ability to connect the platform to the front-end through APIs.
"If someone has to go in and manually configure something every single day, it's not as productive as when you can trigger something using an API. We have about 250+ APIs which an operator can integrate."
Looking forward, Fragoso says there is a lot to come for the platform: "We are waiting for a lot of confirmation from our side with regards to development. We are also automating all of our testing processes as much as we can, as well as a few other features in the back office."