Clarity through strategy
| By Josephine Watson
Kevin Kilminster and Roni Stern speak with iGB on the market developments propelling the importance of live products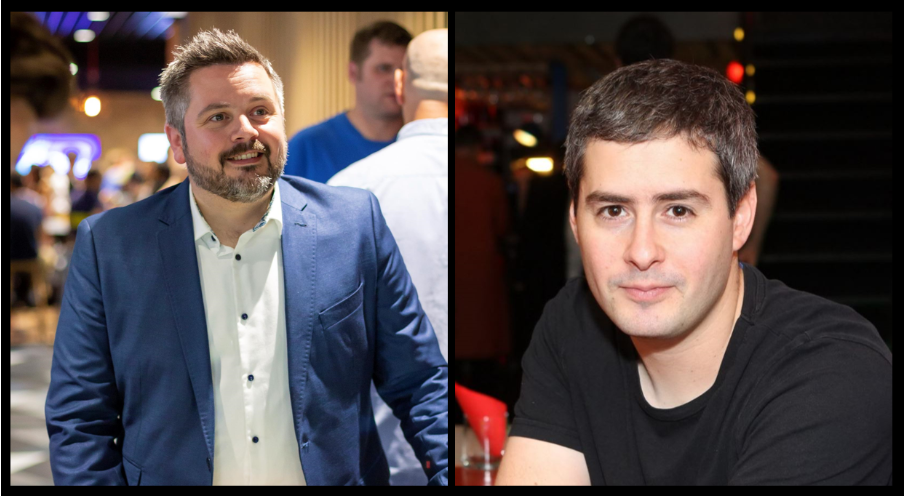 With over 15 years of experience in the gambling industry, Kevin Kilminster has held a variety of key roles at all levels in the casino area, from land-based casino floor roles to VIP management, before transitioning to senior level B2B and B2C positions. Following a four-year stint with William Hill, including a year as Head of Live Casino and Vegas, he joined Playtech in 2015 in his current role as Head of Live Casino Innovation, overseeing the customer relations division which deals with the strategic growth of Playtech's clientele through product innovation, data led insight and business development.
With over 10 years of experience in product management, 8 of which are within the online gambling industry, Roni Stern is responsible for leading and managing Playtech's Live product portfolio. Roni's role at Playtech encompasses the full lifecycle of product and feature generation, from inception to delivery, ensuring the end product is a result of the correct research and requirements.
In the current landscape for igaming operators, live products are increasingly becoming an integral part of an operators portfolio and long-term strategy.
This is the view of both Kevin Kilminster, head of live casino innovation at Playtech, and Roni Stern, live product lead at Playtech.
In an iGB interview, we asked the pair what role live products play for operators now and in future, and what changes are driving innovation in the vertical.
With the changing nature and growth of social channels, media content and entertainment platforms, customers now have an increased appetite for varied and differentiated entertainment, says Kilminster, adding that these lofty expectations are no lower when it comes to live products.
"The progression of live games has played its part, and the types of games being delivered is attracting new audiences, making the content even more diverse than ever before. Content personalisation for the customer is everything, and now live casinos are much more than just table games – they are live experiences."
Stern adds to this, saying: "The increase in products which offer dual experiences such as our Live Football Roulette or casino focused such as Live Slots or Age of the Gods Bonus Roulette has also aided this need as customers playing on other verticals are finding games which now appeal to their core interests."
Differentiation and variation in live products
So, how creative can you be with a vertical such as live casino, and what role does differentiation and variation play in attracting and retaining customers?
Kilminster says adaptability has long been a strength of the vertical: "Live casino continues to develop and adjust to what the users are looking for in terms of entertainment, and there is no sign this pace of change is slowing down.
"Introducing more key elements from other verticals such as casino, sports and now bingo and lottery will help further diversify the content making the reach in appeal even greater."
He continues, explaining that this direction has been a key focus for Playtech since 2017, when the company launched Age of the Gods Roulette. Fast-forwarding to now in 2020, this title is undergoing a new upgrade aiming to elevate the player experience and bring more of the casino style to the product than ever before.
"Our live slots product was specifically built with this vision, and, for the first time, gives the ability for players to spin together, and really has a community entertainment direction. This new to market product has grown exponentially in popularity, leading to the release of the second title in the series this month – Age of the Gods – God of Storms.
"Evident in 2018 and 2019 but more so now in 2020 we have already delivered multiple new products for key partners, whether it be Spin & Win Roulette with the Flutter group, which takes the key focus of our leading Quantum one step further in terms of player engagement, or delivering more scalable blackjack variants using new mechanics such as Majority Rules Speed Blackjack for GVC or Cash Back Blackjack for Stoiximan.
"These scalable games are key in Playtech Live strategy to help our partners encourage growth through innovative solutions which are also cost effective at the same time."
Keeping it fresh for the future
Stern says that, for many years, live casino has been the leading vertical in terms of product development: "This mainly lies in the technology improvements and how you apply this to deliver new style games and experiences."
By continuing to recognise how users see engagement and making sure the experience they receive is in line with other areas of how they fill their time, Stern sees a bright future for live casino: "What we deliver is just as important as how they use it, and unlike a few years ago you will see UX and feature improvements becoming much more frequent as our general technology understanding and how we use them grows."
While Stern sees core products continuing to be a staple of all live casino businesses, he adds that "new millennial style games which take elements from other verticals will become just as important as the core."
Giving light on Playtech's strategy with live products, Kilminster says that 2020 will see the company continue to focus around those millennial games, with God of Storms Live Slots being the first, followed quickly by the new Age of the Gods Bonus Roulette and then soon the headline Deal or No Deal Live game
"Our Deal or No Deal Live game focuses around a Bingo style experience, which was a natural step for a business such as Playtech with its vast knowledge in that field. This product will bring something new for customers to enjoy and be entertained by."
Additionally, he says, community focus and scalable variants will become of equal import, with Kilminster feeling that Playtech is already producing more scalable blackjacks than its competitors.
He concludes with a vision of a bright future for live products: "Live is for many the central hub of gaming, and I believe we will see more cross vertical products – either by mechanic or logic, or by offering a solution which offers both such as sports or casino."