AstroPay joins the instant payments market in Brazil through Pix
|
Brazilian users now able to pay through Pix, a real revolution in the instant payments market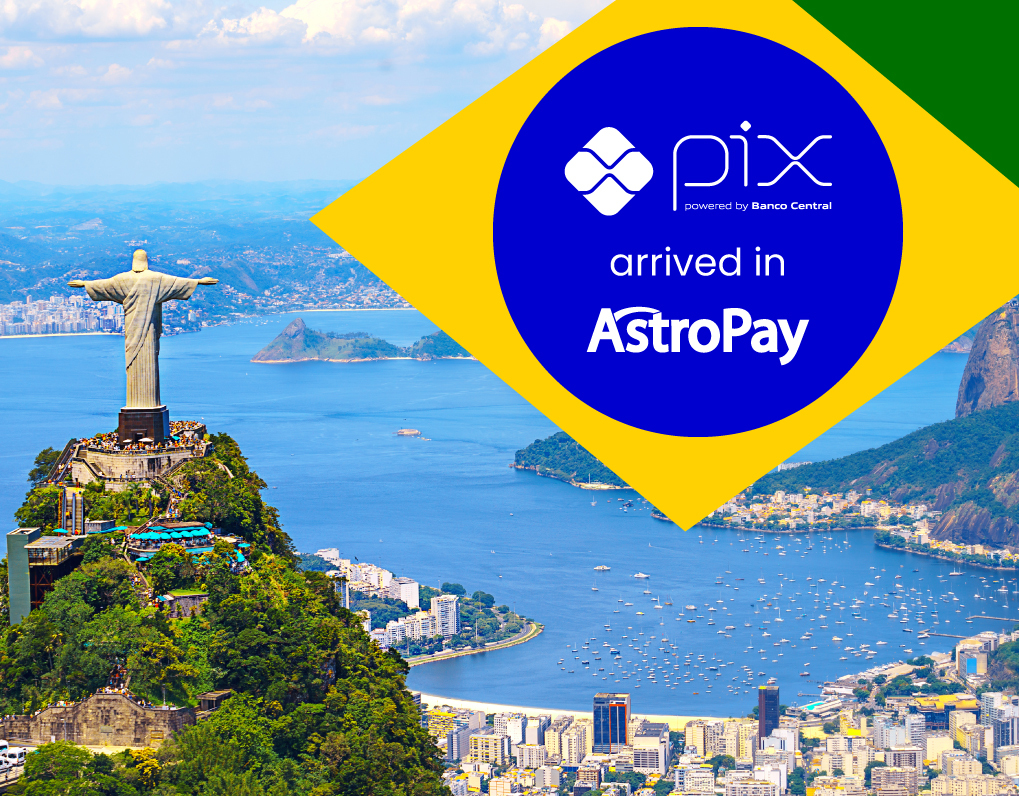 AstroPay, a pioneer in payment solutions for consumers who want to make online purchases on international sites, has introduced Pix, a new payment method that is revolutionising the Brazilian market.
The country's central bank project provides the opportunity to make ultra-quick payments 24 hours a day, 7 days a week, through mobile apps, internet banking and ATMs. As the Central Bank of Brazil makes clear, Pix has arrived to leverage competitiveness and market efficiency, lower costs of transactions, increase security and improve customer experience as well as promoting financial inclusion. Pix is expected to accelerate online transactions for users as well as for e-commerce companies, significantly reducing the waiting time for order confirmations and delivery.
"Over the years, AstroPay has provided the most recognised local payment methods available in each country where it operates, and this could not be the exception. We foresee a growth in the usage of digital payments in Brazil in the coming months," said Mikael Lijtenstein, AstroPay CEO. "Pix will democratise Brazilian digital payments, making them accessible to the general public and we want to be part of this transformation."
Roberto Campos Neto, president of the Central Bank of Brazil, said during the launch: "The project will be the embryo of what I believe is a total transformation in the country's future financial intermediation, and will consolidate what we understand as the new form of payment methods, with the new fintech industry and with open banking."
AstroPay, a company operating in Latin America, Africa and Asia for more than 11 years and with a presence in several of these regions, aims to help merchants access markets easily and safely.