BBIN joins forces with Club Atlético de Madrid
| By Guy Parsons
European and Asian titans collaborate for a win-win venture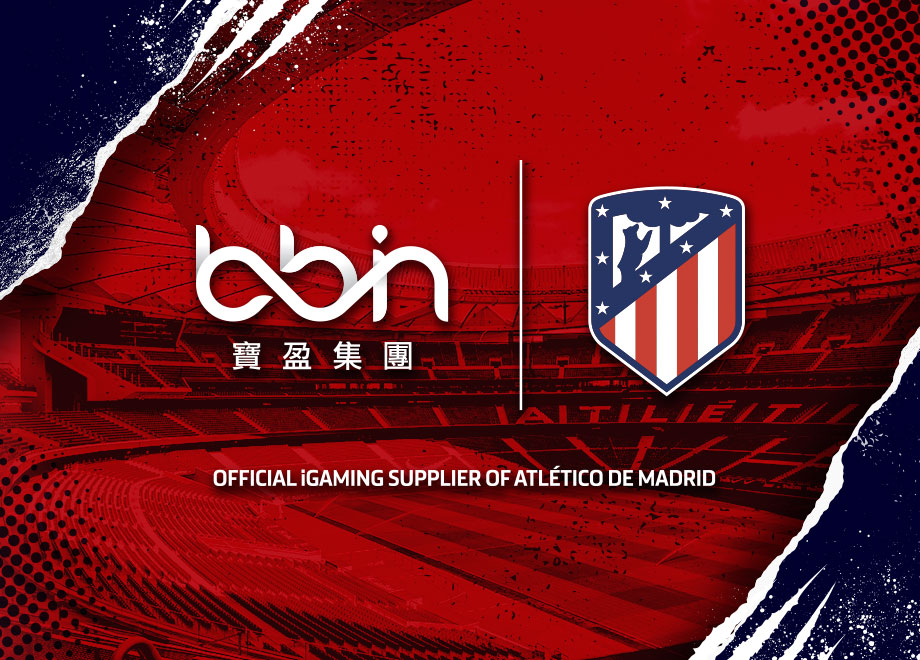 BBIN has announced that it has become the Official iGaming Supplier Partner of Atlético de Madrid in Asia. Both BBIN and Atlético de Madrid share the colours red and white for their brand image, symbolising that their passion and spirit is building a bridge between Europe and Asia, fighting side by side in the future.
Atlético de Madrid, nicknamed Los Rojiblancos, are a well-known, century-old Spanish professional football club that plays in La Liga, and are also one of the traditional continental powerhouses in Europe. The club are renowned for cultivating talented strikers, with the likes of Fernando Torres and Diego Costa making their mark in the first team.
In recent years, the club has become even more competitive with outstanding results. Atlético de Madrid is one of the biggest clubs in Spanish and European football in terms of honours, membership size and competitiveness. The men's team has won 10 La Liga titles, 10 Copa del Rey trophies, one Intercontinental Cup, three UEFA Super Cups, two Spanish Super Cups, three UEFA Europa League titles and one UEFA Cup Winners' Cup.
Atlético de Madrid has a youthful and vibrant team, with all players showing relentless efforts and a great team spirit on the pitch. The club's slogan "Coraje y corazón" (courage and heart) is embodied by the players during games and could equally apply to the perseverance with which BBIN has pursued excellence for more than 20 years since its inception. As the leading brand in the industry, BBIN is committed to providing the most competitive and comprehensive service for its customers. Moreover, BBIN has also put its considerable efforts in corporate social responsibility, developed a charitable brand, TGB Charity, and cooperated with worldwide welfare organisations to promote various activities. Across all regions, BBIN is realising its corporate value to share love and contribute to the society.
BBIN believes that its partnership with Atletico de Madrid will be a great success. It also wishes the team outstanding performances in future La Liga and international competitions, hopes they can keep clean sheets in every match, and enjoys the glorious moments together!