GameArt the latest studio to join Yggdrasil's YG Masters programme
| By Guy Parsons
New partner joins third-party studio programme to access GATI technology and greater game distribution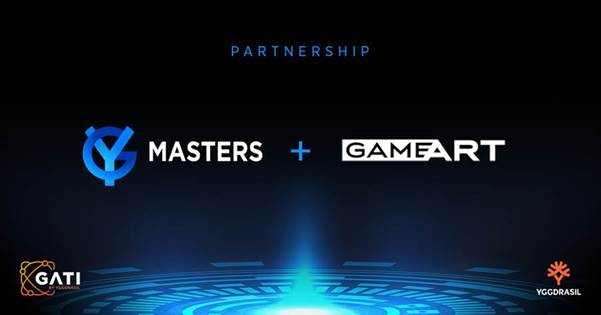 Yggdrasil Gaming, the leading global publisher of online gambling content, has further boosted its YG Masters programme by adding GameArt as a new studio partner.
By joining the YG Masters programme, GameArt will be able to create and distribute gaming content using Yggdrasil's revolutionary GATI technology. GATI is a preconfigured, regulation-ready development toolkit. It enables studios and game developers to apply standardised technology to develop and distribute games around the world.
YG Masters studios enjoy access to GATI as well as the wide Yggdrasil network of operating partners in numerous regulated igaming markets. As a result, partners, including GameArt, can build and distribute games globally to maximise revenue in close collaboration with Yggdrasil.
GameArt is a leading provider of high-quality digital gaming and boasts a wide portfolio of world-class HTML5 slots with state-of-the-art graphics available in numerous markets. The supplier also offers one of the most versatile jackpot networks in the industry.
Stuart McCarthy, head of partner programmes at Yggdrasil, said: "This year has seen remarkable growth of the YG Masters programme, driven by the launch of our revolutionary GATI technology.
"We are extremely proud of the programme's success and are thrilled to be working with so many talented studios such as GameArt and together take our businesses to new heights."
Stefano Picone, CEO of GameArt, said: "By becoming a YG Masters partner and utilising the GATI technology we will be able to rapidly scale up our content development and distribution strategies and reach completely new audiences globally. We are very impressed with the success of the YG Masters programme so far and are excited to get working with the Yggdrasil team to further grow our business."