Innovation platform adds industry B2B marketing specialist to its growing senior management team
| By Laura Gumbrell
Flows, the innovation platform that allows companies and individuals to build without code, has strengthened its senior management team with the appointment of Rhea Craib as its new head of marketing.
Rhea joins Flows from Gaming Innovation Group where she was group marketing manager for its B2B division for three years. Over that time, she was responsible for setting and implementing the overall marketing strategy for GiG as a brand plus its platform, products and services.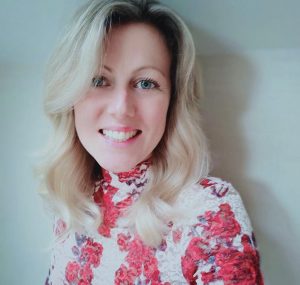 This included lead generation, event and conference planning, content and digital strategy and implementation. Prior to her stint at GiG, Rhea held a range of marketing roles, both in-house and agency, with a strong focus on content and strategy.
She will bring this 10+ years of experience to Flows where she has been tasked with implementing and executing a marketing strategy that will allow the business to continue to scale at pace and also to unlock and capture new opportunities.
This will include a strong focus on content, strengthening the Flows messaging, aligning the company's tone and voice, developing and deploying a content marketing strategy to boost SEO activity and working on version three of its corporate website.
James King, CEO of Flows, said: "I am delighted to welcome Rhea to the Flows team and for the business to benefit from her incredible talent and experience of deploying successful marketing campaigns and activities in the gambling sector and beyond.
"Having worked with Rhea in the past I know exactly what she is capable of, and this will make her a valuable asset to Flows and the wider team. She joins at a time when we continue to push forwards with new ideas and innovations, and this makes it the perfect time for her to shine."
Rhea Craib, head of marketing at Flows, added: "I am really excited to join the team at Flows, many of whom I have worked with in the past.
"Flows is such an innovative product with endless potential and has already set a solid footprint within the industry. I am looking forward to supporting the team in growing the business and capturing new opportunities. There are some exciting times ahead."