NSoft introduces cash out feature to its live betting offer
| By NSoft
Feature has become increasingly popular with punters around the world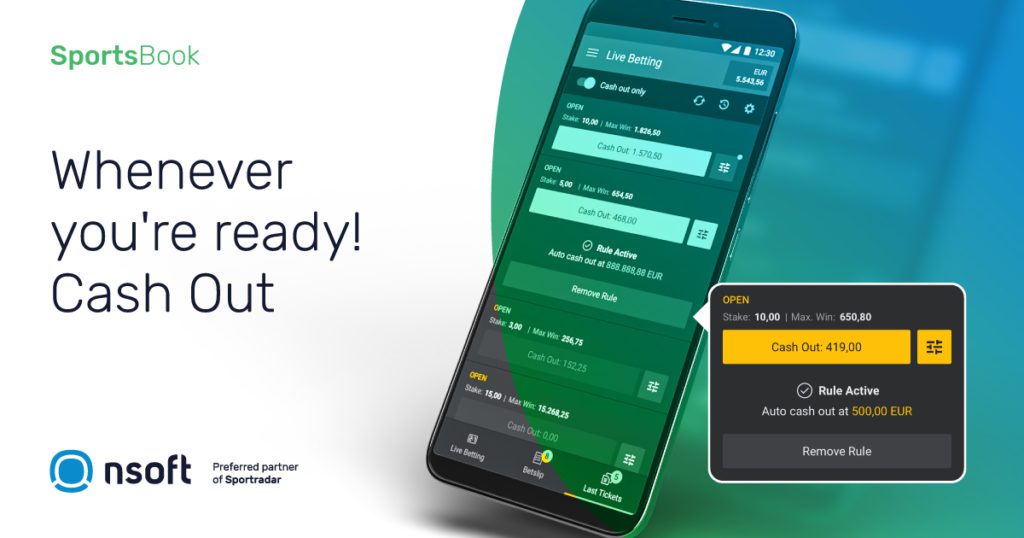 One of the most attractive features of live betting is now available within NSoft's in-play betting solution for online operators.
The feature allows a punter to cash out his or her bet before the end of the game if the odds are heading in their favour, or to get some of their stake back if they are likely to lose the bet.
The offer is made in real-time. If the bet is eligible for cash out, the option will be displayed on the live betting web interface or mobile app and the player can then decide whether or not to use the option. The process is straightforward: the cash out button appears with the current calculation amount available for the punter to accept.
The feature has become a standard option for sportsbook operators and live betting.
NSoft's Live Betting product with live odds feed, rich offer and in-house risk management is the right option for any operator, no matter the size of its business. NSoft is offering both a seamless integration and an omnichannel turnkey solution for the betting business.