STS launches new 'Betbooster' innovation
| By Guy Parsons
Leading Polish bookmaker one of the first three companies in the world to introduce such a solution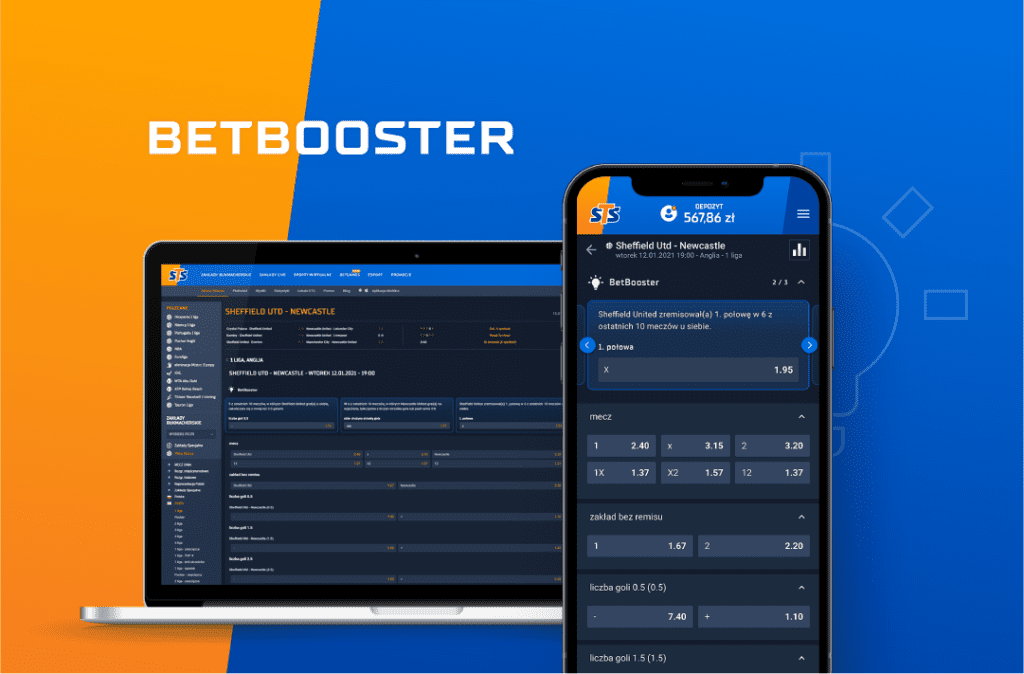 Leading Polish bookmaker STS has announced the launch of its new Betbooster widget. The widget makes betting easier and more pleasant for customers while providing them with unique knowledge about particular sports events. STS, which has exclusive rights to the product in Poland, is also one of the first three companies in the world to introduce such a solution. So, how does the new innovation work?
The operation of the latest STS widget is based on artificial intelligence and in particular machine learning, an area devoted to algorithms that improve automatically through their experience. The authors' idea is to make it easier and more pleasant for bettors to predict the results of sports competitions.
For example: a player wants to bet on the final result of a match between Team X and Team Y. They enter the bet whereupon the Betbooster comes into play. The widget will show the bettor some of the most interesting statistics on matches between X and Y and will indicate bets based on these statistics. If, for example, X scored more than two goals in each of its last four matches against Y, the customer will see a hint to place such a bet, despite the fact that bookmakers assume that the most probable result is that team X scores fewer goals in the match concerned.
Commenting on the news, Mateusz Juroszek, president and owner of STS, said: "STS has once again strengthened its position as the most technologically advanced and innovative bookmaker in the country. It is also another step on the way to further consistent and effective development of our competitive advantages in Poland and in foreign markets."
Currently, the widget can be used on the desktop version of the bookmaker's website. It will also be available via the STS app and the mobile version of the website in the coming weeks.
The introduction of Betbooster to iOS and Android, as well as to STS websites in Poland and abroad, is another significant step in the technological development of the company.
In the first phase of implementation, Betbooster will be available for the entire range of STS football matches (live and pre-match) and soon also for tennis bets. In the following months, the widget will suggest bets to bettors in several other sports disciplines.
The functionality concerns both applications and websites in Poland and abroad. The service provider is the Israeli company LVision, which is the first company in the world to use algorithms and artificial intelligence in combination with data on sports events.