Waterhouse VC: Assessing the crypto wagering opportunity
| By iGB Editorial Team
|

Reading Time:

5

minutes
In his latest column, Tom Waterhouse explores the opportunities afforded by cryptocurrency wagering, and looks at how some of the top crypto betting companies are performing.
In May last year we first discussed the opportunity of crypto wagering, which is the fastest growing part of the wagering industry. Some online crypto operators have rapidly become large businesses and well-recognised global brands, such as Stake.com and Sportsbet.io.
The global online betting industry generated revenues of circa $58.2bn in 2021, with $145.6bn expected by 2030. We expect that the increased penetration of crypto betting will drive the majority of industry growth.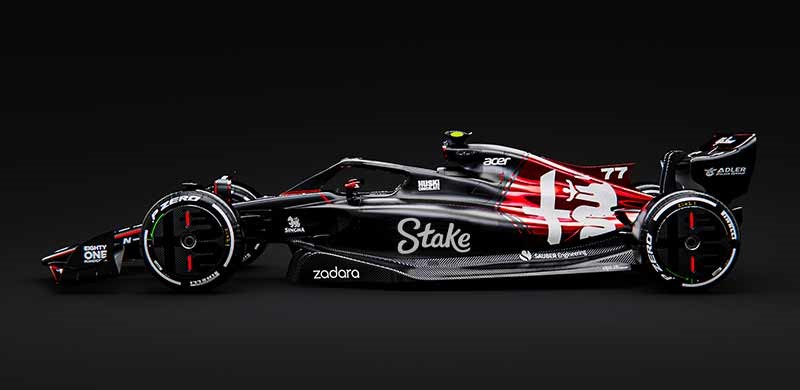 Sportsbet.io already records $2.7bn in turnover per month. To put that in perspective, in 2021, Australia's largest operator averaged $1.2bn of turnover per month and has around 50% market share in the country.
Sportsbet.io has formed strategic partnerships with several prestigious football clubs, such as Southampton, Arsenal and São Paolo.
Why cryptocurrency?
Cryptocurrencies such as Bitcoin, Ethereum and Litecoin facilitate quick and smooth transactions with lower fees compared to conventional methods. This not only delivers near-immediate payouts, but also minimises operational expenses for crypto wagering businesses.
Players benefit from rapid and efficient deposits and withdrawals, as well as anonymity, security and data privacy when betting online.
Operators like Stake.com and BitStarz Casino have already developed a superior user experience (UX) to online fiat operators. Online crypto operators are focused incessantly on the customer and are now leading the industry with respect to UX. Legacy operators, meanwhile, have generally been slower to adapt.
For example, Stake.com regularly develops new slots games, while maintaining its own Stake Originals house games.
Customers of crypto wagering operators benefit from far larger bonuses, offers and superior odds. This is because operators pass on some of their several cost savings. These include lower deposit/withdrawal transaction costs and lower product fees compared to fiat operators.
The below selection of Trustpilot scores demonstrates players' preference for newer crypto operators – represented by Stake.com and BitStarz Casino – over mature fiat operators.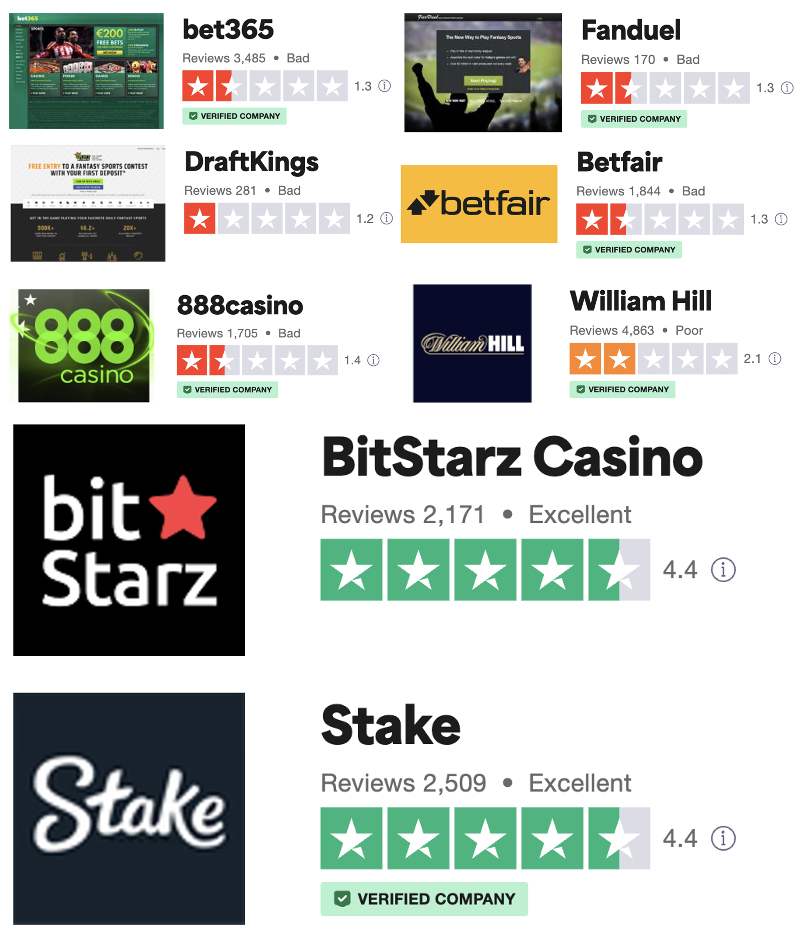 New age wagering platforms
Within the crypto wagering segment, there is a unique opportunity for cutting edge back-end platforms for crypto wagering operators.
While there are numerous existing platforms for fiat operators – such as Kambi, SBTech, Entain, OpenBet, Amelco and Aspire Global – there are just a handful of platforms built for crypto operators.
Having assessed these platforms, we believe that several gaps remain in their functionality.
We have summarised the core capabilities that we would expect in cutting-edge wagering platforms here. Most existing platform providers are built on legacy technology. These require significant development work for any changes to be made to the platform.
Modern platforms should offer racing, sports and gaming, while seamlessly integrating payment options in both cryptocurrency and traditional fiat currencies. New platforms should incorporate cryptocurrency as an integral part of their technological framework, rather than treating it as an afterthought.
One of the benefits of investing in a wagering platform is the diversification of revenue across a global client base of operators. Platforms typically charge an integration fee as well as up to 25% of gross gaming revenue (GGR) depending on the number and type of services provided.
Some platforms also charge out developers for optional ongoing development costs. By taking a share of revenue from numerous operators, crypto wagering platforms are leveraged to the growth of the entire segment rather than facing the operational risk of one crypto wagering business.
Sanco Technology
An essential part of Waterhouse VC's strategy is identifying management teams with substantial domain expertise. In this case, we have looked for teams with expertise in constructing and managing successful wagering platforms operating in highly competitive markets.
One such team has launched Sanco Technology, a private company currently raising money for its platform build.
Sanco's platform will be set up to have "plug & play" crypto integration functionality and will serve a global client base, with a particular focus on emerging crypto wagering operators. The platform will be built in a modular fashion to allow for self-customisation from all operator clients.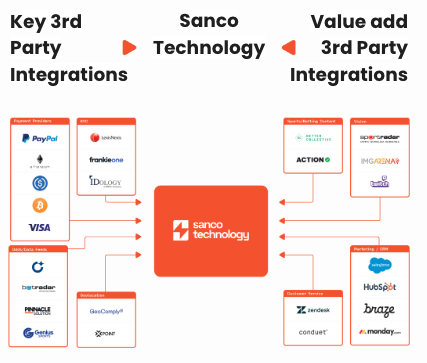 Sanco Technology is one of several exciting crypto wagering opportunities that Waterhouse VC is participating in.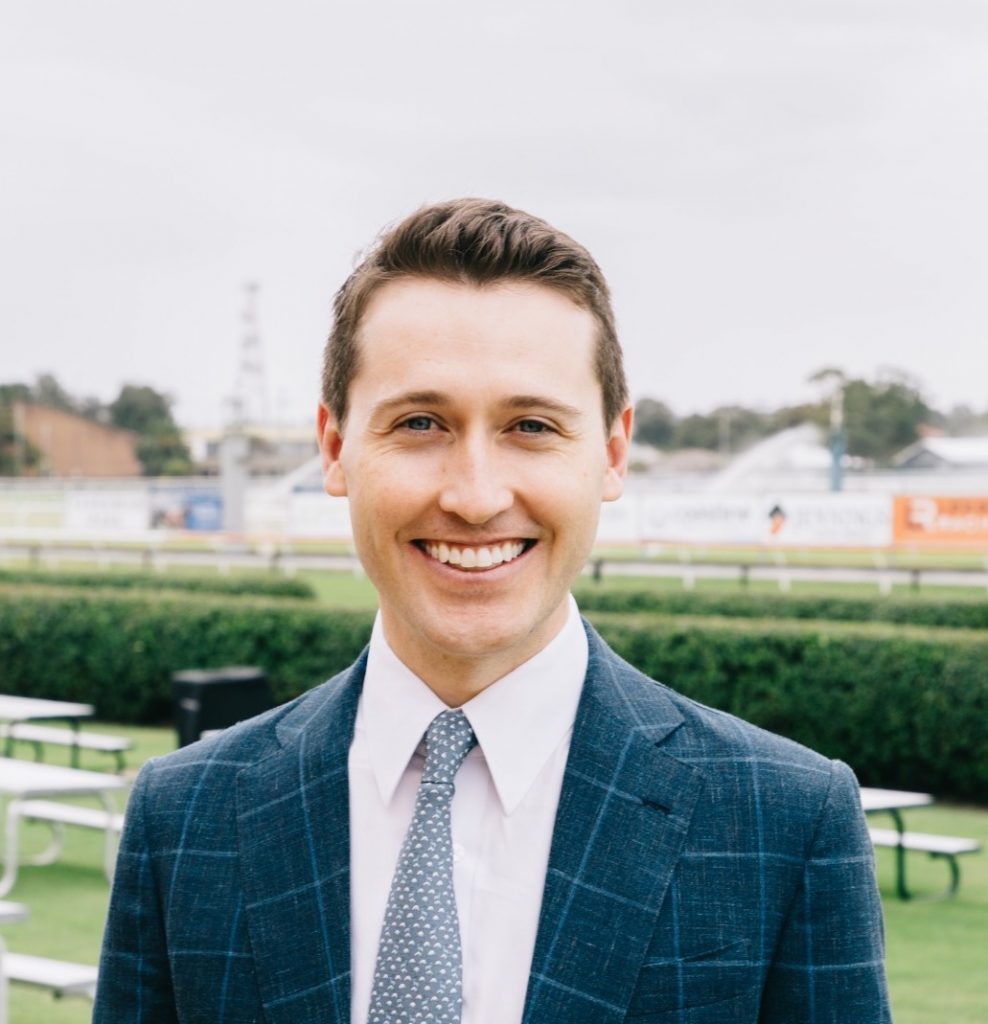 DISCLAIMER AND IMPORTANT NOTES
The information provided in this document is general information only and does not constitute investment or other advice. Readers should consult and rely on professional investment advice specific to their individual circumstances.
General Information Only
This material is for general information only and is not an offer for the purchase or sale of any financial product or service. The material has been prepared for investors who qualify as wholesale clients under sections 761G of the Corporations Act or to any other person who is not required to be given a regulated disclosure document under the Corporations Act. The material is not intended to provide you with financial or tax advice and does not take into account your objectives, financial situation or needs. Although we believe that the material is correct, no warranty of accuracy, reliability or completeness is given, except for liability under statute which cannot be excluded. Please note that past performance may not be indicative of future performance and that no guarantee of performance, the return of capital or a particular rate of return is given by Sandford Capital, Waterhouse VC or any other person. To the maximum extent possible, Sandford Capital, Waterhouse VC or any other person do not accept any liability for any statement in this material.
Financial Regulatory Oversight and Administration
Waterhouse VC is an Australian Unit Trust denominated in AUD and available to wholesale institutional investors worldwide with a minimum of AUD 1,000,000 or USD/EUR/GBP/JPY /CHF equivalent. This material has been prepared by Waterhouse VC Pty Ltd (ABN 48 635 494 861) ('Waterhouse VC', 'Trustee', 'us' or 'we') as the Trustee of the Waterhouse VC Fund (the 'Fund'). The Trustee is a corporate authorised representative (CAR 1296688) of Sandford Capital Pty Limited (ABN 82 600 590 887) (AFSL 461981) (Sandford Capital) and appoints Sandford Capital as its AFS licensed intermediary under s911A(2)(b) of the Corporations Act 2001 (Cth) to arrange for the offer to issue, vary or dispose of units in the Fund.
Performance
Past performance of Waterhouse VC is not a reliable indicator of future performance. Waterhouse VC Pty Ltd does not guarantee the performance of any strategy or the return of an investor's capital or any specific rate of return. No allowance has been made for taxation, where applicable. We encourage you to think of investing as a long-term pursuit.
Copyright
Copyright © Waterhouse VC Pty Ltd ACN 635 494 861. No part of this message, or its content, may be reproduced in any form without the prior consent of Waterhouse VC.
Governing Law
These Terms and Conditions of use are governed by and are to be construed in accordance with the laws of New South Wales. By accepting these Terms and Conditions of use, you agree to the non-exclusive jurisdiction of the courts of New South Wales, Australia in respect of any proceedings concerning these Terms and Conditions of use.
.