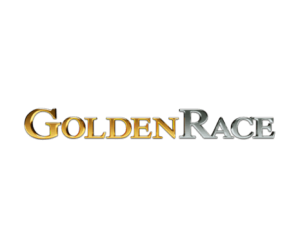 Golden Race
About company
Golden Race creates award-winning Virtual Sports and Games, delivered to retail, online, and direct-to-mobile. Their 3D Virtual Football League is the world's most played, they are the creators of the revolutionary MMA-based 'Real Fighting', and they have been the global leader for pre-recorded real video races since 2006. Offering the most flexible options in hardware, and real odds crafted by professional bookmakers for each and every game, Golden Race provides complete Virtual Betting Solutions to get you winning from today. Currently, more than 40,000 shops around the world are running the Golden Race software 24/7, and more than 300 websites have our games integrated, processing over 15 million tickets a day. The company headquarters are now based in Malta, with four additional…
Golden Race creates award-winning Virtual Sports and Games, delivered to retail, online, and direct-to-mobile. Their 3D Virtual Football League is the world's most played, they are the creators of the revolutionary MMA-based 'Real Fighting', and they have been the global leader for pre-recorded real video races since 2006.
Offering the most flexible options in hardware, and real odds crafted by professional bookmakers for each and every game, Golden Race provides complete Virtual Betting Solutions to get you winning from today.
Currently, more than 40,000 shops around the world are running the Golden Race software 24/7, and more than 300 websites have our games integrated, processing over 15 million tickets a day.
The company headquarters are now based in Malta, with four additional support and development centres in Spain and Switzerland.
Golden Race offers the best B2B solution for Virtual Sports. The operating system is fast in updates and the integrations are flexible, easy and available anywhere in the world, without needing a big structure. Moreover, they allow a complete brand integration, with operator's logos presented across the games and cashiers in a unified way.
Golden Race offers the most up-to-date and convenient software solutions for betting businesses, and it is constantly developing many new products based on virtual betting events, such as:
Virtual 3D Football
Virtual Horse Racing
Real Fighting
Basketball
Motor Racing
Kart Racing
Dog Racing
Numbers Games