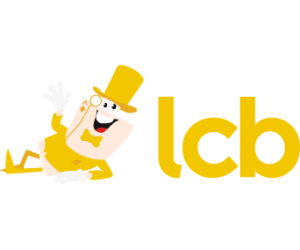 Latest Casino Bonuses
About company
Latest Casino Bonuses is a world-renowned, award-winning casino affiliate and one of the largest libraries of gambling-related knowledge in the industry. Established in 2006 as a small-scale directory of no-deposit casino bonuses, through hard work and determination the company evolved into a massive network of casino, bingo, poker and sport-betting websites covering all aspects of the online and land-based international gaming markets for the loyal community of more than 125,000 registered members and thousands of visitors each month. Our Mission LCB journey began with one goal in mind: to give more value to the player. This is an ongoing mission of the international company with offices in Serbia and Australia and over 100 dedicated team members from all corners of the world.…
Latest Casino Bonuses is a world-renowned, award-winning casino affiliate and one of the largest libraries of gambling-related knowledge in the industry.
Established in 2006 as a small-scale directory of no-deposit casino bonuses, through hard work and determination the company evolved into a massive network of casino, bingo, poker and sport-betting websites covering all aspects of the online and land-based international gaming markets for the loyal community of more than 125,000 registered members and thousands of visitors each month.
Our Mission
LCB journey began with one goal in mind: to give more value to the player. This is an ongoing mission of the international company with offices in Serbia and Australia and over 100 dedicated team members from all corners of the world. Obtaining recognition and affirmation in a developing industry where goalposts are being moved daily is a challenging task, but as gamers ourselves, we draw from our own experience and insight to accomplish this goal, by staying firmly grounded in the present, with past lessons in mind and a focused gaze into the future:
Promoting and supporting a regulated gaming environment where safety and fair play are the highest priority
Empowering players through a continued provision of invaluable, first-hand knowledge, education and assistance on all subjects of importance
Exposing black market activities and rogue brands
What stands LCB apart from other affiliates?
As a proud winner of 3 prestigious iGB Awards – Best Casino Affiliate for 2013 and 2014 and Best Overall Affiliate 2014, numerous other nominations and an army of loyal followers supporting the network through the years, LCB's worth is not about what is said or promised, but what is being done – and there is a lot to show for it.
With lcb.org at the helm and dozens of other well-established portals, LCB is undoubtedly one of the world's largest, most comprehensive libraries of gambling knowledge. Daily updates and meticulous research sustain the 70,000-page repository of:
Over 1800 unbiased reviews of online and land-based Casinos
More than 2000 no-deposit, deposit-based and exclusive casino Bonuses
7000 and counting detailed Slot and Software reviews
Banking methods, Regulations/Jurisdictions, Tournaments and Progressive Jackpots database
Latest industry News, Editorials, Member Interviews, Guides and Free Casino Games
A free to register forum for members to socialize, learn and share experiences
Unique Player Benefits
LCB Dispute/Complaints Service: LCB team cooperates with close to 600 registered, official casino representatives to help resolve disputes between players and online brands quickly and effectively with satisfying results for all parties involved. These intercession efforts have resulted in over $2 million returned to players so far, countless miscommunication issues remedied and concerns put to rest.
LCB Exclusive Bonuses, Contests and Tournaments: whether in cooperation with partner casinos or envisioned and developed in-house, LCB offers a host of one-of-a-kind perks exclusively for the members of the community – no deposit, cash-back, deposit-based and free spins bonuses, freeroll tournaments and daily/weekly/monthly contests with various prizes.
LCB Loyalty Shop: among the first of its kind in the industry, the Shop is based on virtual currency LCB members earn by actively participating in the daily life of the community, including forum activities, posts, comments and reviews on various articles and contests. Accumulated credits can be used to purchase Shop gifts such as casino bonuses, free spins, vouchers, gadgets and other useful items.
Players are welcome to register a free account and start reaping the benefits only an LCB member can enjoy, with all the knowledge and resources necessary to navigate the world of gambling in a safe and fulfilling way.