Casino & games
Eldorado finalises $1.85bn Tropicana deal
2 minutes read
Acquisition expands Eldorado's reach to 26 land-based sites in 12 states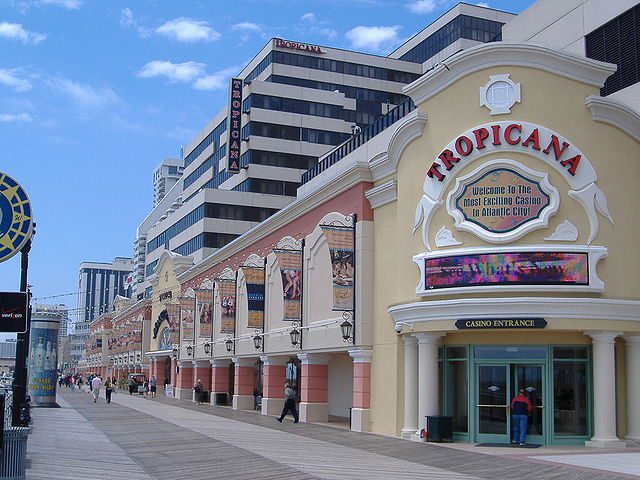 Eldorado Resorts looks set to expand its presence in the US legalised sports betting market by completing its acquisition of Tropicana Entertainment in a deal worth around $1.85bn (£1.42bn/€1.60bn).
Announced earlier in the year, the agreement will bring together the companies, extending Eldorado's reach into 26 land-based properties across 12 states. The combined business will generate annual revenue of more than $2.7bn, as well as adjusted EBITDA of around $697m.
Eldorado will acquire the operating assets of seven casinos in six states including the Tropicana Laughlin Hotel and Casino and MontBleu Casino Resort & Spa in Nevada.
Other sites covered by the deal include properties in New Jersey and Mississippi, both of which have moved to legalise sports betting in the wake of the Supreme Court ruling on PASPA. Eldorado will operate New Jersey's Tropicana Casino and Resort (pictured) and the Trop Casino Greenville in Mississippi.
Eldorado is working with William Hill on a major initiative that covers its digital and land-based sports betting operations in the US. Ahead of the deal's completion, Tropicana has already started working with William Hill in New Jersey
The firm will also acquire operating assets at Indiana's Tropicana Evansville and the Belle of Baton Rouge Casino & Hotel in Louisiana. Neither state has legalised sports betting.
Gary Carano, chairman and chief executive of Eldorado, said: "Our acquisition of Tropicana marks a continuation of Eldorado's successful history of rapid growth through strategic, accretive acquisitions.
"Through this combination, we have significantly expanded the scale of our gaming operations, further diversified our geographic reach into new markets – some of which have already adopted sports wagering legislation – and minimised market-specific risk."
Last week, it was confirmed that Carano is to step down as CEO and move into the new role of executive chairman. Thomas Reeg, currently president and chief financial officer at Eldorado, will become CEO from January 1, 2019.
Reeg added: "We have identified $40m of synergies that we expect to realise over the next year.
"We believe the financing structure for the transaction, which includes a master lease of real estate acquired by GLPI, allows us to maintain financial flexibility for leverage reduction and continued transactional growth as we continue to own the majority of the underlying real estate across our remaining property portfolio."
Image: DrVenkman