Enduring luck for Luckbox
| By Marese O'Hagan
|

Reading Time:

5

minutes
Luckbox has gone through a series of evolutions in its short lifespan, the latest of which sees Thomas Rosander take charge as CEO. Rosander speaks to iGB's Marese O'Hagan about the growth of esports betting, the importance of market expansion and Luckbox's plans for the future.
Traditional sports continue to dominate the betting world. But while sports betting has been a long-time staple for many, esports betting has grown in popularity along with the rise of video websites and streaming services.
In 2019, market research company Technavio reported that the sports betting market will expand by $144.4bn between 2020 and 2024.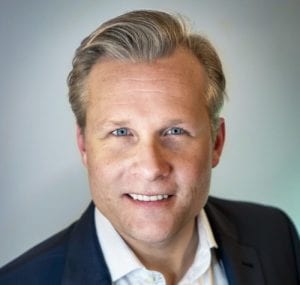 But as the ingrained culture of sports betting has ensured its longevity, the effects of the pandemic on sport forced many bettors to default to esports. According to Oddspedia.com, the number of esports betting events available grew from 3,000 in July 2019 to over 50,000 in July 2020.
It's easy to attribute this solely to the worldwide novel coronavirus (Covid-19) lockdowns, when being online was a main source of entertainment. But the demand was high and rising pre-pandemic too, with market data company Newzoo reporting that esports enthusiasts and casual viewers totalled at 443 million in 2019.
With experience in video gaming with Electronic Arts, which produces popular esports game FIFA, Rosander sees esports as the next frontier of betting.
"I think you always have to evolve. Sports business has kind of stagnated a little bit," says Rosander.
"On the product side, there is still innovation in live bets, but it's still mainly made for the generation we're not focusing on now – we're focusing on gen-z and millennials."
Twitch, a leading gaming livestream platform, reports that almost half of its users are between 18-34 years old.
Rosander added, "We're trying to tailor it for the younger generations because those are the ones watching Twitch and playing video games."
Why, then, has Luckbox moved into traditional sports? The operator added this offering to its portfolio through a deal with EveryMatrix this year.
Rosander says it's because he realises the value of evolution and acquisition tools when it comes to putting a product onto the market, something he illustrates with the example of online casino. He hopes to draw more consumers with such ideas in his new role as CEO.
"The reason why the online casino is so big and has been so successful is because it evolved into something. It's easy to launch a casino without much money, but a lot of people tried and failed. Because it's not just about setting something up, it's about driving traffic and so on as well."
Coincidently, Rosander also revealed that Luckbox plans to launch an online casino product later this year:
"That's something I know from my background," he explained. "And we're going to do it in a different way than others. We're still esports betting first, which is going to influence the casino."
No matter which direction the company moves in, Rosander emphasises that its primary focus is on esports. Even in Luckbox's largest development of the year, esports will continue to have an influence.
Role development
Rosander, who previously held the role of marketing director at EA and as chief customer officer for Luckbox before replacing Quentin Martin as CEO, sees the bigger picture in combining video gaming and gambling.
"Basically, I've always had one leg in igaming, or gambling if you like, and the other side is video gaming," he says. "And I think ever since I left EA, I've been dreaming about combining the two. Because on the video game side of things, you have massive volumes and I love the product as well, and on the igaming side you have huge player values."
The jump from video gaming to igaming was not a difficult one for Rosander, as he'd already had experience in both. And it seems as though the transition from chief customer officer to CEO was not a difficult one either.
"I joined out of shared passion, and as chief customer officer I was able to implement the idea of how to do it and utilise those opportunities. Then suddenly I find myself as the CEO, which is great, but it doesn't really effect much because I was already executing my plans."
Although Rosander took the offer of a wider reach, the process of creating fresh Luckbox content may have its adversities.
Title production implications
Offering markets on a wide range of titles is arguably one of the most important aspects of an esports betting platform. These titles keep customers engaged in what the platform has to offer, while allowing the developers to show their capabilities.
"I think we can always get better at adding titles, but it doesn't just rely on us," reveals Rosander. "We rely on creators."
"Our philosophy is: we try to add everything we can as fast as we can. But it has to have a proper quality for us to add it."
Rosander seems to propose that quality and quantity go hand-in-hand at Luckbox. But certain things must be in place for both to be taken into consideration- such as competitive functionality, which is at the core of customer engagement in titles. From a video game publisher's perspective, it ensures a continued engagement from users while making a name for the publisher in the market.
"Of course I would love to add more titles, and that's what we're doing this year," says Rosander.
"If you look at it from a video game publisher perspective, we can see that there is a lot of interest from them to build games that have that competitive functionality in them from the start."
Marketing potential
Although Luckbox is live in 80 countries, the betting operator is looking for further marketing opportunities. Most recently, Luckbox launched its affiliate programme with Income Access.
"There are some markets that we see a lot of potential in," says Rosander. "For now that is our focus, as we are building up our marketing capabilities and preparing us for accelerated growth."
But where there are marketing opportunities, there are unique regulatory adherences. As the CEO of a company that seeks to expand, local regulations must be considered.
"To the igaming part of things, regulation is a huge pain. At the same time, it's necessary, and we're all for making it safer for players to bet."
Ensuring that the regulation supports the player and the companies who wish to offer a regulated product can be challenging, says Rosander.
"We've been going through a phase where countries are trying to regulate, in some cases succeeding. But in many countries, the balance is difficult, which is harmful for players and for the companies."
Looking forward
Luckbox has experienced undeniable growth since its inception. Through the difficulties of the pandemic, the operator's revenue increased 18 times over year-on-year in 2020, but in absolute figures, revenue remain low as Luckbox focuses on building the platform. Meanwhile, Rosander's appointment as the third CEO in recent years reflects Luckbox's intentions to succeed.
"What me taking this role really indicates is that we're shifting gears," he says. "We have a growth strategy where we're building our player acquisition capabilities and creating that network with affiliates."
"There's so much possibility [for acquiring customers] in the market we're operating in now, and there is a massive amount of content being consumed in a way that's never been done before."
Rosander hopes his leadership will see Luckbox at the forefront of this new content consumption.