Establishing a breakaway brand
| By Josephine Watson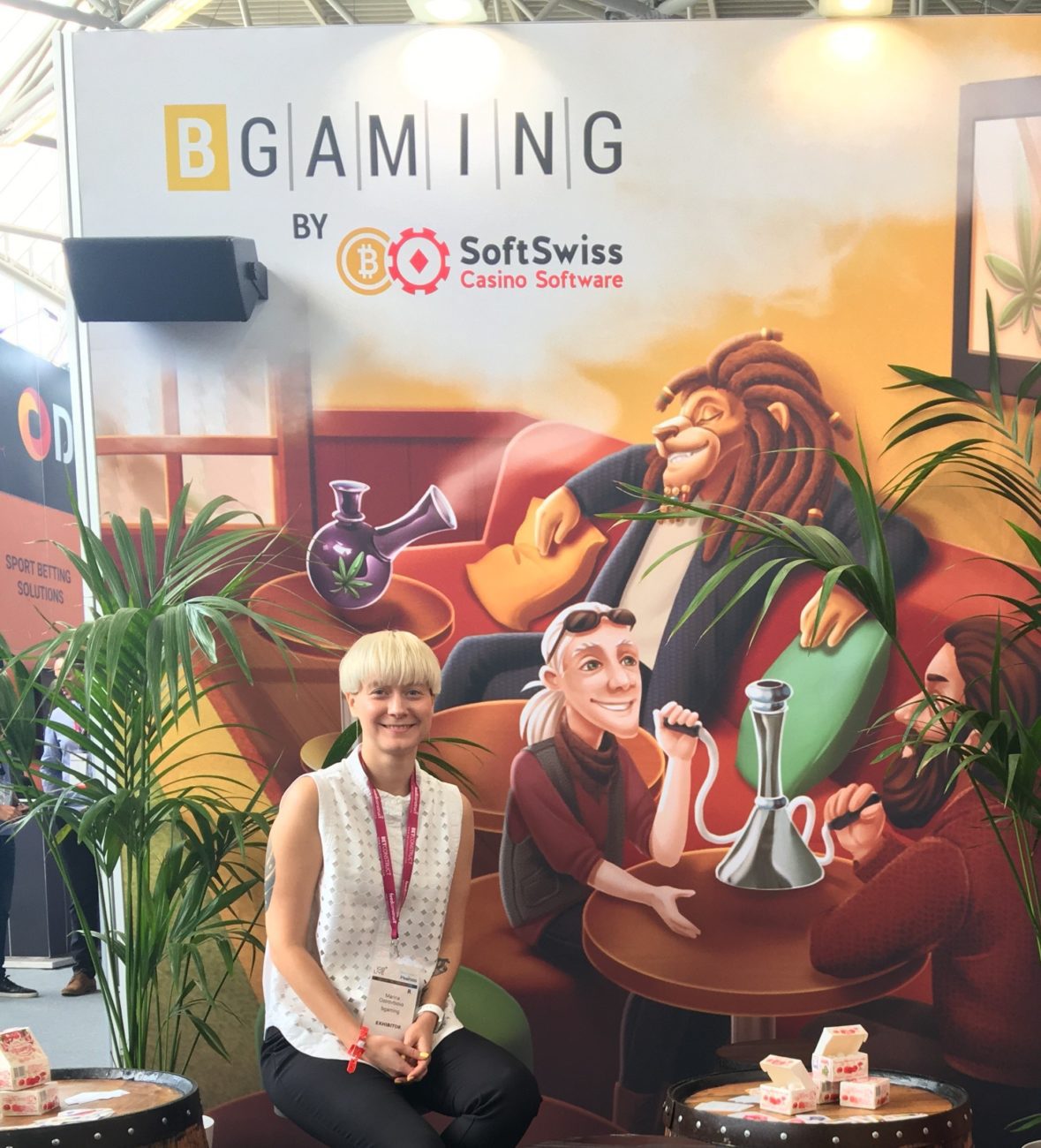 Breaking up the band and going it alone is not always easy, as many a one-time pop star can attest. For every Beyonce or Robbie Williams there's a Victoria Beckham. Will it be countless solo hits and a new level of stardom, or a string of tuneless flops until the record company unceremoniously pulls the plug?
Striding out independently from an established and successful group is a risky game, but the rewards can be worth it.
Game developers at technology supplier SoftSwiss were faced with just such a dilemma at the start of last year but ultimately chose to break free in creating BGaming, the Belarus-based studio.
It's fair to say they've been more Beyonce than Posh Spice, seeing an expansion in personnel and a string of hit titles taken up by an increasing number of clients. As BGaming director Marina Ostrovtsova explains, the brave choice made in February 2018 has paid off.
"We started from a very small operation and have built up over the last 18 months," she said. "The issue with being part of SoftSwiss was that games were not the main focus. SoftSwiss offers many great solutions and products, and games was just part of that – not the main priority.
"The games were performing well, and ultimately it was felt that a separate brand which solely focused on games would produce even better content and be more successful."
Going it alone
BGaming remains part of the same group as SoftSwiss but is "completely independent" according to Ostrovtsova. "BGaming clients do not need to use the SoftSwiss platform to be able to have our content," she added. "We work with many platforms.
"We have switched to a new game engine which we are proud of, and we will be using this for all our new titles. It will help us to be more flexible with art, animation and math models and to create titles at the top level."
BGaming's growing studio is located in Minsk, Belarus' capital city, with a headcount of 20, including a creative team and sales staff. The location is perfect for BGaming as it aims to partner with customers in Europe, Asia and the CIS region.
"We are a small studio, but we have the talent and the number of people to do everything in-house. We are shifting away from outsourcing," Ostrovtsova said. "It took us quite some time to recruit the right people in Belarus to complete the BGaming team. There are many talented creative people here and we found the right ones.
"We are looking to the Asian market – we want to conquer new territories."
The main challenge for BGaming, as with all studios, has been ensuring its portfolio is competitive and offers clients what they need. BGaming released six games last year and will build on that during this 12-month period.
"We currently have more than 50 games in total," Ostrovtsova said. "All are performing well, but it's true that some are now a few years old. Time flies and the industry does not wait, and that is why we are pushing through with the development of high-standard new content. Now that BGaming is independent, it is easier for us to update and enhance our portfolio.
"For us it is the quality that is the key, not the quantity. We want to produce games that will satisfy our clients and offer players the experiences they want.
"In the last year we released the experimental slot Mechanical Orange, produced a deluxe version of some of our top-performing titles and added casual games, including Plinko, Dice and even Jogo do Bicho, the famous lottery-like Brazilian craze.
"Looking ahead we want to push boundaries with the content we produce. We have an agreement with the World Boxing Council and will develop a branded game to activate that.
"Gamification is probably the main trend that we see in online casino at the moment. Players are looking for bonuses and to win goodies. We'll be looking to create more high-quality, engaging titles like that in the coming months."
Provably fair
SoftSwiss is perhaps most notable for its embrace of cryptocurrency, having established itself in the Bitcoin gaming software market. Ostrovtsova said that this "is not a priority" for BGaming, although its games are built to accept all types of fiat and crypto currencies. Its game 'Rocket Dice', which has been very popular with crypto players, has led to a series of requests for similar games from operators, but BGaming does not want to be pigeon-holed as a blockchain-obsessed developer.
One development that BGaming is pleased to be primarily associated with is its pioneering 'provably fair' feature, which, with the help of cryptography, enables players to easily verify that all game results are indeed unbiased and random.
"The unique benefit of 'provably fair' is the bond of trust it builds between player and operator," Ostrovtsova said. "Players need to know that there is an element of fairness and that their results are random. If you take that randomness away, then players will think that there is no point in playing.
"As well as the independent certification that players would expect, 'provably fair' assures players that they have a chance of winning. It establishes a stronger relationship between the player and the operator."