Betsson makes B2B statement with new acquisition and record revenue
| By Daniel O'Boyle
Betsson has made its increased focus on B2B operations clear, announcing the €14m acquisition of sportsbook supplier Kickertech alongside record Q3 results, while CFO Martin Öhman said further B2B M&A could be in the works.
Betsson will pay €14m to acquire 80% of the shares of KickerTech, paying €6m in cash up front, €4m in cash in six months and a further €4m in either cash or shares in 12 months.
KickerTech brought in €2.6m in revenue over the 12 months to 30 September, while its earnings before interest and tax were €1.3m.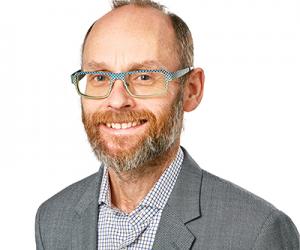 "We continue to grow our sportsbook business around the world and this deal will both strengthen our position as one of the leading B2C sportsbook operators in the market and complement our highly competitive B2B sportsbook proposition," Betsson chief executive Pontus Lindwall (pictured) said. "We are acquiring a proven business with a track record of growth in client base, sportsbook turnover and revenue in the past years. The acquisition will contribute sportsbook functionality, tech development capabilities and new B2B clients. I am very pleased to welcome the new team and clients to the Betsson Group."
The deal was announced alongside Betsson's Q3 results, which also highlighted Betsson's continued focus on B2B.
Future acquisitions
In an earnings call following the results, chief financial officer Martin Öhman said the business would likely plan to make further B2B acquisitions, given its strong cash position.
"We have quite a strong balance sheet and we want to have a strong balance sheet, especially when you are entering rougher times in financial markets," he said. "It helps us to deliver on our strategy both organically and through M&A. Having a strong balance sheet helps us have flexibility when growing.
"We just used our balance sheet to acquire a B2B business and I think that will be our position going forward as well."
Lindwall added that the acquisition made sense – despite Betsson having an existing B2B sportsbook product – as it would help the business expand its B2B operations geographically.
"I think when buying this one, we broaden the spectrum of customers we can serve with sportsbook products," he said. "We can cover much more of the market now globally with these two products.
"And on top of that we will get synergies both on the sales side and on development as well."
Record revenue
The business announced records in a variety of measures during Q3, including record-high revenue of €200.3m, up 17.8% year-on-year.
B2B revenue was €45.1m, representing 22% of Betsson revenue. This was up from €28.6m a year earlier, meaning B2B took up a larger share of overall revenue than before.
Within B2C, locally regulated markets brought in €71.5m, up from €54.7m, representing a larger share of revenue than before.
Casino revenue grew to €135.4m, which was up by 8.2% year-on-year.
Sportsbook revenue grew more quickly, by 45.0% to €61.9m. This came on turnover of €1.06bn, including €733.0m from in-play betting.
Betsson made a further €3.0m from other products.
Geographically, the trend of rapid quarter-on-quarter growth for Betsson in Latin America was halted. The business made €38.0m from the region, which was up 59.0% year-on-year but down from €45.7m in Q2. Latin America was also the only market in which sports betting brought in more revenue than casino.
The quarter-on-quarter decline in this region, Lindwall said, was "margin driven".
In Western Europe, revenue was €25.0m, down 29.6% year-on-year, mostly due to the operator's exit from the Dutch market. The total was up slightly quarter-on-quarter.
Revenue from the Nordics was €53.8m, up slightly year-on-year.
Central and Eastern Europe and Central Asia, however, was the region in which Betsson had the most success. Revenue was up 48.1% year-on-year and 28.9% quarter-on-quarter to €78.8m.
Rest of world revenue was €3.9m.
Betsson income
After €66.5m in costs of sales, the business made a gross profit of €133.8m, another record high. The total was also 21.7% more than the gross profit recorded in Q3 of 2021.
The business paid €95.4m in operating expenses, including €34.1m in marketing costs and €30.8m in personnel expenses, but its operating income still came to €38.4m, another record and up 21.1% year-on-year.
After financial items and tax, Betsson's net income was €32.6m, slightly short of the record total from Q1 of 2021, but up 16.1% year-on-year.