Impairments push Rank Group to FY loss despite land-based recovery
| By Robert Fletcher
Rank Group posted a 5.9% increase in revenue to £681.9m (€798.0m/$868.1m) in its 2022-23 financial year, although increased impairment costs led to a statutory net loss.
The operator reported year-on-year growth across all operating segments in the 12 months to 30 June. This included the Rank-owned Grosvenor, Mecca and Enracha land-based businesses, which endured a challenging few years during the pandemic.
There was also notable growth within Rank's digital business, with revenue rising 10.4% to reach £202.9m.
However, higher impairment charges, together with increased operating costs, meant the business posted a net loss.
O'Reilly believes economic pressures are easing
Chief executive John O'Reilly acknowledged the higher costs during his evaluation of the FY performance. However, he said with certain costs now stabilising and inflation easing, this will allow for revenue and profit growth moving forward.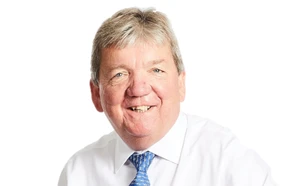 "The return of customers to our Grosvenor and Mecca venues continues to pick up and our second half numbers give cause for optimism after a very challenging couple of years," O'Reilly said.
"During that time, our UK venues have faced a surge in energy costs, high wage inflation, a tightening in the regulatory environment, the slow return of overseas visitors to London's casinos and the more general pressures on the consumer's discretionary expenditure.
"However, energy costs have stabilised, inflation appears to now be easing, customers continue to slowly return to both our Grosvenor and our Mecca venues. We now expect to deliver good levels of revenue and profit growth."
Rank revels in land-based recovery
The Grosvenor land-based casino business remained Rank's main source of revenue by some distance. Net gaming revenue from this segment was 3.3% higher year-on-year at £306.3m. This, Rank said, was despite recovery from the combined impact of pandemic lockdowns and tightened affordability restrictions being slower than expected.
Grosvenor's London casino estate continued to perform below pre-pandemic levels. Rank said this was mainly due to the slow return of customers from the Middle East and East and South-East Asia. The group also referenced the permanent closure of its Russell Square casino.
As for the rest of the UK, this made for better reading. Net gaming revenue from locations outside London was 6.0% higher, while visitor numbers increased 7.0%.
However, Rank recognised an impairment charge of £53.3m relating to 23 venues. This was due to lower-than-expected trading performance and an impairment reversal of £6.6m relating to another seven venues.
"Turnaround" year for Mecca
Rank also noted growth within its Mecca bingo venues business, with revenue rising 1.7% to £136.3m. The group described 2022-23 as a "turnaround" year following severe downturn in the land-based bingo sector due to pandemic lockdowns.
The rise in revenue came despite Rank taking the decision to permanently close 15 venues in 2022-23. This reduced the Mecca estate to 56 venues. However, Rank added that these 56 are stronger and have improved their appeal to customers.
During the year Mecca recognised an impairment charge of £61.5m relating to 70 venues, including some locations that were closed. Again, Rank put this down to performance being lower than previously expected.
Rank strong in Spain with Enracha
Rank's other venues business, Spanish-facing Enracha, enjoyed a year of growth. Revenue was up 19.9% to £36.1m, driven by growth across gaming machines and main stage bingo.
Customer visits to Enracha venues were also up 16.0% year-on-year. However, Rank noted an impairment charge of £4.1m for the segment. This, it said, was due to two venues performing worse than anticipated.
Digital revenue exceeds £200m
Turning to digital and revenue for the segment was 10.4% higher year-on-year at £202.9m.
Of this total, £72.6m came from the Mecca brand, £57.0m Grosvenor, £24.1m Enracha and Yo, and £49.2m legacy Stride brands. Rank acquired Stride Gaming in October 2019 and continues to operate a number of its existing brands.
The group hailed the impact of migrating the Mecca and Grosvenor online sites to the RIDE platform, saying this has improved customer experience. It also highlighted the launch of the new Spanish-racing YoSports site ahead of the 2022 Fifa World Cup.
Rank also revealed it has applied for a licence to launch its YoBingo online bingo brand in Portugal. However, with no other bingo brand having licensed in the country, this process is taking longer than other applications.
"Our digital business is performing strongly and we have a strong pipeline of customer facing developments in both our UK and Spanish brands to drive revenue and profit growth," O'Reilly said.
"We are very focused on delivering a market-leading cross-channel experience for our Grosvenor and Mecca customers with several key developments landing during this new financial year."
Rising costs and impairment impact
Looking at spending, cost of sales hiked 26.4% to £521.3m, while other operating expenses were 12.9% higher at £274.1m. Rank said this reflected significant increases in energy and employment costs, as well as the absence of government furlough payments and other pandemic-related support.
Included in these costs were impairment charges totalling £118.9m spread across Rank's venues businesses. In contrast, last year's figure was £47.8m.
Rank also reported £12.9m worth of net finance charges, leaving a pre-tax loss of £122.7m. This was compared to a £73.0m profit in the previous year, although the 2021-22 total was helped by a £77.1m VAT claim, net of costs.
The group received £27.1m in tax benefits, meaning that after accounting for the impact of discontinued operations and non-controlling interests, net loss was £95.3m. For comparison, last year Rank reached a net profit of £64.9m, albeit significantly helped by the VAT claim.
"I am hugely grateful to my colleagues across the group who continue to excite, entertain and protect their customers, provide support to their local communities and contribute fully to the progress we are making in the transformation of Rank," O'Reilly added.