New normal at Entain as retail growth offsets fall in online revenue
| By Robert Fletcher
Entain posted a year-on-year increase in net gaming revenue (NGR) and underlying EBITDA during its 2022 financial year as growth within its retail business more than offset a slight decline in online operations.
The diversified operator had significantly busy year, with chief executive Jette Nygaard-Andersen (pictured) saying the business experienced "excellent" financial, operational and strategic progress.
Stand-out highlights included the completion of five acquisitions that Entain said helped to strengthen its position in regulated markets and allow it to launch in others, including the roll-out of the Unirkn brand in Brazil and Canada.
Shortly after the year-end, Entain also made the announcement that it would exit markets with no "clear path" to regulation, with the aim of ensuring 100% of its revenue comes from regulated markets by the end of 2023.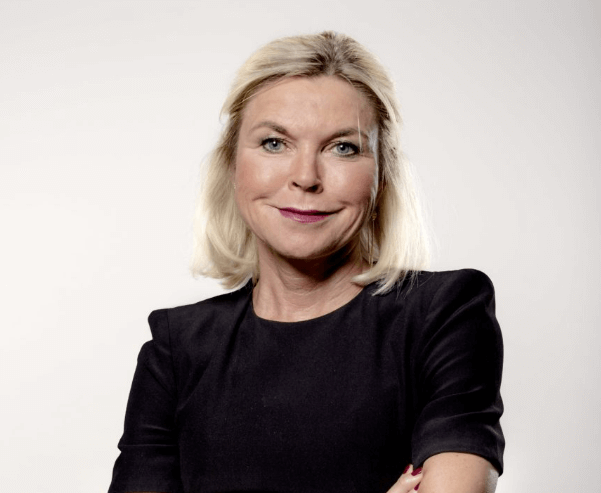 Nygaard-Andersen said that despite these planned withdrawals, Entain is well positioned for further growth in 2023 and beyond.
"I am particularly proud that Entain leads our industry on responsible gaming and we are now the only global operator exclusively in domestically regulated or regulating markets," Nygaard-Andersen said. "It is a mark of the strong progress we have made in executing our sustainable growth strategy and we continue to see a vast array of opportunities around the world as we expand into the $170bn addressable market that we have identified.
"We have a business model that is truly diversified across more than 40 territories, a platform that gives us demonstrable competitive advantages and a total commitment to providing our ever-broadening customer base with a safe environment in which to enjoy our products and services.
"These factors, combined with the strong underlying momentum across our business, mean that we continue to look to the future with confidence."
Full year NGR
Taking a look at Entain's results for the financial year ended 31 December 2022, NGR for the 12 months amounted to £4.35bn (€4.88bn/$5.15bn), up 11.9% from £3.89bn in the previous year.
This resulted in a a group underlying earnings before interest, tax, depreciation or amortisation (EBITDA) of £993m – which stood as a 13% year-on-year increase and was on the top end of the business' guidance range.
The trend of strong land-based growth offsetting a slight decline in online revenue can be seen in this metric; the company's online segment was down 8% to £828m, while retail surged 319% year-on-year to £280m.
Entain ascribed the fall in online revenue to be the result of "regulatory changes in major markets" as well as the return of the vertical following the negative impact of the Covid-19 pandemic.
Entain may face more regulatory pressure in the year ahead as the long-awaited publication of the UK Gambling Act Review White Paper draws near. In the company's outlook it specifically highlighted "regulatory headwinds" as a potential cause for concern.
After accounting for VAT and goods and services (GAT) taxes, revenue was £4.30bn, a rise of 12.3% on 2021.
Breaking down this performance, Entain's online business accounted for £3.05bn of overall NGR for the year, a 0.5% decline on the previous year as the operator said this segment business "lapped" a Covid-boosted 2021 and absorbed material effects of regulatory changes, particularly in the UK.
Some £1.58bn of online NGR came from gaming, while £1.44bn was attributed to sports NGR, with sports wagers having declined 0.5% to £14.09bn. The remaining £29.9m in NGR was generated from B2B activities.
Turning to retail, NGR jumped 61.6% to £1.28bn, driven by a strong recovery from Covid-19, particularly in two of Entain's core markets in both the UK and Italy. Belgium was partially impacted in the early part of 2022 when venues closed in January but recovered during the rest of the year.
Sports betting NGR accounted for £705.2m of all retail NGR in 2022, while gaming machine NGR reached £572.6m. Entain also noted that sports wagers in retail were 68.0% higher at £3.82bn.
In terms of other NGR, this declined 23.0% year-on-year to £25.1m, primarily due to Entain's disposal of its Exchange business.
Costs and profit
Looking at spending during the year, cost of sales was 13.5% higher at £1.58bn, while Entain also said administrative expenses increased by 14.4% to £2.19bn. This meant an operating profit of £522.7m, up 0.9% year-on-year, although £194.1m of this was attributed to joint ventures and associates, after which operating profit was £328.6m.
Entain also noted £225.7m in total financial costs, including a £112.2m loss from foreign exchange on debt instruments, leaving a net profit before tax of £102.9m, down 73.8% on the previous year.
The group paid £70.0m in income tax during 2022, resulting in a net profit of £32.8m, down 88.1% on 2022. After also including a post-tax loss of £13.4m from discontinued operations, Entain was left with a total net profit of £19.5m, a 92.5% drop from £260.7m in the previous financial year.
However, EBITDA for the year edged up 0.3% to £903.9m, while underlying EBITDA was up 10.3% to £993.2m.
"Our growth strategy comprises four pillars which will continue to broaden our reach, diversify our audiences, increase our scale and drive a strong sustainable performance across the group," Nygaard-Andersen said.
"These pillars are leadership in the US; grow our presence in existing markets; expand into new regulated markets – both organically and via M&A; and extend into interactive entertainment."