After Nasdaq listing, Sportradar's focus turns to the future
| By Robin Harrison
|

Reading Time:

4

minutes
Yesterday (14 September) marked Sportradar's debut on the Nasdaq Stock Exchange, with a host of executives and investors present to ring the opening bell. Chief commercial officer Eduard Blonk discusses what it means, and what's next.
Yesterday's bell-ringing ceremony at New York's Nasdaq Stock Exchange saw a host of Sportradar executives in situ, to mark the launch of the data specialist's initial public offering.
Also in attendance were its investors, among them basketball legend Michael Jordan and Los Angeles Lakers part-owner Todd Boehly.
It certainly doesn't hurt for a business aiming to lead the evolution of the sports viewing experience to have one of the most iconic name in sports as a backer. But it was a statement from an investor who couldn't attend that set out its bullish position.
"Today is just the beginning for Sportradar," said Ted Leonsis, owner of Monumental Sports & Entertainment – the company that controls Washington DC's NBA, NHL and WNBA teams – and venture capital fund Revolution Growth.
"Revolution Growth first invested in the company in 2015, recognising that trusted data was becoming an increasingly integral part of professional sports," he explained. "When we look at where the sports industry is today, and where it is going, data analytics is without a doubt one of the most important tools for sports teams, for media companies, and for betting organisations.
"Sportradar has helped eager fans access a more immersive sports experience. And rapid digital acceleration during the pandemic has opened up numerous new opportunities across the industry."
For Sportradar chief executive Carsten Koerl, the listing was "a testament to the ambition, originality and resourcefulness of our employees, the strength and commitment of our partners, the confidence and support of our investors and the vision of our customers".
He pledged to "continue to propel digital transformation across the sports ecosystem" following the listing.
Accelerated growth
The IPO will see up to 19.0m Class A shares in Sportradar sold at $27.00 per share, with Koerl granting the underwriters an option to sell an additional 2.85m shares at the same price. When the offering closes on 16 September, this could result in proceeds of $513.0m from the IPO alone.
Its chief commercial officer and regional CEO for Asia and the Pacific Eduard Blonk says the company has to date shown a record of growth and free cash flow. Sportradar now has the means and the funding to accelerate that growth, and invest in its technology, its people and its acquisition strategy.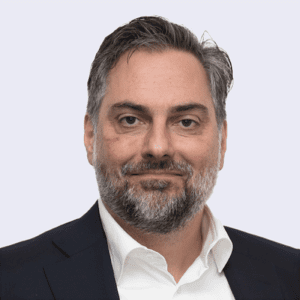 Blonk sees its data rights deals as "the raw material", which in turn requires investment in technology to enhance its camera technology and computer vision, allowing it to collect more data points. "But then of course it's what you do with these data points," he says. "There is access to so many of these for the sports we are tracking.
"So to build the story with those data points, for the fans, it's the story you build, and for that you need the technology to compute all those data points."
US prospects
He sees Sportradar as having been adept at selling that story to the market, and for a listing location, the US "is a good natural fit for Sportradar going forward". This was not only down to the wave of regulation sweeping the states, he adds, but also for the broader market trends when it comes to fan engagement and access.
"[As] technology company we believed this was the best fit for us, [because] the sports fans, and how you access those fans, it's a market where things are quite advanced," he explains. "They see how to take that fan journey forward, and that was a key reason for looking at a listing here – and of course there is some market mechanics as to why those choices were made."
However Sportradar's path to the Nasdaq could have taken a different route. Blonk says both a traditional market listing and a special purpose acquisition company (SPAC) combination were considered. "At the end of the day it was the decision the board and the investors to decide on the most suitable".
Though it ultimately opted for the traditional listing route, Todd Boehly, who led the SPAC that was expected to combine with Sportradar, ultimately became part of the IPO. His Eldridge Industries holding company, alongside advisory body Radcliff Management LLC, and certain other investors committed to purchasing $159.0m worth of shares at the offering price.
Of course, the exponential growth of the US betting market also makes it a particularly attractive location for a listing. It's likely to grow to a $23bn to $30bn market at maturity, Blonk points out.
It's also the breeding ground for covergence between betting and media, across broadcast and digital platforms. Since 2018, this has seen efforts to incorporate sports viewing, tracking teams, fantasy sports and placing bets into a single ecosystem, to enhance the fan experience.
"We're serving over 350 media and broadcasters and sports betting operators, so the likes of DraftKings on one side, and the Apples, the Googles on the other," Blonk says. "So it's all about the fan, and yes there are different mechanisms to extract value. You use that same raw material, but tell different stories to engage with those audiences. And it is merging.
"The other role we play is with the leagues," he continues. "We have more than 150 relationships globally, and it's not about extracting value, it's also about bringing value to the leagues.
"They need to ensure their marketing, advertising works for them – so they have that same story need to address that market. We play a role in both of these, as well as providing data and performance analytics."
Ultimately, while the data is the starting point, it's what businesses do with that raw material – across multiple outlets – that creates the value, Blonk says. And to highlight that convergence, having investors such as Michael Jordan, Todd Boehly certainly helps.
"No organisation is better positioned than Sportradar to be the dominating force at the nexus of sports and big data," Leonsis' statement concluded.
"It is evidenced by their unparalleled data science team, their deals with major leagues and media companies in the US and around the world, and their forward thinking approach to partnerships with companies like DraftKings. Revolution Growth is proud to have played a role in helping this game-changing company reach today's milestone."