Portugal igaming revenue reaches record €84.2m in Q3
| By Robert Fletcher
Online gambling revenue in Portugal amounted to a record €84.2m in the three months to 30 September 2020, according to new figures published by national regulator Serviço de Regulação e Inspeção de Jogos (SRIJ).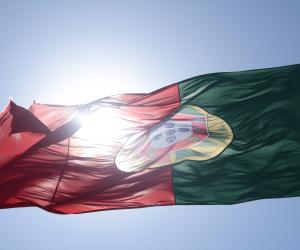 The quarterly total represented a 55.6% year-on-year increase on the €54.1m in the corresponding period in 2019, and also 22.6% improvement on €68.7m in the second quarter of 2020.
Sports betting revenue for the quarter amounted to €42.5m, up 23.2% from 2019 and also more than double the total generated in Q2, helped by the restart of major sports events following the novel coronavirus (Covid-19) shutdown.
Players wagered a total of €222.8m on sports betting in Q3, almost double the amount bet in the same quarter in 2019.
Football was the main source of sports betting interest during Q3, accounting for 79.1% of all wagers placed in the quarter. Tennis was a distance second with 11.8% of bets, then basketball on 6.5%.
Revenue from games of chance reached €41.7m in Q3, up 47.9% on last year. However, this was down 12.9% on the €47.9m generated in Q2 2020, as some consumers switched back to sports betting amid the return of many sports competitions.
A total of €1.18bn was spent on online games in Q3, up 59.4% from €741.6m in the corresponding period in 2019.
Slot machines were by the most popular form of online games of chance during Q3, accounting for 70.3% of wagers in this market, ahead of roulette on 13.8%, blackjack on 6.1% and poker with 4.8% of the market share.
Some 156,000 consumers registered for new accounts in Q3, while the number of people who opted to self-exclude from online gambling also increased in the quarter to 62,100.
In terms of operator numbers, a total of 24 licences are currently active in the country, up from 18 in 2019, with 11 of these being valid for sports betting and 13 for online games of chance.
Portuguese casino operator Solverde Group was one of the new additions to the market in Q3, having secured an online sports betting licence in September 2020.