Predictions: Around the globe
| By iGB Editorial Team
|

Reading Time:

9

minutes
In the final part of iGB's predictions series, we go around the globe with experts giving their opinions on how the gambling industry could develop worldwide in 2023.
Established regions
North America: Eric Frank, CEO, Odds On Compliance
What are your hopes for the US gambling sector in 2023?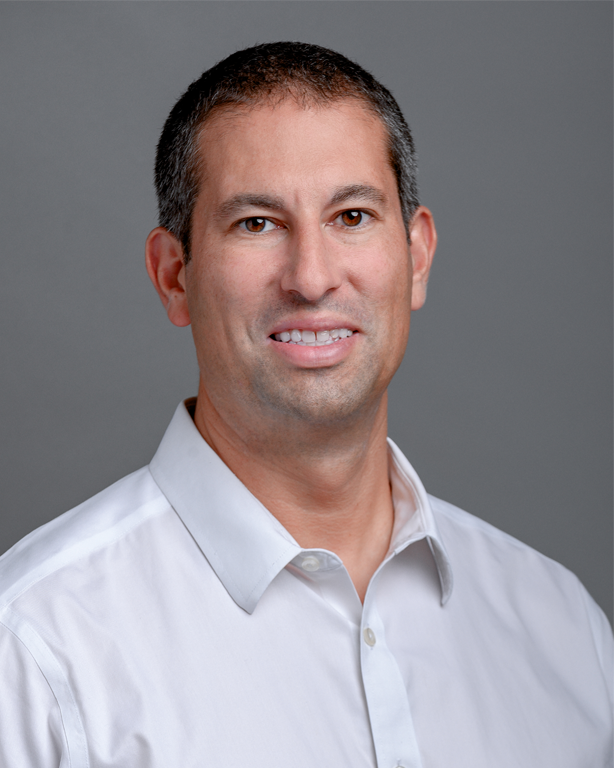 My main hope is that one of the remaining large states without legal sports betting – Texas, Florida, California – advances their legislative efforts significantly, with the regulatory framework for a competitive market – favourable tax rate, licensing fees, large number of skins available, favourable operating conditions.
What challenges will the US industry face in the coming year?
Responsible Gaming seems to be a keen area of focus for 2023. The industry, and regulators in particular, seem to be questioning whether the current processes, tools and innovation are insufficient to protect consumers facing or suffering from responsible gaming behavioural problems.
What one thing could transform the industry?
Silicon Valley. A major tech giant like Google, Amazon or Facebook entering the market could be a game changer for innovation in the marketplace. Additionally, another key state adding igaming in 2023 could open the door for a few other states to follow suit.
Asia: Alidad Tash, managing director, 2NT8
What are your hopes for the Asian gambling sector in 2023?
Recovery and getting back to 2019 levels, which would be easier for most jurisdictions except Macau. Anywhere else, they have a chance – Singapore can do it. Korea can do it, but Macau? Hell no.
What challenges will the Asian industry face in the coming year?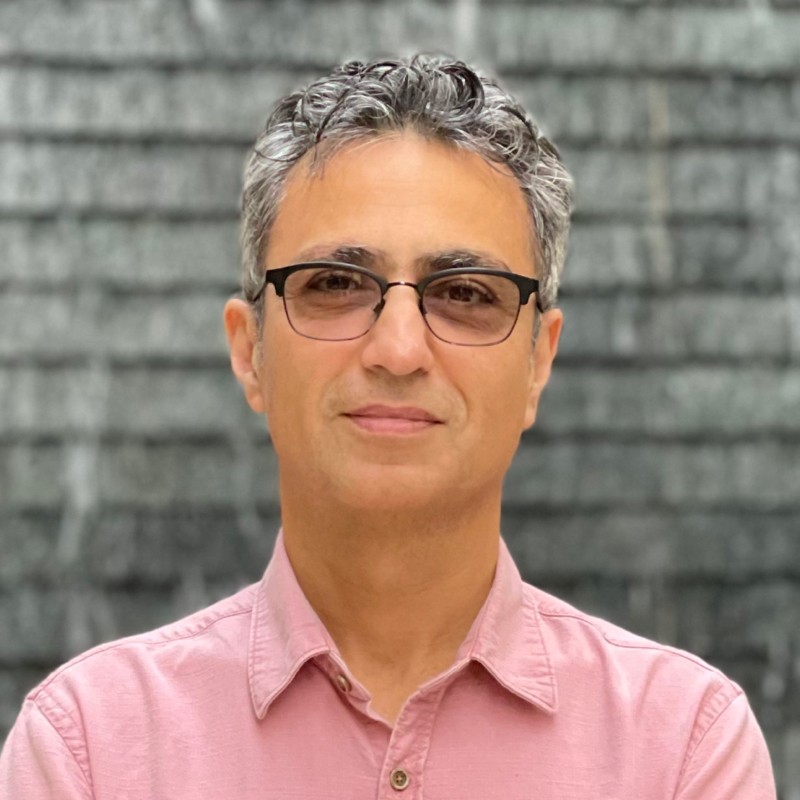 Inside Macau, battling Covid; there will be uncertainty until an equilibrium is reached. Outside Macau, the Chinese government's stance on allowing people to travel there. We don't know if or when China opens up, whether China will allow hardcore gamblers to travel to Manila.
Number two, you have to get your money there. There's uncertainty whether high rollers will be allowed to travel abroad. This extends to Macau as well. That is a mystery to everybody. Will Singapore be able to survive without the Chinese high rollers, when China is making it more difficult to get there? That's harder without the junkets.
What one thing could transform the industry?
I have no idea. I've given up being an optimist – let's get back to running the race before we even think about optimising things. Within the context of 2023, it's very difficult. Innovation is not what you need. When you're starving, you don't think about recipes; you just think of what you can get to eat.
On the other hand, Las Vegas is a miracle. They are breaking all-time records, though there are question marks there as to whether the recession will burst that bubble in 2023.
There's so much uncertainty, with this potential reopening in China coming at the end of the year, that makes things really difficult to predict. If this was six months ago, I would have a good idea of what to predict, but there is so much uncertainty. They haven't even announced things yet. They're leaning towards opening but a big outbreak could derail everything.
Great Britain: Rawa Kaftan, associate, Wiggin
What are your hopes for the British gambling market in 2023?
If you were to cast your mind back to 8 December 2020 – the date on which the government announced its review of the Gambling Act 2005 – we were promised that a white paper would be published during the course of 2021 setting out "proposals for reform". It might be the glaringly obvious thing to say, but it's high time for its publication.
2021 and 2022 have now passed and the continued delay has left the industry in a protracted state of limbo and unable to draw up meaningful future plans beyond what is immediately around the corner. Publication would allow market players to properly assess the potential opportunities that the proposals might bring, but also reflect upon the impact of the likely introduction of a framework of tighter regulation – in particular, for example, on gambling marketing and the imposition of stake limits on online slots. Either way, publication will bring an end to the current uncertainty and help businesses make longer-term strategic plans for their British-facing operations.
What challenges will the British industry face in the coming year?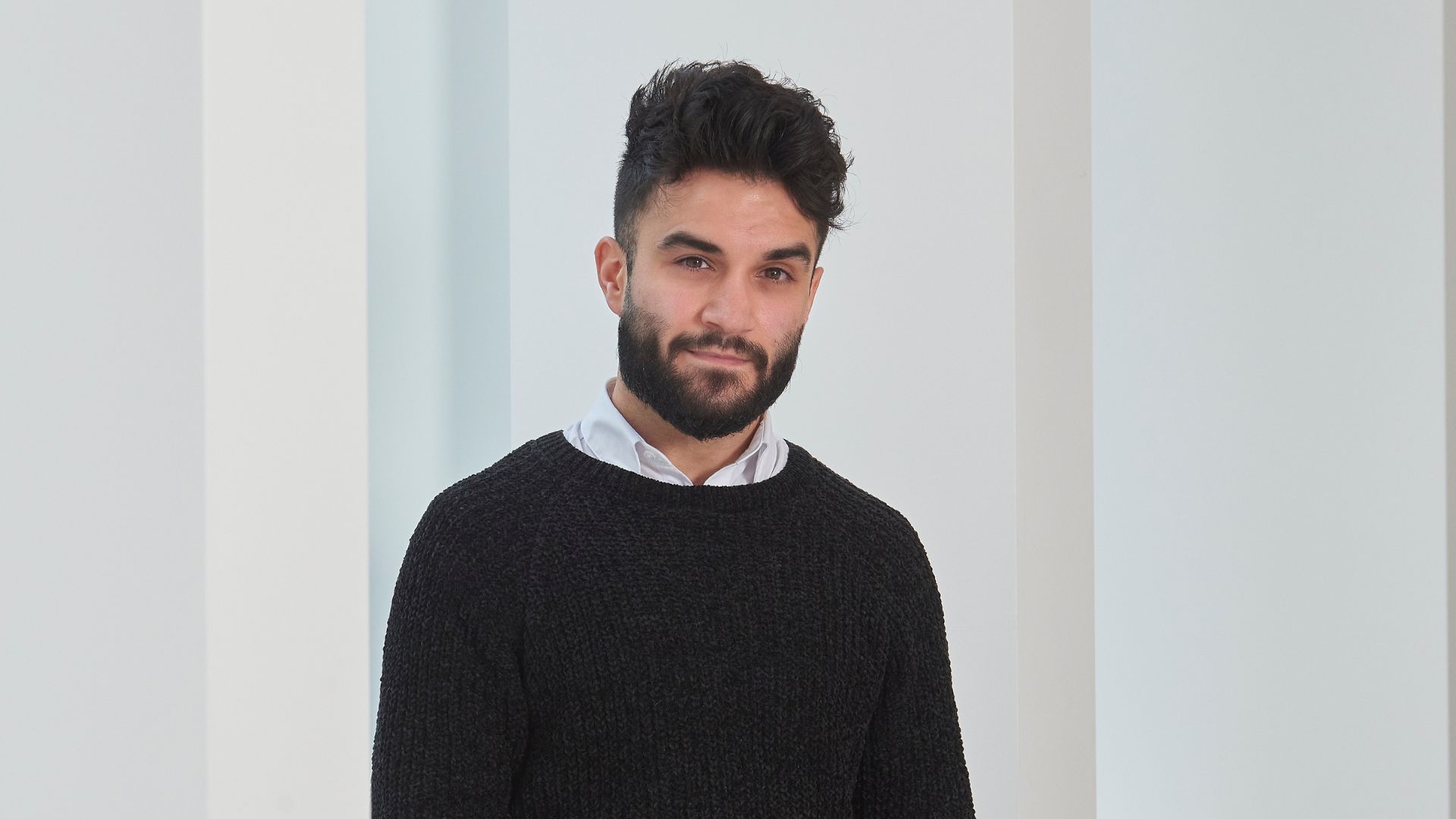 The British gambling industry has faced uncertain times for quite some time now, and it seems that is set to continue into the new year which will, of course, bring a variety of challenges.
As touched upon above, while we can make an educated guess as to what the white paper might say, the industry continues its wait with bated breath for the published proposals. Where operators may face more immediate challenges in 2023 is in its dealings with the Gambling Commission. Over the last few years, the Commission has introduced concepts such as special measure processes and affordability, and enforced against operators on these concepts without giving the industry direction or guidance as to its expectations. This only serves to create tension between operator and regulator and results in a sense that the Commission might regulate as an authoritarian body rather than engaging with the businesses it licenses.
One only needs to look at the Commission back-peddling on the customer interaction guidance that was supposed to take effect in September 2022 before deciding to consult on the guidance instead, but somehow still insisting that the majority of the new requirements will take effect from the September date. It will be interesting to see what position the Commission will take with regard to enforcement on the new requirements in the period that, due to its own shortcomings, has left the industry in a state of confusion by virtue of a lack of guidance on those new requirements.
What one thing could transform the industry?
The obvious answer here is the white paper. Though, actually, what might be more transformative is if the publication of the white paper serves as a reset between the relationship between the Commission and the industry it regulates, and it might be helpful to look backwards before moving forwards.
2014 was a significant year in the British gambling industry not only because amendments to the Act led to an influx of licence applications, but also because the government published the Regulators' Code. The foreword to the Code sets out a government commitment to "reducing regulatory burdens and supporting compliant business growth through the development of an open and constructive relationship between regulators and those they regulate". The Code itself states that regulators – such as the Commission – must have regard to the Code and provisions contained therein state, for example, that regulators should:
Carry out their activities in a way that supports those they regulate to comply and grow;
Provide simple and straightforward ways to engage with those they regulate and hear their views;
Ensure clear information, guidance and advice is available to help those they regulate meet their responsibilities to comply;
Ensure that their approach to their regulatory activities is transparent.

In light of the (hopefully) imminent publication of the white paper, 2023 might serve as a good time for the Commission to familiarise itself with the Code in the hope that it and the industry it regulates can rebuild what, at times, appears to be a fractured relationship. The recent speech given to industry CEOs by Andrew Rhodes hints at a desire for a less abrasive relationship but the proof will be in the pudding.
Emerging regions
Latin America: Karen Sierra-Hughes, vice-president, Latin America and the Caribbean, Gaming Laboratories International (GLI)
What are your hopes for Latin America's gambling sector in 2023?
Political changes that took place in important markets before the end of the year may have slowed down the progress of regulatory development that would have brought certainty, stability, and sustainable growth for key markets that the global industry was so looking forward to, but I am hopeful that 2023 will bring the revamp of these opportunities for countries such as Peru in the first half and Brazil in the second half.
I am looking forward to seeing how the new online gaming industries in Cordoba and Mendoza in Argentina will develop and hopeful that more regulatory developments will start in the Argentinean provinces that have not advanced yet in that direction.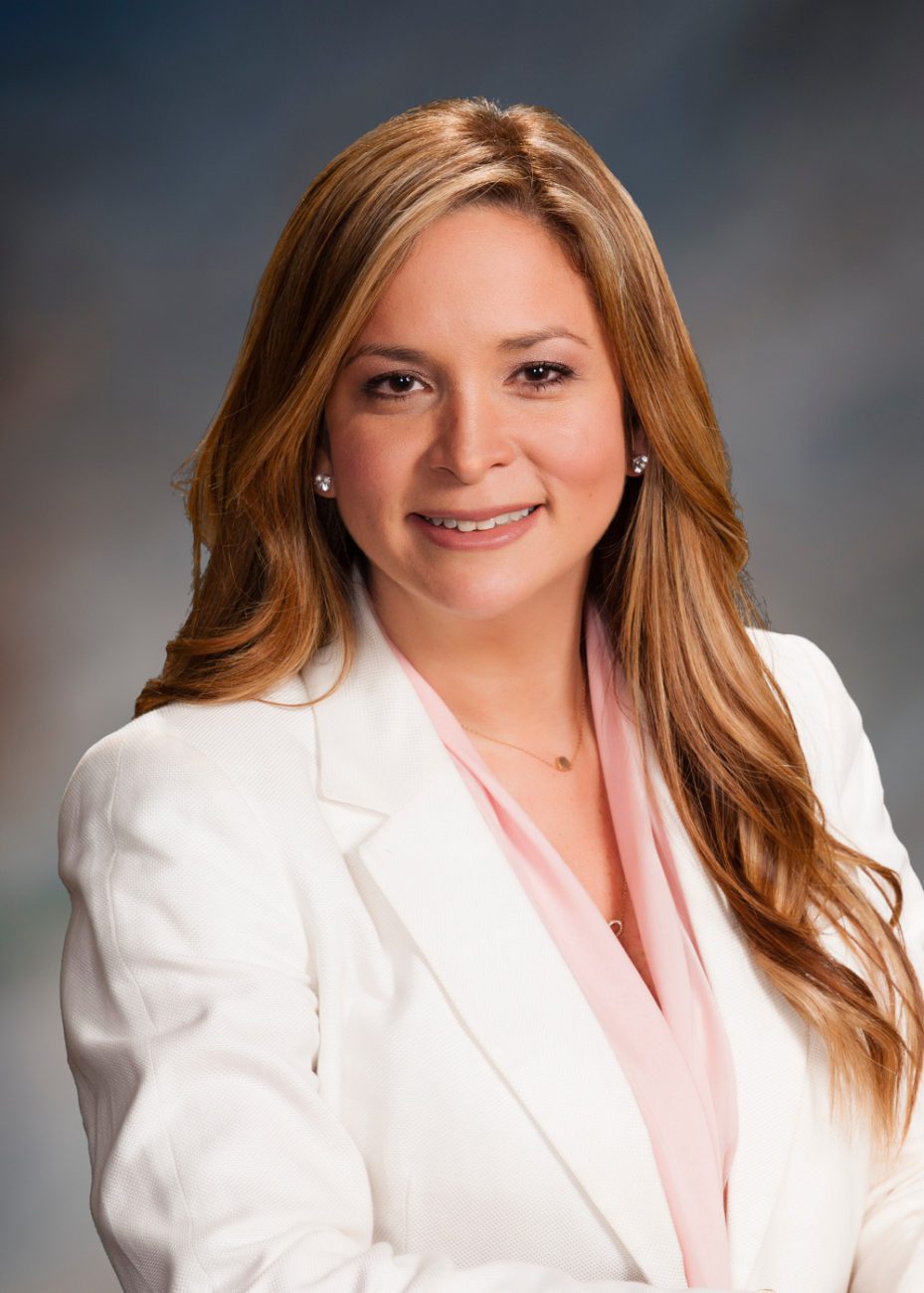 I am also hoping that 2023 will bring the materialisation of new lottery verticals and is sports betting opportunities at the State Lottery level in Brazil, and that Chile passes the online gaming legislation that had an important impulse in the first half of 2022 but was halted and still pending discussion in the Congress.
Finally, I hope that more LatAm operators start exploring markets outside the region. We have sophisticated operators with great technology, professionals and experience that are in condition to compete outside the region, and it will be a great pride to see them exploring opportunities around the globe.
What challenges will the Latin American industry face in the coming year?
I prefer to transform challenges into opportunities, so I will respond to the question the opposite way. The opportunities I see are all industry stakeholders coming together with a collaborative industry approach to fill the gaps that lack of regulation or insufficient regulation has left for diverse reasons in different jurisdictions. We should aim to establish consensual frameworks and guidelines for self-regulation where needed, and a good example is a proactive approach regarding responsible gaming and player protection. Fraud prevention is also crucial, as is establishing a collaborative network among operators to report and communicate when it happens. It not only protects their operation and the fair game but also directly impacts our efforts to protect our sports leagues and prevent match-fixing.
We can't deny the proliferation of illegal gaming, and this brings the need for regulations to be construed with the aim to support the success of legal operators with the most diversified gaming experience and fair conditions for all while protecting the player and vulnerable. That requires the customisation of regulation per the specific culture and economies of each jurisdiction, allowing operators to offer the best gaming experience for the players in a protected and safe environment.
What one thing could transform the industry?
Omnichannel, for me, continues to be a fascinating opportunity to link the land-based gaming industry with online customers.
Taking advantage of the technological development around omnichannel gaming and sports betting platforms, game content and the use of cashless and non-traditional payment methods in land-based operations is key to this, but in some jurisdictions, support from regulatory agencies by updating regulations may also be needed.
Africa: Yahaya Maikori, partner, Law Allianz
What are your hopes for Africa's gambling sector in 2023?
The industry has grown exponentially in the last seven years or so, and so have some of the companies. What I would love to see starting from 2023 is indigenous operators listing their operations in their local stock exchanges.
For me that will signify the coming of age of the industry – such a move will move gaming into the mainstream, placing it side by side with other blue-chip companies which are considered significant players in the financial sector.
Such initiatives will help attract the needed investments from financial institutions, and bring confidence to the public while debunking the long held misconception that gambling operations are largely pipelines for criminal activities and therefore incapable of transparency.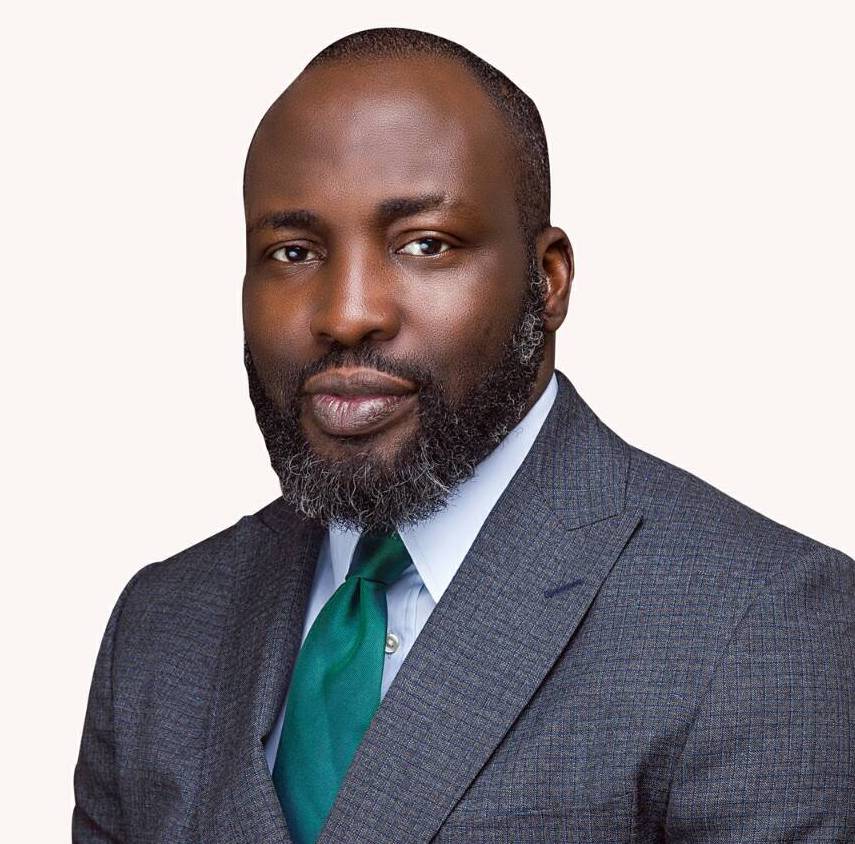 Outside of South Africa, I cannot point at any other African operator which has successfully achieved this milestone. Recently, a listed South African media company bought significant shares in a Nigerian operator but as far back as 2002 Phumelela was listed on the Johannesburg Stock exchange.
What challenges will the African industry face in 2023?
One of the catalysts for the explosion of the gaming market is the ease of payment, which is primarily driven by fintech and grassroots adoption of cryptocurrencies.
The high adoption rate of cryptocurrencies by Africans was primarily to save money against unstable local currencies, to speculate, avoid exorbitant remittance fees and avoid bank bureaucracy while also using crypto for easy payment for goods and services.
Research shows that Africa has the highest adoption rate, receiving 3% of global crypto at a total value of $106bn for the period from June 2020 to July 2021, which one study said was a 1,200%, increase compared to the previous year.
As of November this year, crypto has shed about 70% of its market value since hitting an all-time high of roughly $69,000. The crash is bound to rattle the confidence of the entire African market, underscoring the fears of most governments across African central banks. The overall market capitalisation of crypto assets has dropped to less than $1tn, from its November 2021 peak of $3tn.
Additionally the collapse of FTX exchange will push central banks across Africa to impose additional restrictions on the financial activities concerning cryptocurrencies.
What one thing could transform the industry?
The one thing I believe will radically transform the industry by unleashing the market potential is access to affordable broadband, which is the single most important infrastructure for digital commerce.
There is a famous Airtel advert that is often aired across Africa which says "you are lost without data – data is life". While this is almost true elsewhere, data is still a luxury in Africa and definitely doesn't come close to becoming a life essential.
Having said that, it is important to contextualise our peculiar situation. In research conducted by A14, juxtaposing the cost of data-only mobile broadband as a percentage of average income in 2020, African countries ranked eighth out of the ten most expensive countries in the world for 1GB of mobile data. The Central African Republic was the most expensive, with 1GB of data costing the equivalent of 24.44% of average income.
So imagine the economic disenfranchisement of hundreds of millions of people in the continent and what that means to the industry.

Gaming Innovation Group is a leading igaming technology company, providing solutions, products and services to igaming operators. Founded in 2012, Gaming Innovation Group's vision is to be the industry-leading platform, sportsbook and media provider delivering world-class solutions to igaming partners and customers. GiG's mission is to drive sustainable growth and profitability of partners through product innovation, scalable technology and quality of service.
The rest of the series