Reels to wheels: How Raw is reinventing slots
| By Cole Rush
Raw iGaming positions itself as a new kind of slots company. Helmed by Tom Wood, the business has pledged to break new ground in the online slots space.
Tom Wood's igaming heritage stretches back years, taking in NordicBet, Betsson, Jadestone Networks and the many iterations of Scientific Games' online division, most recently SG Digital.
Backed by his track record of innovation and hundreds of game launches, Wood is building out his team at Raw iGaming, making games that transcend the usual slots fare.
Navigating a "sea of sameness"
Wood's hope for Raw is that the business can punch through what he sees as the ho-hum, cookie-cutter slots that igaming players encounter on a daily basis.
"We want to develop and deliver gaming technologies that go beyond what we call the 'sea of sameness', the never-ending ocean of 3×5 and 4×5 games."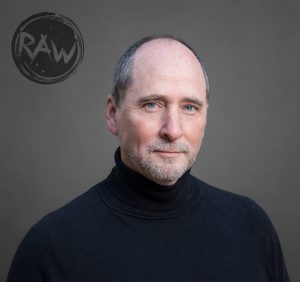 There's nothing wrong with traditional slot formats, arrays and themes. But Wood argues that the mechanics blend together, and one company's game can come across pretty much identical to that of a direct competitor.
"Think about what you find in the cereal aisle at the grocery store," he says. "You know the feeling, standing there looking at a long corridor packed with cornflakes. You don't know which to choose because they all look and probably taste the same."
The current state of igaming sounds an awful lot like that cereal aisle, according to Wood. "It's our vision to provide game and platform mechanics that stand outside of the commoditised slot world and offer new, exciting experiences that will resonate with players."
If the industry represents a "sea of sameness", you need a solid crew to help you navigate. Raw is already assembling a team of industry veterans.
"I've had the incredible fortune of hiring two industry giants," Wood says. Those are Henrik Fagerlund, formerly of NetEnt/Evolution, as the startup's chief operations officer and Videoslots veteran Ricardo Ruiz as chief technology officer.
"With Ricardo and Henrik onboard, plus our team of investors, we have the security of a wealth of experience we can draw upon."
For their part, Fagerlund and Ruiz each bring a unique perspective to the business, which Wood hopes will help the company overcome the commoditisation that churns beneath the waves of sameness.
Fagerlund emphasises the broad spectrum of his role. Operations covers a lot of ground at a startup, and Raw is no different. "I am involved in almost everything at this phase," he explains. "I've been tasked to ensure Raw iGaming operates in a reliable, compliant and efficient manner.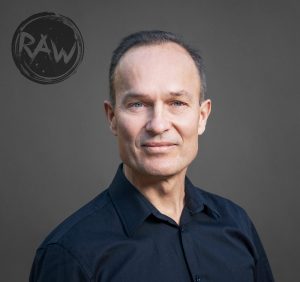 "Perhaps the most important aspect of my role," Fagerlund continues, "is to ensure that we deliver to the level of quality and innovation we want to be known for."
Ricardo Ruiz is equally excited by the opportunities Raw presents.
"The company vision is to totally differentiate on top of all competitors and there is clear support for disruption from the business side […] that alone is a dream for any technical person," he says.
"At the same time when you get to be in a company in its early stages, that's the perfect moment to introduce and work with the latest tech solutions," Ruiz adds. "It's a win-win for the business, long-term."
Ruiz says his "product first" approach is a good fit for Raw: "Ideas cannot be limited by feasibility. Let tech instead be the enabler and driver of disruptive ideas. [We'll] build differentiated concepts, which will need smart solutions. I believe all challenges can be overcome; no idea is impossible to implement."
The pair are keen to emphasise that they're looking to do the impossible, or at least the implausible. The company's early offerings look completely different from the run-of-the-mill reel arrays and themes slot players fans already know and love.
Reinventing the wheel
Tom Wood's experience has shaped the way Raw develops slots products. With the help of Ruiz, Fagerlund and their teams, the company aims to innovate on tried-and-true slot experiences to craft something fresh.
However, Wood is quick to note that not every idea sticks, especially when you're thinking outside the box. Or, as Wood puts it, "throwing the box away entirely".
"Working with new ideas can be a humbling experience," he says. "Many of my game innovations didn't strike a chord with players or operators. You just have to learn from the misses and keep pushing the boundaries. In the end, you'll find your secret sauce."
Henrik Fagerlund has proven helpful in this approach, bringing his years of experience to the Raw table.
"I've packed a huge suitcase full of dos and don'ts," Fagerlund says. "I think the don'ts are just as important as the dos, and that mindset will help Raw avoid repeat mistakes in our development process."
Right now, Raw's flagship product is SuperSlice (patent pending), a unique game engine that combines a completely new slots look and feel with familiar gameplay and mechanics.
"To state the obvious," Wood says, "SuperSlice is based on a wheel and not a reel set."
Obvious indeed. One look at the game and anyone familiar with typical slots will immediately notice the distinct wheel-based game format. Raw has commandeered a historically bonus-related game element and reworked it.
"Wheels are almost exclusively used as jackpot bonus wheels and gamification features found in RNG and social games, such as daily bonus spins," says Wood. "It occurred to us that no one has taken a hard look at how a wheel can be used as the main focus to create a more enriched, dynamic experience and actually represent the base game instead of a bonus round.
"The SuperSlice engine adds an unknown number of random wheel slices to any wheel design. So on each spin, the player doesn't know how many slices of the wheel they will get, what will be on those slices, or where the wheel will eventually land.
"It can be two slices with two bonus features guaranteeing a bonus win, or 12 slices with different value symbols, bonuses and misses, and so on. The anticipation for the player creates something exciting and unpredictable."
As if that wasn't enough, Raw also offers add-ons it dubs Bonus Rush and Clusterspin, which operators can activate to further differentiate the gaming experience.
These can be activated or deactivated at will, based on regulatory requirements or operator preference. When they're available, Bonus Rush and Clusterspin bring more dynamism to Raw's content.
"Clusterspin is an innovative side bet game that allows the player to place a wager on whether they will have a winning or losing round based on a set number of spins," Wood explains. "This is for those days when you feel you're in the flow on your favourite game or when you can't seem to hit anything.
"This feature allows you to set an extra wager on the next set of spins which can pay you up to an extra 1,000x on your wager, outside of your normal gameplay wins."
Then there's Bonus Rush, for players who don't want to spin relentlessly hoping for a feature.
Wood notes that Raw's games lean toward medium to high in terms of volatility, so Bonus Rush is a nice option for players seeking a quicker way to unlock features. "Bonus Rush is for those players who want an alternative to reach the bonus. They can buy direct access into the action," Wood says.
These are designed as an easy addition, so are configurable for all titles in its portfolio. "We want to provide as much opportunity for players to enjoy our games while keeping things simple for operators."
Game on
Fuelled by SuperSlice and Raw's add-ons are Wheels of Rock and Journey to Chaos, two titles directly taking on that sea of sameness. Both launched in January 2022.
"Wheels of Rock is a volatile, music-themed concert of respins, multipliers, free spins and a feature we call MagSpins," says Wood. "MagSpins offers the players three spins on the MagSpin wheel and the chance to win up to 25,000x their bet on any spin session.
"The respin offers a guaranteed win by removing all losing slices and guarantees activation of the multiplier wheel spin on symbol wins, with multipliers up to 25x. The retriggerable free spins offer an increase of the respin multiplier wheel up to 50x and offers unlimited increasing multipliers that increase the value of each symbol on each win."
Journey to Chaos, meanwhile, draws from the ever-popular well of Egyptian mythology and folklore. "It's the world's first cascading wheel game," Wood says. "Each god represents a multiplier from 1x to 4x in the base game and 2x to 8x in the free spins feature.
"Triggering a win on each wheel triggers the cascade to the next god wheel, increasing the multiplier and hopefully leading to the RA wheel, which offers spin win multipliers up to 4x as well as 8 or 12 free spins."
Wood argues the titles are designed to offer a fresh take on what a slot can be. But surprisingly he shies away from saying he's setting out to disrupt the industry.
Entertainment over disruption
Wood avoids using the word "disruption" in general, he says. That's not his, nor Raw's intention.
"Rather, I want to give players and operators a new category of entertainment. It's entirely possible that these games could carry their own tab on an operator's site – it's a new experience, perhaps newer-feeling than other recent successes such as Megaways."
Wood hopes that Raw becomes a benchmark for new ideas and inspiration, opening up new opportunities for developers to take risks or give newfangled ideas a shot in a crowded market.
"As an industry, we must find new channels for entertainment if we're going to compete with the likes of streaming, video games, movies and music."
Ruiz agrees, and emphasises the need for products that influence the development of new technologies, instead of the other way around. "Technology is not really the problem," he says. "It's the lack of product innovation, and Raw is already unique in those aspects and has been since day one."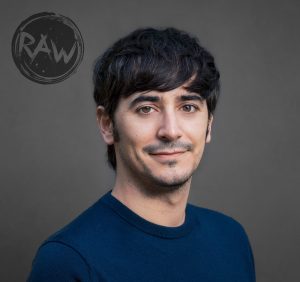 Fagerlund, meanwhile, takes the view that the company should be as lean and focused as possible. "I have already gone deep into product development by reviewing and giving feedback on our upcoming games," he says. "I want to ensure we operate in the right way from the beginning, but without too much admin or bureaucracy. We're laser-focused on staying fast and nimble."
Wood, for his part, admits that Raw's approach is new and will take time to take root in the industry. Therefore, the year's focus is less on exploding into operators' minds and more on presenting ideas to them, learning and working with partners and operators to evolve both the content and its philosophy as a company.
"We've got a lot of big news planned for this year, so keep your eyes and ears open."