The evolving concept of exclusivity in tribal gaming
| By iGB Editorial Team
|

Reading Time:

4

minutes
The tribes have fought for exclusive rights to gaming for decades, to ensure their operations provide returns to their communities. But amid the wave of gaming expansion sweeping the US, they face a dilemma over how to engage with these legalised verticals, while protecting their interests. Valerie Spicer of Trilogy Group sets out the current state of affairs.
To truly understand the impact of exclusivity, it requires going back to the initial thoughts in the compacting process. Nowhere was there a 'Tribal Gaming 101' handbook setting out how to negotiate with the state, and what, pray tell, the future would hold that you needed to contemplate in the many decisions that were in front of you.
What will the number of locations, number of machines, scope of games, problem gambling, internet use, all matter in years ahead? And most importantly, how does one protect their interests for the future?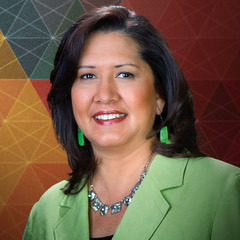 Exclusivity, in the main, was a means of protecting the incredible financial investment a tribe was going to make for the economic future of their community. It was a way to secure the tribe's place competitively, along with the many jobs and benefits that were going to be realised through the sharing of revenue dollars. Exclusivity was by definition an exclusion of the ability for competition to share in what the tribes had fought for and invested in.
Fierce defence
As both commercial and state gaming segments of the industry at large continue to grow adding new states and the scope of games offered, the encroachment on the position of exclusive tribal gaming compacts increases.
Year-over-year and countless Dollars spent, the protection of the exclusive right to conduct gaming has come under attack. Yet, the narrative to protect tribal government gaming never changes. The economic benefit from gaming is in many cases the only revenue source that allows the tribe to be self-reliant, rather than dependent on government dollars to operate social programs for their communities.
The revenue sharing contributions, like the facilities, have grown and with them a reliance on the programs they serve. Yet, time and time again, defending exclusivity typically comes around with every legislative session and every new expansion.
The conundrum
The inclusion of exclusivity was necessary and valuable to the infancy and potential for growth of tribal gaming and protection of a tribe's investment.
The language, in many cases of the compacts, could never have anticipated the continual shift and growth of the gaming industry – new states offering gaming, internet gaming, sports betting, racino, or fantasy sports.
How could one have predicted the future and protected for it in the compacts?
The playing field
Since the repeal of the Professional and Amateur Sports Protection Act (PASPA) in 2018, the spread of sports betting has been viral.
In state after state, legislation is being introduced and passed. Along with it comes the challenge to tribal-state compacts where exclusivity exists.
In this scenario, the stakeholders are many and the influence, politically and financially, is profound. Never before has there been a movement of expansion quite like this one; the landscape that included sports betting was small and limited for decades.
Fantasy sports grew in acceptance and circulation and with it the desire to wager on sports. An industry such as gaming can produce new and various machines, but this was a completely new offering for many, and now everyone wants it and everyone wants their piece of the pie.
Timing could not have been more impactful, somewhat like the perfect storm: new offerings, Covid-19 shut-downs, depleted budgets and sports betting.
For tribes, sports betting is a new offering in the form of a widely popular amenity, whose revenues initially were hard to determine as beneficial. Especially if the trade-off to get it meant potentially negotiating against oneself and the prize possession of exclusivity.
Additionally, tribes have garnered and grown fruitful and reciprocal relationships with teams, leagues, the sporting venues near to them. Sponsorships have been feverishly fought for and won.
There is a true sense of pride to see the naming rights on a venue, or a glimpse on television of one's logo on the infield, not to mention back in the community, support for youth sports.
Now, there is a new facet to consider and that is that all want to engage in, and benefit from sports betting.
Tribal gaming is tribal government gaming. Tribes are in the industry and know what it takes to operate, market, regulate and protect a gaming entity. Sport leagues are in sports and know how to manage their game play, its players, and to market their sport and operate their venues. Two sides of the shiny new penny.
Trade-offs
Have exclusivity clauses been pushed to the brink? Is it feasible to retain and grow with the expansion that continues and hold that line? Is there a point where the constant cost of defenve outweighs its benefits overtime, either financially or politically?
The language of exclusivity is tenuous to protect from the constant onslaught of competitive advances, perhaps there is a place in time that negotiations will encompass working to control the narrative of expansion beyond exclusivity.
Many ask why tribes were not quick to jump into the fast lane towards sports betting, but those who have been on those front lines for years understand it all too well.
It will be the wisdom of the leadership that determines the right path forward, especially in the face of potentially shaving a piece of exclusivity as a result. Creative crafting of advancement that protects years of investment, and secures a place for the years yet to come.
Now you've read Valerie Spicer's thoughts, have you say through the Tribal Gaming Survey. This project sees ICE 365 collaborate with Pechanga.net, to gather opinions from tribes on the future of their gaming industry. It's open to all tribal gaming operators, so share your thoughts here.
Valerie Spicer leads Trilogy Group with more than 35 years of gaming experience, working in a collaborative fashion on B2B opportunities for Tribes and businesses alike. The work Valerie does with Trilogy encompasses representing an array of companies from Tribally owned enterprises to national, and international corporations. In addition to the B2B efforts Valerie drives, she works in concert with national and regional gaming associations, and holds a position as an advisory board member to the National Council on Problem Gambling.
Prior to Trilogy Group Valerie was the Executive Director of the Arizona Indian Gaming Association (AIGA) where she worked extensively in the Tribal, private and public sectors of the growing industry.
Spicer is proud of her Mescalero Apache and Hispanic heritage, as well as her Degree in Business Management. Spicer was named by the Arizona Business Magazine as one of the "50 Most Influential Business Women" in Arizona. In 2011, Spicer was named a "Great Woman of Gaming", Proven Leader, by Casino Enterprise Management Magazine. In 2004, she was named one of the "Top 25 People to Watch" by Global Gaming Magazine.