iGB Market Monitor – September 2019
| By Stephen Carter
This edition of the iGB Market Monitor drills down into the latest public numbers and data from the Netherlands, Portugal and Spain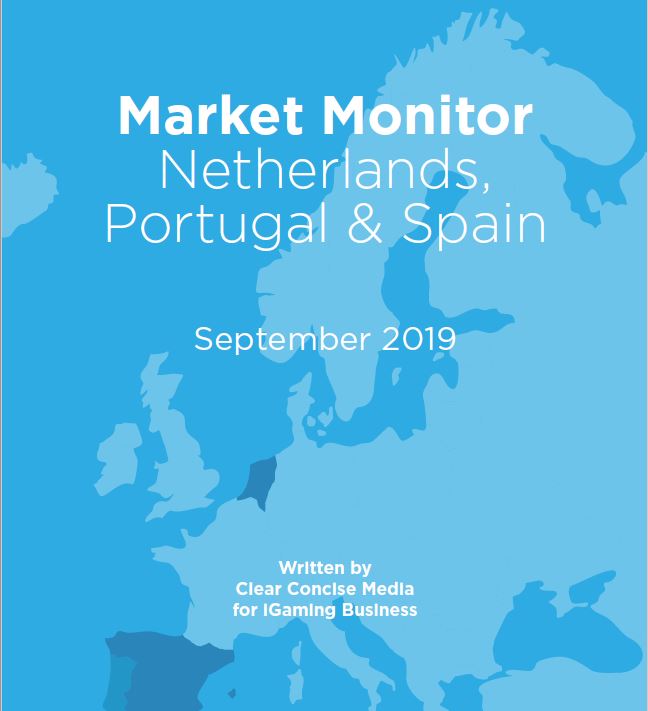 Ad bans, powerful monopolies and punishing tax rates feature prominently in this edition of the Market Monitor, but this would probably be the case whatever markets we focused on.
In July, Dutch authorities further committed to purging the market of what it deems to be illegal advertising to Dutch players a full 18 months out from the regulated opening,
Potential licensees not abiding by six criteria designed to determine if they are ignoring advertising restrictions during a two-year cooling-off period face being blocked from participating in the dot.nl market from January 2021.
KSA programming director Amida Michael expects 90-100 of the 180 applications to be granted, meaning a market that is relatively small in European terms (less than €600m according to recent estimates by MotivAction) looks like being competitive to the point of saturation.
Offshore operators also face the challenge of cutting through the far higher degree of brand recognition of local lottery and land-based casino brands among Dutch consumers. As we saw in Sweden with ATG and Svenska Spel, this can prove decisive in the initial transition from dot.com to dot.country, possibly even more so in the Netherlands given the moratorium on advertising in place until the dot.nl opening.
Elsewhere, we drill down in to the latest public numbers from Portugal and Spain, the former scaling as well as expected given the heavy turnover tax regime for sports betting, and the latter now looking like following Italy towards a blanket ban on gambling advertising.
The Market Monitor provides you with a comprehensive overview of the state of play in the igaming markets of these countries.
Stephen Carter
Editorial director, iGaming Business
You can also download the PDF from here