Pagcor issues warning to POGOs engaged in illegal activities
| By Zak Thomas-Akoo
The Philippine Amusement and Gaming Corporation (Pagcor) has issued a stern warning to Philippines offshore gambling operations (POGOs) engaged in illegal activities.
The Pagcor chairman and CEO Alejandro Tengco called on all of the country's offshore licensees and service providers to operate within the bounds of their licences.
He also made clear he would "severely" deal with any operator involved in criminal activity. He warned that operators could see their licences suspended or cancelled.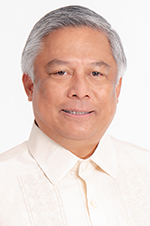 "More is to follow," said Tengco. "We will continuously subject our offshore gaming licensees and service providers to stricter monitoring.
"Pagcor will continue to work hand in hand with law enforcement agencies to ensure a safe and responsible gaming environment not only for Filipinos but also for other nationalities.
"Only through regulated and responsible gaming can we minimise, if not totally eradicate all crimes that are being linked to gaming activities."
Police raid provider suspected of illegal activity
The comments followed a 4 May raid by a number of Filipino state agencies. The search operation took place at premises within the Sun Valley Business Hub run by gaming service provider CGC Technologies. The business has had their licence suspended pending an investigation.
CGC – which was awarded its licence in September 2021 – is accused of number of serious offences. These include credit card fraud, serious illegal detention and human trafficking.
While Pagcor were only aware of two buildings on the site operated by CGC, the provider was in fact in control of six structures.
The personnel working in the Sun Valley Hub had a number of different national origins, such as Indonesia, Vietnam, Nepal, Bhutan and China.
Human trafficking has previously been an endemic problem in the POGO sector, which has found itself linked to organised crime, multiple murders and modern slavery.
A number of Filipino state agencies conducted the raid including the Anti-Cybercrime Group of the Philippine National Police and the Special Action Forces. Also involved were the Intelligence Group of the Presidential Anti-Organised Crime Commission and the Inter-Agency Council on Anti-Trafficking.
The police confiscated over 1,000 computers and devices from the site, which they then subjected to a forensic investigation.
Pagcor said that if the authorities can prove that the establishment engaged in criminal activity, it will "immediately" cancel the company's licence.