Kenya Gambling Control Bill 2023 proposes new regulator and sweeping reform
| By Nick Brown
Kenya has introduce a Gambling Control Bill in an effort to establish a new Gambling Regulatory Authority.
The Gambling Control Bill 2023, currently before parliament, establishes a new Gambling Regulatory Authority. Once approved, it will replace the current Betting, Control and Licensing Board (BCLB).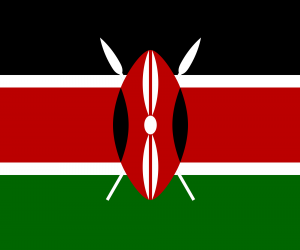 Incorporating the board's present mandate, the new Authority will also be responsible for both licensing and regulation.
"The bill seeks to regulate betting, casinos and other forms of gambling, including the authorisation of prize competitions, public lotteries and media promotions," the bill states.
The state-backed Gambling Control Bill is sponsored by National Assembly Majority leader Kimani Ichung'wah.
Cracking down on unlicensed and underage gambling
The newly-introduced Gambling Control Bill is designed to greatly enhance the board's original mandate.
This follows previous statements in 2022 that the majority of Kenya's operators were failing to comply with licensing requirements.
The broad set of new measures will enhance taxes and fines for offences, as well as prohibiting the registration of children for any gambling activity.
The bill will also prohibit bets of less than KES20, with a statutory fine of KES5 million for any operator offering a stake below KES20.
Radios and TV stations are also to be banned from airing gambling advertisements between 6am and 10pm.
Taxation and deposits
The Gambling Control Bill requires all licensed operators to have a minimum of 30% shares held by Kenyan citizens. All entities must also facilitate transactions via a Kenyan-registered bank.
Entities must also deposit either a bank guarantee or insurance security bond to cover any unlicensed gambling activity.
In total, casinos will be required to deposit KES20 million, and KES200 million for online sports betting and lotteries.
The new Gambling Authority will also be responsible for the licensing of all lotteries intended to raise funds for charitable purposes.
A 30% minimum of the proceeds will also need to be devoted to the charitable cause that the lottery promotes.
Any individual or entity that promotes an unlicensed lottery will receive a KES1 million fine or one year in jail.
The Gambling Control Bill also imposes a 15% tax on gross gambling revenue and imposes a monthly gambling levy determined by local counties.
The latest bill follows Kenya's finance bill, signed into law in 2022, which saw a 7.5% tax imposed on betting stakes.
The stake tax has been a long-standing subject of controversy in Kenya, with market leaders Sportpesa and Betin previously pulling their services from the market.