The calm before the storm
| By iGB Editorial Team
|

Reading Time:

5

minutes
iGB op-ed: On 12 September, the Gambling Commission is set to introduce a new set of regulations that could affect how operators interact with customers. Adam Doyle, head of gaming at RiskNarrative (LexisNexis Risk Solutions), explores what these new rules could mean for the industry and the upcoming 2005 Gambling Act Review.
The new regulations coming into force on 12 September clearly put into writing what the Gambling Commission expects of operators when it comes to their player monitoring obligations. This includes how they identify vulnerable customers, the indicators of harm they are required to look out for, when to use automated systems and processes and how to evaluate the impact of customer interactions.
Until now, expectations have been open to interpretation and this is why some operators have been hit with fines for failing to meet the standards expected by the regulator.
Properly mapping out processes and introducing automated systems will be key to complying with these new rules. The entire customer journey must be fully documented so that operators can evidence how they are monitoring players and what happens in the event they hit a threshold or trigger a marker or markers of harm.
Of course, the challenges for operators will be to do this without negatively impacting the user journey and experience – too much added friction and players are likely to jump to a rival brand.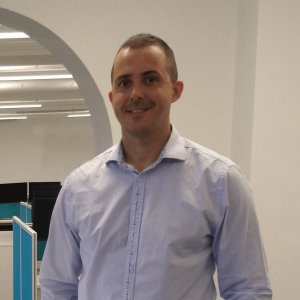 In addition to the changes on 12 September, the industry is waiting with bated breath to see what will come from the government's review of the 2005 Gambling Act. It is clear that affordability will be the main focus, and this could lead to operators having to go to quite extreme lengths to ascertain whether a player can afford to gamble at certain levels or not.
Even for those using the latest technologies, I can see a lot of manual action being required here and that will undoubtedly add more friction to the user experience.
My fear is that this will ultimately push players to unlicensed sites where there are few to no protections in place. So, the opposite of what the government and the Gambling Commission are trying to achieve here.
A delicate balance
It is becoming more and more expensive to onboard customers with operators facing incredibly high levels of competition. But by not aligning with regulations, they face a significant risk of fines or even losing their licence.
To strike the balance between onboarding and compliance, it is important to fully document the onboarding process and combine this with automation. This should spell out exactly what is done at every single player touchpoint while engaged with the operator's online sportsbook or casino.
Solutions such as ours hard-wire risk levels and all but remove reliance on humans to mitigate exposure to human error. If the player triggers a marker of harm, the required action happens automatically. This means that compliance managers can sleep soundly at night.
Automation also reduced friction during the player onboarding journey by ensuring that it is non-evasive – this, in turn, leads to a steep reduction in drop-offs. In short, time is money for operators, and they can save money and resources by leaning on automation to do much of the heavy lifting. That in turn frees up capacity to support the small number of players that really are at risk.
To monitor player behaviour, you have to first ascertain the customer's standard playing patterns so there has to be a starting point. Each player is different. For one, standard gambling behaviour might be depositing £50 each Saturday and placing bets across the games taking place that day. For others, it might be depositing £500 per month and wagering on basketball three nights a week.
Regardless, once a player's standard behaviour has been determined operators then need to be able to spot any deviation from that. This is not as hard as it might seem; it really just requires setting hard rules that are monitored and, if broken, a predetermined action takes place automatically.
This is why automation is so important. Given the huge number of transactions that operators process, it is impossible to monitor manually. Some operators are using automation, but not efficiently. For example, they might automatically pull a report, but it might be 24 hours after a player's gambling activity. By this time, the damage could already be done. It can also be the case that reports are pulled from various departments and require the involvement of multiple people.
Again, this is inefficient and can lead to players slipping through the gaps, which is unlikely to be compliant with the Gambling Commission's new standards.
Prioritising player protection
There are tools available to players to help them stay in control of their play. I'm talking about session limits, deposit limits, loss limits, etcetera. Of course, these have to be put in place by the player, and the reality is that if the player has a gambling problem, they are unlikely to impose limits or set those limits to the maximum amount they can.
It is great to see operators promoting these tools and encouraging responsible gambling, but this must also be underpinned by cutting-edge technologies that monitor players and intervene if they are showing signs of problem play. Again, this can easily be done by setting hard rules combined with automated processes.
Affordability checks are important, but they are only good in the instance that the check is carried out. Once the check has been done, the player could lose a significant amount of money and that would impact their affordability. Of course, until the operator carries out another check, they won't know. That is why it's important to set rules and monitor players to know when another affordability check needs to be undertaken.
Assessing affordability can be easier said than done, and right now it often requires operators to manually request payslips or bank statements from players. This is not ideal – it adds tremendous friction to the onboarding journey and players usually do not want to hand over such documentation. Many will simply jump from site to site until they can deposit without a check being carried out.
Automation is wonderful, and it's a great tool to help operators onboard and monitor lots of players, but there is still a huge need for manual intervention.
Once technology has identified someone as potentially vulnerable it requires a human to reach out, to clarify the situation or to provide support and help. In my opinion this is a gap that cannot be filled using technology alone.
Our Transaction Behaviour Monitoring solution can report on any and all data that operators feed into it. If they share player deposit data, for example, we have the functionality to build a wide range of rules and triggers around that information.
We can do the same if operators want to intervene if players play for a set number of hours over a set number of days, or if they change the size of the stake they are wagering with. All we need is the data and then we can build rules, triggers and automated actions, and all in real-time.