SkillOnNet ordered to pay £305,150 over regulatory breaches
| By Robert Fletcher
Britain's Gambling Commission has ordered online casino operator and platform SkillOnNet to pay £305,150 (€350,351/$378,299) over a series of anti-money laundering (AML) and social responsibility failings.
SkillOnNet, which runs 50 websites in Britain, will make the payment in lieu of a financial penalty after reaching a settlement agreement with the regulator. The funds will be directed to socially responsible causes.
A Commission-led regulatory review of SkillOnNet for the period between January 2021 and December 2022 found the operator failed to comply with several Licence Conditions and Codes of Practice (LCCP).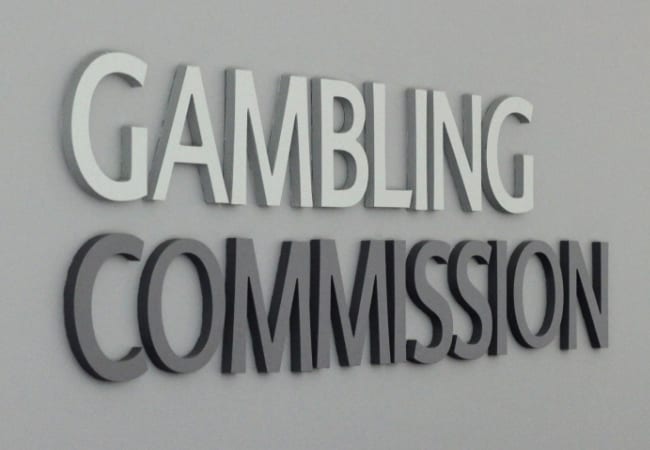 Core findings included insufficient policies, procedures and controls to comply with AML responsibilities, as well as deficiencies in SkillOnNet's responsible gambling policies, procedures, controls and practices, including weaknesses in implementation.
AML failings
Specific breaches included licence condition 12.1.1, which relates to operators carrying out an assessment of the risks of their business being used for money laundering (ML) and terrorist financing (TF).
The regulator said the assessment did not appropriately consider payments received from unknown or unassociated third parties of the customer. The Commission also noted the assessment did not appropriately consider organised crime groups and mule accounts, nor take into account information on the risks of ML and TF made available by the Commission.
The Commission also highlighted a breach of licence condition 12.1.1 (2), which states that after an assessment operators must ensure they have appropriate policies, procedures and controls to prevent ML and TF.
Concerns noted included not having appropriate procedures in place to consider a customer's salary or wealth to identify disproportionate spend and reliance upon player declarations to mitigate any ML risks.
The Commission also said SkillOnNet did not effectively risk profile customers from an AML perspective. It also relied on unevidenced verbal comments and monetary thresholds when considering disproportionate spend.
A further breach was identified in reference to licence condition 12.1.1(3), which requires licence holders to implement and review all measures.
Specific failings here included one over some customers who were able to deposit and lose over double the £2,000 limit SkillOnNet had in place to mitigate the risks of unverified payment methods. The regulator also said the licensee had made assumptions that customers were recycling winnings without obtaining any evidence.
The final AML failing related to licence condition 12.1.2, whereby operators must comply with Money Laundering, Terrorist Financing and Transfer of Funds Regulations 2017.
The Commission said SkillOnNet did not take appropriate steps to identify and assess the risks of ML and TF, nor did it establish effective policies, procedure and controls.
Social responsibility failings
In terms of social responsibility, the Commission said SkillOnNet failed to comply with Social Responsibility Code Provision (SRCP) paragraphs 1 and 2. These require licensees to interact with customers to help minimise the risk of gambling harm.
Specific failings noted here included a failure to identify customers who displayed markers of harm following a win. Some players were also able to deposit and gamble high value bets at high velocity without safer gambling controls activating due to a technical issue.
There was also a failure to identify customers at risk or those at disproportionate risk. One player was able to deposit and lose up to £3,000 per month, which was more than their evidenced monthly salary.
The Commission also said SkillOnNet failed to recognise night play as a marker of harm, with one customer having a seven-hour session who admitted to being at work on nights with his phone on autoplay.
SkillOnNet also failed to effectively interact with some customers by relying upon automated pop-ups.
In addition, the Commission noted that customer interactions did not effectively minimise the risk of customers experiencing harms associated with gambling.
One example of this was when a player deposited £16,000 and had a net loss of £3,225 over 41 days. This was despite the player receiving multiple automated safer gambling pop-ups, emails and alerts.
The customer also took part in a number of safe gambling chats, providing basic information to the agent's questions and as a result the customer was able to continue gambling. The Commission said these interactions were minimal and took the customer's word at face value without further scrutiny or attempt to seek more information.
SkillOnNet regulatory settlement details
Concluding the case, the Commission and SkillOnNet reached a regulatory settlement that included the initial £305,150 payment, as well as £9,079 towards investigation costs. The operator also agreed for details of the case to be published, conduct an independent third-party audit and implement enhanced AML and safer gambling policies.
The Commission acknowledged SkillOnNet has taken steps to rectify the breaches, acted in a timely manner and was co-operative with the investigation. It also noted that the operator had accepted all key failings identified.