Tribal-exclusive sports betting bill introduced in Minnesota
| By Zak Thomas-Akoo
Democratic-Farmer-Labor (DFL) party representative Zack Stephenson has introduced a bill in Minnesota that would establish a tribal-exclusive sports betting regime in the North Star State.
Under the text of the bill, the state's 11 tribes will have exclusive rights to offer sports wagering both at tribal casinos and by mobile.
The bill would allow individuals aged 18 to engage in the activity – which differs from a number of other US jurisdictions which have implemented a minimum age of 21.
Tax regime
The bill imposes a 10% tax on wagers placed via mobile and online sources. However, bets placed on Native American land are not subject to state taxation.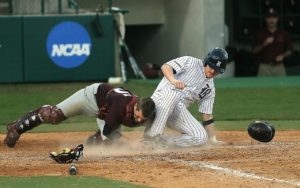 The proposed law outlines a system where tax revenue generated by sports betting activity would be split between responsible gambling initiatives, the costs of regulation and youth sports.
"Minnesotans have been waiting a long time for the opportunity to engage in fair sports betting," said Representative Stephenson.
The representative highlighted the extent to which his party has engaged with tribal entities.
"House DFLers have continued to listen to and consult with the 11 sovereign tribal nations and other stakeholders over the last few years to ensure the best outcome for Minnesotans," he continued. "Our bill is a step in the right direction to ensure consumer protection while engaging in sports betting."
Positive reception
The bill has seen a positive reception from both tribal interests and professional sporting organisations.
According to a joint a statement provided to Fox9, the Minnesotan Indian Gaming Association (MIGA) and the state's sports teams said that the law would be an acceptable arrangement for both organisations.