William Hill Group to pay record £19.2m over failures
| By Robert Fletcher
The Great Britain Gambling Commission has ordered William Hill Group to pay a record £19.2m (€21.9m/$23.7m) over a series of social responsibility and anti-money laundering (AML) failures.
WHG International, which runs WilliamHill.com, will pay £12.5m, while Mr Green, operator of MrGreen.com will pay £3.7m. William Hill Organisation, which runs 1,344 land-based gambling premises across Britain, will also pay £3.0m.
The regulatory settlement represents the largest ever announced by the Commission, with the entire amount to be directed towards socially responsible purposes. The previous record was the £17.0m settlement agreed with Entain in August 2022.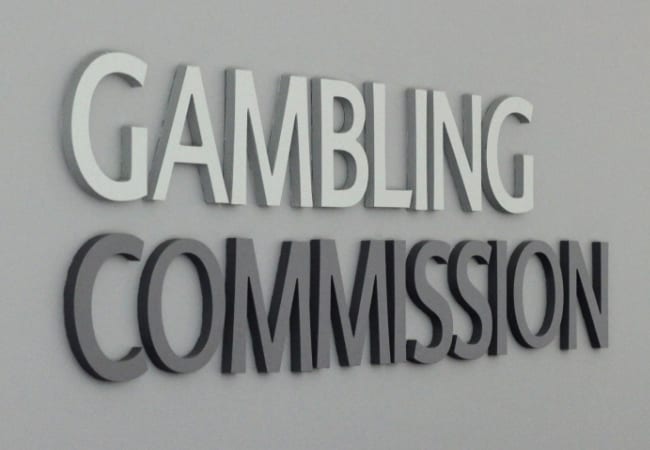 Additional licence conditions will also be added to William Hill Group including that a board member oversees an improvement plan, and that it undergoes a third-party audit to assess it is effectively implementing its AML and safer gambling policies, procedures and controls.
"When we launched this investigation the failings we uncovered were so widespread and alarming serious consideration was given to licence suspension," Commission chief executive Andrew Rhodes said.
"However, because the operator immediately recognised their failings and worked with us to swiftly implement improvements, we instead opted for the largest enforcement payment in our history."
Social responsibility failures
The investigation into William Hill Group and its businesses took place over a number of months, with the WHG International and Mr Green cases running from May 2020 to October 2021, and William Hill Organisation from January 2020 to October 2021.
Specific failures noted included insufficient controls in place to protect new customers, with examples of this being how one customer was able to open an account and spend £23,000 in 20 minutes without any checks. Another player with Mr Green opened an account and spend £32,500 in two days without checks.
The group failed to identify certain customers at risk of experiencing gambling related harm and failed to carry out checks at an early stage in the customer's journey, with one Mr Green customer losing £14,902 in 70 minutes.
There was also a failure to identify risk of harm or intervene with certain customers early enough, with a WHG International customer losing £54,252 in four weeks without the operator asking for income evidence or carrying out adequate checks.
The Commission additionally flagged insufficient controls that exposed new or returning customers to the risk of substantial losses in a short period of time. One player at WHG International lost £11,400 over the first 30 days without there being sufficient checks, and another did not have a telephone interaction until losses reached £45,800.
The group did not apply a 24-hour delay between receiving a request for an increase in a credit limit and granting it, with a WHG International player immediately allowed to place a £100,000 bet when his credit limit had been set at £70,000.
Meanwhile, the regulator highlighted how ineffective controls allowed 331 customers to gamble with WHG International despite having self-excluded with Mr Green, while there was a failure to identify changes in the customer behaviour that should have provoked consideration of whether the customer was experiencing harm.
In addition, the Commission said there were insufficient controls to protect new customers, and to effectively consider high velocity spend and duration of play until the customer may have been exposed to the risk of substantial losses in a short period.
Examples of this included how one player lost £10,600 in two days without a safer gambling interaction after retail premises re-opened following the pandemic lockdown. Another player was allowed to stake £42,253 in 130 bets over a three-day period without being identified as atirisk.
AML failures
Turning to AML, the Commission noted how players were able to deposit large amounts without the appropriate checks taking place. One player spent and lost £70,134 in a month, while another lost £38,000 in five weeks and another £36,000 in four days, all with WHG International.
Players were allowed to deposit large amounts without conducting appropriate checks, with one customer depositing £73,535 and losing £14,068 in four months with Mr Green.
Customers were able to stake large amounts without being monitored or scrutinised to a high enough standard, the Commission said. William Hill Organisation failed to carry out a Source of Funds (SoF) check with a customer who staked £19,000 in a single bet, did not obtain documentation from a customer who staked £39,324 and lost £20,360 in 12 days, nor did they obtain SoF evidence from a customer who staked £276,942 and lost £24,395 over two months.
The regulator also said that both WHG International and Mr Green policies, procedures and controls lacked guidance on appropriate action to take following the results of customer profiling and how its findings should be used to establish the appropriate outcome.
Procedures and controls with the two businesses also lacked hard stops to prevent further spend and mitigate against money laundering risks before customer risk profiling is completed.
In addition, the Commission noted how AML staff training at WHG International and Mr Green provided insufficient information on risks and how to manage them.
Breaches
Breaking down specific Licence Conditions and Codes of Practice (LCCP) breaches for each business, William Hill International breached licence condition 2.3.1 on remote technical standards.
Both William Hill International and Mr Green breached paragraphs 1, 2 and 3 of licence condition 12.1.1 in conducting an appropriate risk assessment, the implementation of appropriate policies and procedures and keeping such policies under review.
Other breaches for the two businesses included licence condition 12.1.2, requiring remote casino operators based in foreign jurisdictions to comply with the money laundering, terrorist financing and transfer of funds regulations of 2017.
The Commission also noted Social Responsibility Code Provision (SRCP) failures, including paragraphs 1 and 2 of 3.4.1, which require licensees to interact with customers in a way which minimises the risk of customers experiencing harms associated with gambling.
William Hill International and Mr Green also breached paragraphs 1a, 1c and 1d of SRCP 3.7.1 regarding the provision of credit, and paragraph 2 of SRCP 3.9.1 covering policies and procedures to identify separate accounts which are held by the same individual and where customers hold more than one account, procedures that enable them to relate each of a customer's such accounts to each other.
With William Hill Organisation, the business was ruled to have breached paragraphs 1, 2 and 3 of licence condition 12.1.1, as well as paragraphs 1 and 2 of 3.4.1.
The action comes just a week after the Commission fined two operators owned by Kindred Group a combined £7.2m for social responsibility and AML failures. Since the start of 2022 the Commission has concluded 26 enforcement cases with operators paying over £76.0m because of regulatory failures.
"In the last 15 months we have taken unprecedented action against gambling operators, but we are now starting to see signs of improvement," Rhodes said. "There are indications that the industry is doing more to make gambling safer and reducing the possibility of criminal funds entering their businesses.
"Operators are using algorithms to spot gambling harms or criminal risk more quickly, interacting with consumers sooner, and generally having more effective policies and procedures in place."
Response
In response, 888 noted that the charges related to a period when it did not own the William Hill Group, having acquired William Hill's non-US assets from Caesars in July last year.
"After William Hill was acquired, the company quickly addressed the identified issues with the implementation of a rigorous action plan," 888 said.
"The entire group shares the GC's commitment to improve compliance standards across the industry and we will continue to work collaboratively with the regulator and other stakeholders to achieve this."