The next phase of lottery delivery
| By Josephine Watson
On the back of last year's announcement from Ontario Lottery and Gaming, Bede discusses the opportunities and challenges facing the vertical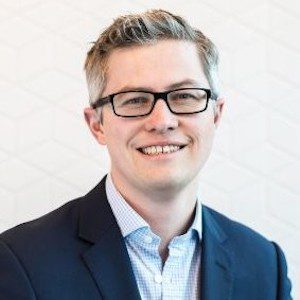 Alistair Boston-Smith is chief strategy officer at Bede Gaming. He joined in 2015 and is responsible for defining Bede's business strategy, winning new business and using market insight to create new business units. He was previously corporate development director at GAN (taking the company public and securing $37m in funding, and owning the US market entry strategy) and head of gaming at Sportingbet plc (responsible for $100m revenue across 25+ markets).
One year ago Ontario Lottery and Gaming (OLG) initiated a new phase in its strategy to improve customer experience. A key part of this strategy is digital transformation, with a desire to improve their ability to deliver to and support customers. They recognised that their digital platform should be core to this, and Bede won out a competitive procurement to meet their needs. We spoke with Alistair Boston-Smith, chief strategy officer at Bede to discuss the company's approach to the lottery vertical and partnership with OLG. Boston-Smith says OLG has the potential and appetite to create a world leading digital experience for Ontarians, and that Bede are working with OLG to deliver a great solution and to transform their digital prospects. Currently, he notes, players cannot register on mobile in Ontario: "When you consider 70% of players use mobile in Europe, this is a challenge." On the gaming side of things, OLG has two content providers – IGT and SG Digital. Boston-Smith comments: "This gives them access to 180 slots, but again when this is compared to the volume in Europe, it's a small, slow flow of content. Our role then is one of filling in the gaps." The platform will allow OLG to add new games, improve their online offering and enable mobile responsiveness. Additionally, it will enhance OLG's existing digital capabilities, as well as building in responsible gambling options for players in full compliance with the Alcohol and Gaming Commission of Ontario (AGCO).
Private vs. Lottery
With the Ontario government set to go ahead with plans to open up the province to private operators, Boston-Smith says Bede would welcome the change. "Those operating in grey markets will be forced to exit the market in order to seek licenses, creating a more clean, open market. OLG has great brand recognition, and with people recognising how much OLG contributes to good causes in Ontario, it is a brand that they trust. No other brand can compete with that." Single event wagering could be a game changer too, says Boston-Smith: "We've seen this in Europe and other markets. It's the biggest thing grey market operators can't do. Single event wagering would create an even playing field for sports betting." He says on the technical side, the implementation of a new online platform for a lottery operator compared to a roll-out for a private operator is quite similar: "The key difference, of course, is the government as the key shareholder in crown organisations. "You have to build a good relationship with these government bodies and regulators." From configuration to migration and user experience, Boston-Smith says that building and integrating a platform is no easy feat.
The future of lottery
Boston-Smith says there is still plenty of room for further growth for lottery: "There's a lot of commonality between land-based and lottery, and they face the same challenges. "The challenge for everyone is creating exciting, fun and responsible entertainment to engage younger audiences. Lotteries have the unique benefit of being trusted and brand advocacy is of critical importance in today's world." In his view, the biggest problem facing lotteries is a longstanding one of customer visibility before online lotteries: "The majority of purchases are done via retail, and are therefore largely anonymous. We are looking at how we can capture this data, how we can create membered players and how we can use and drive loyalty." Lottery has also historically been light on innovation, however there is lots of opportunity for this, says Boston-Smith. On the one hand, the attraction has always been the chance to win a life changing amount of money, but this can feel inaccessible to the majority of the population. You need to have a balanced offering that appeals to all types of players." He continues, saying innovation does not have to mean technology, but rather about not resting on laurels: "Innovation won't come through creating five new lottery game types, but making choices based on player experience, reducing friction and removing barriers to player acquisition." Regarding the core lottery product, he says operators can take a leaf from the bingo vertical, leveraging small jackpots, side games, community play and aspects of social gaming. He explains: "I don't think lotteries are broken. Yes, some states and countries are seeing difficulties in growth. Some lotteries have very few personnel though, and are often predominantly supplier/partner driven." "We're really lucky – OLG wanted a platform partner who was a digital leader, who was opinionated and who would work hand in hand to deliver excellence. Lotteries have to find digital suppliers who will be true partners to them over their lifetime."