Balance of power: The advertising paradox
| By Marese O'Hagan
|

Reading Time:

7

minutes
With countries in Europe tightening gambling advertising laws, key jurisdictions are looking to strike a balance between marketing and attending to safer gambling measures. Marese O'Hagan discusses how operators in those jurisdictions face the challenge of how to market both effectively and lawfully.
Across Europe, countries are steadily moving ahead with restricting gambling advertising, paying no heed to warnings from the industry.
In May 2022, Belgium's government proposed a ban on all forms of gambling advertising, with an exception made for the country's national lottery. Belgian operator association Bago criticised the government for not liaising with the industry before announcing the proposal.
In the United Kingdom, advertising is set to be addressed in the long-awaited review of the 2005 Gambling Act. While a blanket ban like Belgium's is unlikely, further restrictions may be put in place.
Spain saw its first full year of strict advertising restrictions in 2021, when marketing activity was restricted to between the hours of 1am and 5am. Perhaps correspondingly, marketing spend fell by 0.9% year-on-year for operators in the country.
In Italy, gambling advertising is all but banned, with football teams barred from accepting sponsorships from operators being a particularly sore point.
Meanwhile, the Netherlands, which saw its igaming market open in October 2021, has been quick to respond to the rise in gambling advertising, with a particular focus on limiting exposure to the under-25s.
However, the speed at which regulators are acting often leaves little time for debate, which some argue means that advertising restrictions rarely have the desired impact. Legal options to gamble are not properly promoted and operators are forced to interpret often opaque regulations.
Special versus adjusted moderation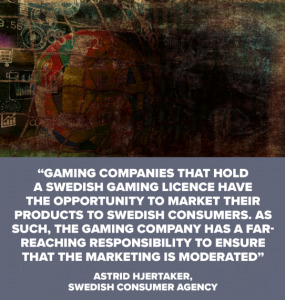 Sweden offers a good example here. The country's government proposed a major gambling reform bill earlier this year that included stricter measures on gambling advertising to protect young people and those susceptible to gambling harm. Among the proposals was a plan to restrict advertising to certain hours.
It aimed to bring in a "special moderation" rule, which would have treated gambling as a product viewed as potentially dangerous such that it would be subject to special restrictions. This is already in place for alcohol.
Yet the final version of the bill, set to come into effect in July, removed this measure. Instead, advertising must be subject to "adjusted moderation"; a requirement that Sweden's online gambling trade association Branschföreningen för Onlinespel criticised as being ambiguous.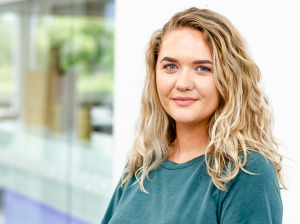 Astrid Hjertaker, legal representative at the Swedish Consumer Agency, says all operators have the final responsibility to moderate their own marketing.
"Gaming companies that hold a Swedish gaming licence have the opportunity to market their products to Swedish consumers," Hjertaker explains. "As such, the gaming company has a far-reaching responsibility to ensure that the marketing is moderated.
"A requirement of moderation does not imply a marketing ban, but a restriction on how such marketing may be designed and presented."
The quandary lies in how to strike this balance between marketing effectively to promote the legal market and ensure an operator remains viable as a business and protects the vulnerable.
"With gambling advertising, several values need to be considered," she says. "Partly the companies' right to market their products, and partly measures that contribute to protecting public health from the harmful effects of gambling.
"It is possible for gambling companies to market their products, but with the caution that comes with the protection legislation in the [Swedish] Gaming Act."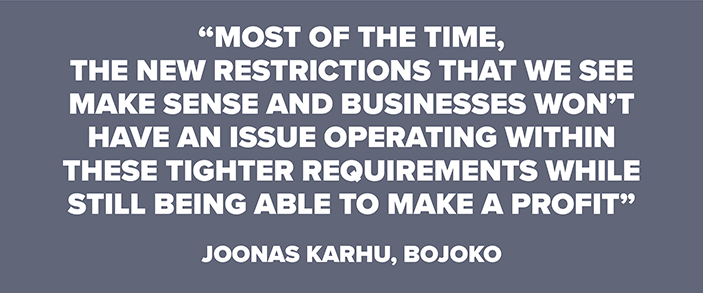 France, in contrast, is taking a more considered approach to regulating gambling advertising, where liaising with the industry is a top priority.
The country has had its share of regulatory action since its gambling regulator, l'Autorité Nationale des Jeux (ANJ), ruled that the number of gambling advertisements shown during the 2020 European Championship tournament had been excessive.
This led to the launch of a public consultation into gambling marketing in September 2021, the results of which are still pending. Isabelle Falque-Pierrotin, president of ANJ, says it was important the regulator heard the views of stakeholders, operators and players.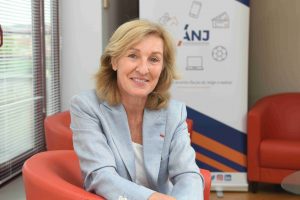 "People were criticising the amount of advertising and the content of the messaging," says Falque-Pierrotin. "Some radical voices were expressing a ban on gambling advertising.
"Instead of legislating quickly, we believed it was better to launch the consultation to collect all points of view to build up solutions."
Taking action
Earlier this year ANJ proposed an action plan to tackle advertising in the country. This includes controlling how operators use advertising channels and better enforcing of the rules already in place.
The wider point of this regulatory action is to encourage operators work alongside ANJ to develop a viable framework for advertising responsibly.
There are echoes of Hjertaker's point about the onus being on operators to act responsibly but with additional guidance from ANJ.
"More generally, the idea is to build a co-regulatory approach, meaning having operators be more responsible, but within a regulatory scheme set by the regulator," Falque-Pierrotin says.
Although she accepts this can be a tricky balance to strike, she looks towards a market where advertising and safer gambling standards go hand in hand.
"The idea is that we can still have a growing market, as long the negative effects of it – in particular in terms of public health – are contained."
Affiliate perspectives
But rather than looking to other markets for a test case, there is a sector of seasoned industry marketers that have direct experience of working in a heavily restricted environment. They have faced significant scrutiny, and often face major upheaval as a result of rapidly adopted changes to the conditions under which they operate.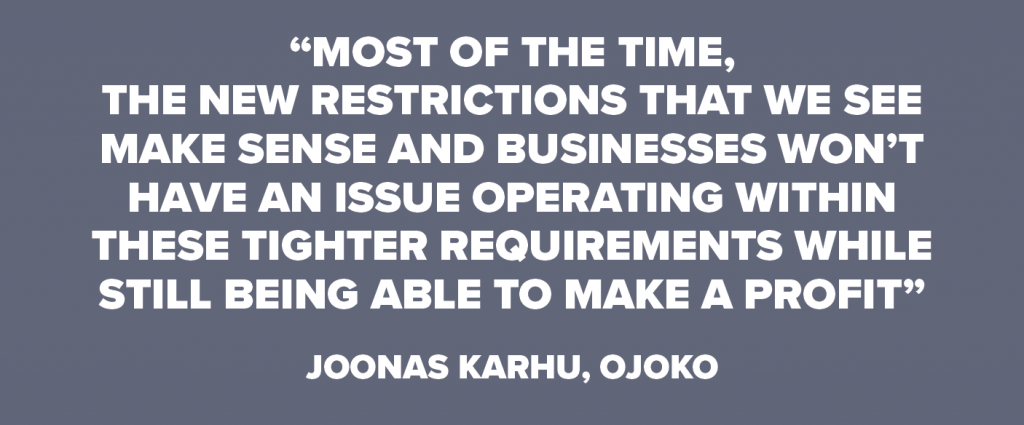 Rather than looking to other operators, there is an argument for operators to examine how affiliates have survived and thrived under these conditions.
"If you consider the UK, affiliates are heavily restricted, as operators are given guidelines on how they should work with their affiliates," Joonas Karhu, CEO of affiliate gambling website Bojoko, explains. "The affiliates can't use certain language or words, they need to present significant terms at all times and have full terms one click away."
While many operators have queried whether regulators are acting without any understanding of the importance of marketing, Karhu believes they do understand the predicament at hand, particularly from a financial perspective.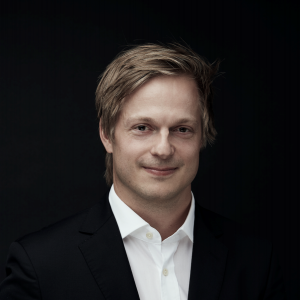 "I have confidence in regulators that they understand that if a market is not viable and businesses can't make a profit, they won't be able to generate tax income for the government, can't employ people and can't buy services," he says.
"Most of the time, the new restrictions that we see make sense and businesses won't have an issue operating within these tighter requirements while still being able to make a profit."
Advertising restrictions on operators inherently affect how they work with affiliates, and how each party profits. Policy changes that operators must adhere to have a knock-on impact to affiliates, meaning that companies like Bojoko must pay close attention to the industry's newest rules and regulations.
Karhu sees two key areas of impact for operators: product and employees.
"If there are fewer advertising channels and the ones open are very restricted, it puts a lot of pressure on teams to make sure that the product is great so that users want to stick around and come back for more," he says.
"Then there is the employee aspect. When there are fewer advertising channels available, and therefore fewer channels that need to be managed, it might put some advertising jobs at risk as a larger team is no longer needed."
Trial and error
The future of gambling advertising is unsteady, relenting under constant scrutiny and a desire to do better.
In Sweden, the advertising reform bill will be enforced in a matter of weeks. While it will not capsize the gambling industry, it will certainly establish a new way to market – one that will anchor the industry to a certain standard.
Karhu believes that the future of the advertising market is contingent on the types of restrictions introduced.
"A couple of years ago we saw restrictions when it came to using cartoon-type images and illustrations that clearly could appeal to minors," he says. "That type of restriction was welcome and made sense. Anything that we can do to shield minors from gambling, we should do.
"However, some restrictions have not made sense and have in fact pushed players more towards the black market and to offshore brands. One example of a non-evidence-based restriction in the UK that will push players towards unlicensed sites is the spin limit of £2 that could come into force at online casinos."
For France, the months ahead will be crucial for how operators can market their products.
"The self-regulatory body for advertising will be working with [media regulator] ARCOM, and all of us will try to build up all the co-regulation tools at the same pace," says Falque-Pierrotin.
"At the same time, the operators will also work on digital guidelines that must meet the high standard of protection set by the regulator. The objective is to be ready for next October or November."
Here, Falque-Pierrotin foresees potential for a collaborative effort where operators, the vulnerable and regulators can have common ground.
"Regulation is not always opposed to business. If [operators] can show responsible behaviour, if they can prove they respect the players, it can become a marketing tool for them."