A change in pace: Melissa Summerfield on leading a startup
| By Berta Puignou
|

Reading Time:

4

minutes
Markor Technology hopes to become the top PAM and game aggregation provider within the next year, according to CEO Melissa Summerfield. iGB hears how Summerfield's experience has helped shape Markor Technology and what its strategy and next steps are.
To Summerfield, the main appeal of her latest role was the fact the business was a startup.
Summerfield's experience so far has been mostly at large companies, but the chance to lead a new project was the change she felt she needed.
"It's the opportunity to lead a company, that's obviously the number one job that anybody who's ambitious aspires to get to. But most importantly, because it's a startup."
She told iGB that the role would offer the chance for her to use the experience she gathered from a number of other roles in a brand new situation.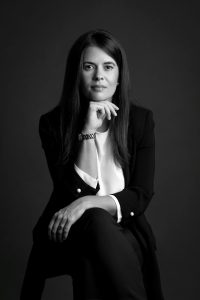 "I can bring in all my experience into one business here and really see something grow from nothing," she says.
"Being able to be the CEO and start something from scratch – as an ambitious person, I think is something I really needed to tick off my list."
From B2C to B2B
Summerfield has built an impressive CV. She started at BetVictor heading their CRM, and then moved to Party Gaming and – after the merger of the two companies – BWin.Party, where she was promoted to head of gaming operations.
However, Summerfield says that she needed a change.
"I spent around 12 years as an operator. But then I moved over. I felt that I wanted to develop, learn new skills and move over to the other side of the business, which was B2B. And that's when I set up the office for Microgaming in Gibraltar."
She was named VP of operations at Microgaming and shortly afterwards received the opportunity to become chief commercial officer at Pragmatic Play.
"All this combination of starting as a CRM executive, then moving up to chief commercial officer both on B2C and B2B definitely allowed me to prepare myself for this role."
Summerfield went in-depth on what Markor Technology does and offers. To her, the key factor is the ability to offer solutions across a range of product types and licences.
"We're offering a one-stop-shop to other online gaming operators."
"When you're looking to set up a casino with sportsbook and with bingo, we are able to give you the solution or we're able to manage it." Markor Technology has B2B and B2C licences and has the ambition to acquire even more licences and offer products globally. At present, the company is in the final stages of the MGA licence application process and expects to receive the licence in early 2023.
"In addition to planning on acquiring more licences, for operators that already have the PAM system, we are able to offer gaming content, so we have an extensive content aggregation platform offering over 5,000 titles and that keeps increasing every month, with over 70 suppliers integrated into our platform." Summerfield sees the company as innovative because of the vast array of products and is a reason why she wants to lead the company.
Strategic direction
If Summerfield had to select one key strategy that makes Markor Technology, it would be acquiring licences.
"One of the main pillars of strategy is the strong licensing and certification of our technology. If we see opportunities where we can acquire licences, and we're able to partner with local operators, that's exactly what we want to do." As of now, the Markor game aggregator platform is certified in the UK, Gibraltar and Spain, and Markor is hoping to imminently receive approval in Portugal and Ontario.
With access to a large number of markets, what will the next step be? Summerfield notes that competing with the most established aggregators on the number of integrated games is difficult.
Instead, she highlighted that a successful strategy the company is currently focusing on is the "best service" as a key differentiator from competitors: with a large number of industry contacts, that's one area where her past experience may come in handy.
"We all knew that in the business there are a lot of aggregators or PAM solutions that maybe have more integrations than us, but we are striving to be the best in service and we can only do that if we have good relations with our partners. That's something that we feel will be part of our strategy and something that we're going to continue to focus on in 2023."
Developing Markor's presence
But how does a supplier like Markor reach clients? Summerfield says that the business has just launched its new corporate website and brands and that she is helping in the formation of the new brand identity.
"We will be promoting ourselves extensively in the industry through trade shows and now exhibitions," Summerfield notes.
"We've had such a positive response in the last conferences that we've attended in SBC Barcelona and in G2E Vegas. Now we're going to Sigma Malta, where we're exhibiting for the first time, so that gives me a lot of confidence in terms of our future and where we're heading."
Into the future
Markor Technology is the new kid on the block, but Summerfield has big ambitions and is positive about the journey.
Having worked with bigger-name operators and suppliers, Summerfield says she hopes to see Markor rise to those ranks within the next year.
"We have a big ambition to be the top-three game aggregator out there, competing with the very best, and the top PAM solution provider within the next year," she says.
"In essence, there isn't a reason why an operator in this industry wouldn't want to work with us, with the product services and the licences we have. We are really excited about that and the journey our company is starting in this market."
---