Industry 2021 predictions: part five – people
| By iGB Editorial Team
|

Reading Time:

6

minutes
Last year saw a huge shift in the working patterns of most industries, with many predicting the move to remote working is here to stay. This could provide opportunities for operators to access a broader range of talent, especially in the burgeoning US market.
As we look to the year ahead, industry experts share their thoughts on the opportunities and challenges facing the industry.
In part five we talk to recruitment experts. In part one we heard from igaming operators and suppliers, in part two, land-based operators and suppliers, part three finance experts and part four those in marketing. In parts six to eight we will focus on technology and innovation, regulation and social responsibility.
Interviewees
Camilla Bille, vice president people and culture, Better Collective
Andrew Bulloss, partner and head of the gaming practice, Odgers Berndtson
Marwa Mitchell, vice president recruitment North America, Pentasia
Looking back at 2020, what – other than the Covid-19 pandemic – did you feel was transformational for the industry? And how much of a lasting effect do you think the Covid-19 pandemic will have going forward?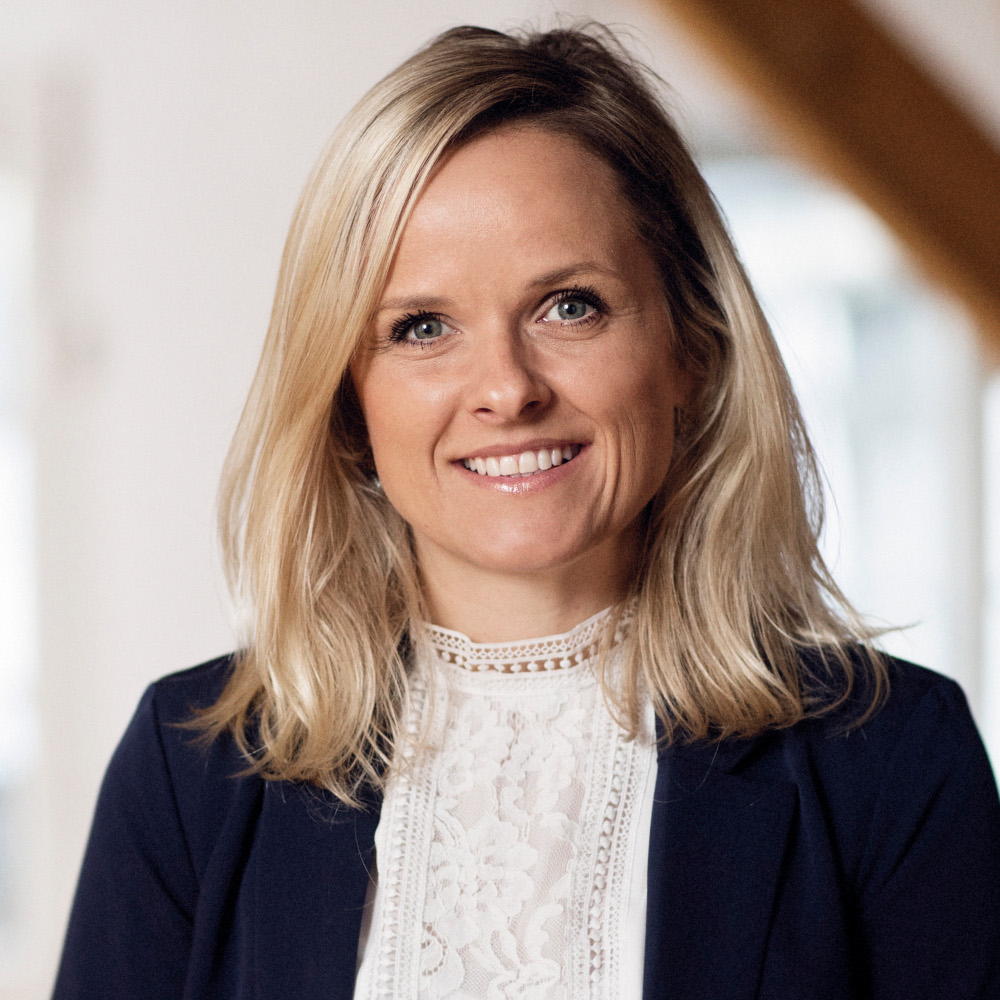 Camilla Bille: It has been yet another interesting year, with rapid developments in the industry. I will not highlight one transformational event but instead say that technological and regulatory developments, combined with changes in societies across the globe in general, have had a huge impact on the industry. Looking back at January 2020 (which seems just weeks ago) and fast-forwarding to today, I think there are very few industries that can showcase such big developments as the igaming industry demonstrates. That is great fun to be part of. Focusing on the pandemic, just like many other companies, at Better Collective we have found new ways of how we structure work. I think the learnings from this will have lasting impacts on how we continue to work, communicate and collaborate in the future.
Andrew Bulloss: I think Covid-19 and the enforced move to remote working should be a catalyst for permanent change as to how employers structure their workforce. Digital businesses in particular should be thinking in a more sophisticated way about leveraging remote working to attract quality, diverse talent that they may not have had access to before because of where they are based as a business. The ability to open up the talent pool globally and not be restricted by having certain roles in certain offices is significant and could drive a competitive advantage for those willing to embrace this approach.
Marwa Mitchell: While US land-based casinos were hit hard in 2020, the online gaming market entered a new growth phase. Two years on from the PASPA repeal, those who have entered the digital space are already experiencing accelerating demand. There's also already far greater competition, with consumers expecting more sophisticated products and services. All this is driving demand for an ever-increasing quantity and skillset-range of talent.
How the US online gaming industry will hire the skills it requires remains a largely unanswered question. There's a significant gap between job requirements (both at senior level, and also for the volume of mid-level and junior openings) and available talent. Covid-19's severe impact on jobs in other sectors will increase the talent pool in some areas, but in 2021 US igaming employers will still need to work hard to attract digital and gambling industry specialists. Openness to remote working should certainly address some of these challenges, widening talent pools beyond the hubs of NJ, PA and NV. Employers will undoubtedly also need to consider hiring for 'potential' rather than direct experience.
What do you feel is going to be a game-changer for the industry in the coming year?
CB: With 2020 in mind, it is difficult not to look at the pandemic. How will the pandemic develop and as a result, how will this affect the way organisations work, collaborate and communicate in the future – and again as a result, how will this affect the culture of a company? That will be interesting to follow. We have already taken actions this year to work around the pandemic, e.g. working more from home, further digitised the way we organise and structure cross-team collaborations, etc. The development of the pandemic will continue to impact not only organisations in the igaming industry but it will also be a game-changer for many industries in 2021.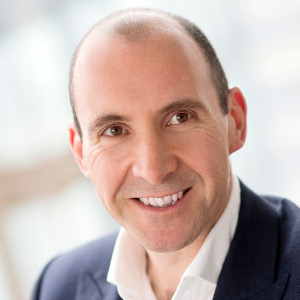 AB: I think this depends on a number of factors, one being regulation, particularly in the UK with the outcome of pending regulation and what that means operators can and cannot do. This has a knock-on effect on talent and people and what sort of roles become important as part of this set-up. With a new president in the US, it will be interesting to see what happens with current US immigration legislation and whether this opens up the US market for European gaming talent.
MM: The game is already set for serious growth as ever-more states introduce sportsbook legislation. Additional legislation for casino is likely to follow hot on the heels of sports betting, and many land-based operators will be considering how to transition online; perhaps by reskilling existing workforces, or by bringing in new digital-savvy talent. As the industry evolves, businesses should expect tighter regulatory monitoring. There's a strong business case for ensuring that regulatory compliance is baked into processes from the start, if necessary, by applying best practice as adhered to elsewhere in the world. This experience may need to be sought out through consulting partners initially, though ultimately operators will want to build strong in-house teams of their own.
On the other hand, what do you feel could disrupt the sector or slow progress?
CB: The battle for talent is intense and as an industry, we need to be on our toes to be able to continue to attract the talent we need to keep innovating. It is a task we have been facing for many years and it is definitely not an easy one as we are competing against many other companies from across various sectors.
AB: The drive for diverse talent has never been higher across all sectors and whilst many gaming employers are looking to create more diverse leadership teams, I would like to see more being done at entry level to facilitate change and create an authentic message to diverse groups that the gaming sector is one that can appeal to them. This authenticity is important – diversity is no longer about optics. Having a diverse board and leadership team as the face of the business is not enough. The benefits of a diverse workforce are clear as day and any organisation that doesn't get behind this quickly will find themselves chasing others that have. Regulation is forcing organisations to think differently, different answers don't always come from asking the same people.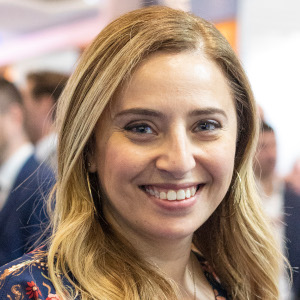 MM: Clearly, the severe ongoing economic downturn is likely to impact our industry. In particular, ongoing disruption to sporting events – which are so critical to driving demand – will hamper success. That said, business leaders and investors are still clearly focused on the long-term 'big picture' of the industry's potential, and this level of confidence is reflected in ongoing team expansion plans, active staff training and increased hiring activity.
Remote working is also evidently here to stay, certainly in the medium term and perhaps the long term too. In our Employers Survey 2020, we found that productivity rates in the industry had been broadly sustained, with many even reporting an uplift. Yet, as the US igaming industry remains so young, it will surely be difficult to build truly cohesive and high-performing teams from scratch without being in one location.
What type of people or roles do you think the industry might be looking for more than ever in 2021?
CB: I think to some degree we will follow the broader developments within the general IT industry, meaning we will continue to look for people who can convert data into meaningful conclusions, as well as developers. At Better Collective, however, we will continue to first and foremost look for people with a curious and ambitious mindset that suits our culture.
AB: I think the compliance community in the sector needs a shot in the arm. There are too few people willing to challenge current compliance processes for the good of the customer. Technology, product and UX/UI-based marketing have been the prevalent skills in 2020 and I don't expect that to reduce in 2021. There is a clear demand for talent in emerging European markets rather than established, mature markets.
Lots of private equity-backed businesses are looking for exceptional people to help them transform unsophisticated gaming assets. At a leadership level we will be looking for evidence of the following traits: 1) agility and resilience – decision-making and direction setting under pressure and at pace; 2) authenticity – compassion, empathy, humility; and 3) creating purpose across the company – how does this sense of purpose create loyalty with players and employees and how do you ensure you do the best for both communities?
MM: Commercial leaders – those who can competently manage North American P&Ls for incoming B2C and B2B businesses entering the market – are already highly sought-after, and demand will increase further still in 2021. As the industry emerges and evolves, demand for talent will move from "only the most senior" to a broader mix of specialisms and skillsets. Other key hires that expanding businesses will be hiring as a top priority in the coming year will be directors of marketing, product and operations (B2C). In all cases, direct industry experience carries a significant additional value. Employers will need a clearly defined talent acquisition strategy and be prepared to compete hard to attract the best people.
Image: Pixabay